During an interview with M Pageantry, the singer-songwriter-actress Emmanuelle Vera, who appeared last via Kapamilya fantasy series like Bagani (2018), was asked about her thoughts on the ABS-CBN shutdown.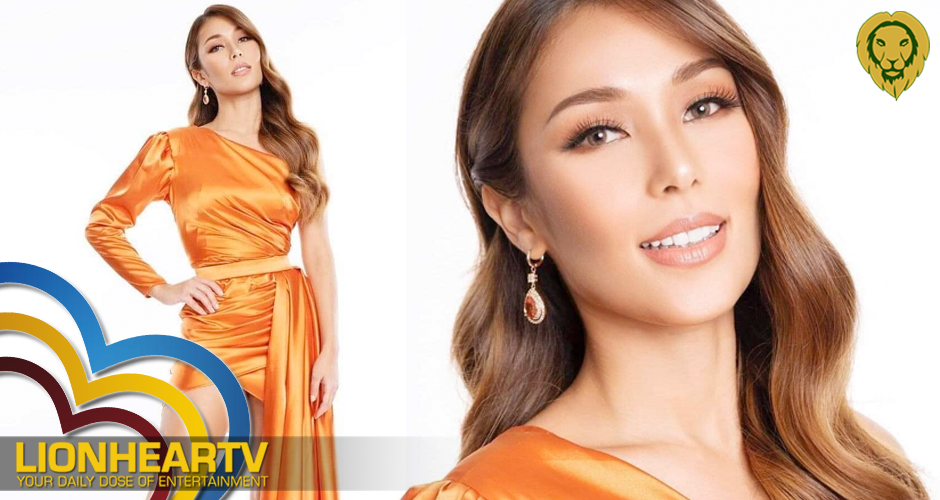 "Personally, I believe, in my opinion, this could've been handled differently than they could have been warned or they've given guidelines to follow. Strict Guidelines and a list of things that needs to be done," Vera said.
The Miss World Taguig candidate stated that the Government could have issued a set of lists to which the Network must adhere.
If such a solution was done, some Filipinos may not be deprived of news during the current crisis, especially since some provinces only receive signals from ABS CBN.
"To avoid closure so that the people naman could have access to the news during this critical time, where news is essential and the dissemination of it is so important, all around the Philippines.
"And a lot of different provinces will probably only get good ABS-CBN signal some better gets GMA signals. So we're depriving a lot of people of real-time news that they need so for me it could've been handled with just a list of things, like requirements like just get this done so we don't shut you down."
Although she has some qualms about trusting much of what's happening via news these days.
"To be honest I don't have all the facts and it's hard to believe the press releases because you don't know if everyone is going to be biased. You know they have their own personal beliefs. They have their conjectures, they have their favorites, their sides.
"I just try not to take facts or media broadcasts at face value and I try to always keep in mind that the things that are underneath the surface that we may never know," Vera said.
Furthermore, Vera refused to further comment on the ABS-CBN shutdown until she has all of the facts.
"Maybe the truth will come to life eventually but I don't want to comment on something that I don't have the entirety of the facts about.
"Coz who knows maybe they're really were in the wrong in many different ways and they deserve to be shut down."
https://twitter.com/macoyski/status/1398791665561731075?s=20
Vera will compete in the Miss World-Philippines pageant, which has previously been won by beauty queens like Megan Young (first-ever Filipina to bring home the Miss World title in 2013), Katarina Rodriguez, and Catriona Gray (who settled in the Top Five, but was crowned Miss Universe 2018).
Apart from Bagani, she has appeared in several ABS-CBN series, including 1DOL (2010), 100 Days in Heaven (2011), The Better Half (2017) La Luna Sangre (2017), and Wildflower as the young Helena Montoya (2017).
In music, Vera got invited to the Blind Auditions of The Voice of the Philippines' first season. She sang Somewhere Over The Rainbow by Judy Garland and made apl.de.ap turn for her, enabling her to advance to the Battle Round, but got eliminated after.
In 2016, she joined the celebrity competition We Love OPM and became part of the trio O Diva together with Klarisse de Guzman and Liezel Garcia as mentored by KZ Tandingan. The group landed third place in the grand finals.