Congress's hypocrisy is palpable as they passed a bill celebrating the National Press Freedom Day on August 30, and on the same day when most ABS-CBN journalists lost their jobs last year.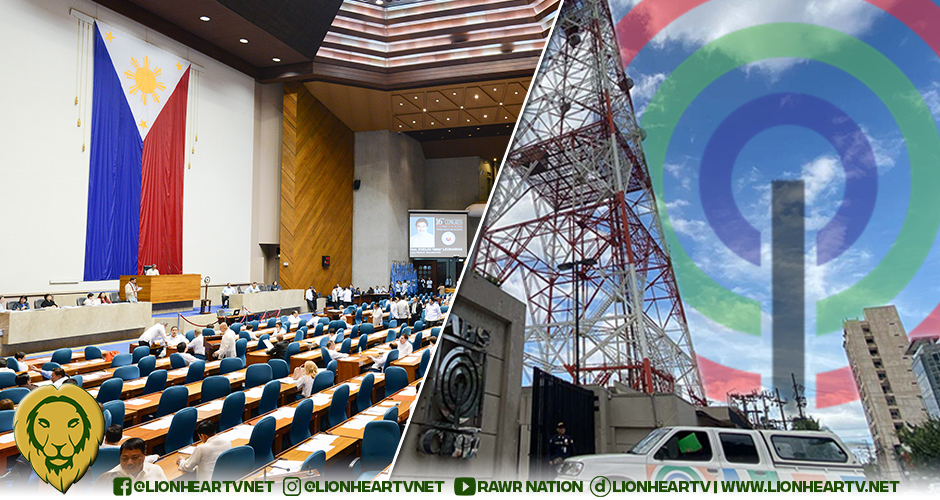 Last year, the Congress, some members are Duterte's allies, maintained to follow the 'Kill, Kill, Kill' legacy of the Administration as it voted to reject ABS-CBN's franchise renewal bid. Despite being cleared by regulating agencies, the said media company got deprived of its franchise.
The non-renewal of its franchise caused the Network's shut down, pushing to cancel its shows and even laying off most of its workers, including journalists.
Many believed that what occurred was a sign of oppression and a threat against press freedom as journalists lost a platform to get heard.
A year after, the Network is slowly coping with its status as 'franchise-less.' The media company conquered online platforms and partnered with other channels to continue their service to the Filipino people.
However, considering all of the trouble Congress has inflicted on ABS-CBN and its workers, specifically the journalists–the House voted to dedicate August 30 as National Press Freedom day, which is ironic.
It is ironic because the same day last year, ABS-CBN officially laid off about 90% of its workers, and regional network groups also bid farewell.
Also, the three co-authors of the said bill voted against the Network's franchise renewal bid last year. They are Bulacan 1st District Representative Jose Antonio Sy-Alvarado, Isabela 3rd District Representative Ian Paul Dy, and Ilocos Sur 1st District Representative Deogracias Savellano.
This ironic decision of Congress became a target of criticisms online.
Journalists and celebrities pointed out the hypocrisy of how these lawmakers agreed to celebrate press freedom but were also the ones who voted to cut ABS-CBN's 'freedom' to air.
Please. Read. Learn.#repost#neverforget #defendpressfreedom pic.twitter.com/PziEAW6U2J

— Jorge Carino (@Jorge_Carino) June 2, 2021
diba no? Nakakatawa lang pic.twitter.com/VxWmtLm2Ea

— DJ Jhaiho (@mor1019jhaiho) June 2, 2021
National Press Freedom Day? eh bat Ipinasara ang ABS? pano ba talaga? ano na ba? choz https://t.co/JqNcvc9Cc0

— DJ Jhaiho (@mor1019jhaiho) June 2, 2021
May I remind our lawmakers that August 30 is the last day of employment for many ABS-CBN workers, including me, who were affected by the first wave of retrenchment after they denied the network a new franchise. What a fitting tribute for press freedom. https://t.co/ytZlx7LS6C

— Nick Villavecer (@nickvillavecer) June 2, 2021
APOLOGIES: I should end the day by apologizing to a news media organization for declining an interview request this morning regarding the approval of HBN 9182 (National Press Freedom Day). Two reasons: (1) I had a morning class. (2) I don't want to use the word "hypocrite."

— Danilo Arao (@dannyarao) June 3, 2021
What a joke. https://t.co/W52BkJf8Q2

— Mara Cepeda (@maracepeda) June 2, 2021
The same House of Representatives that voted to shut down ABS-CBN. https://t.co/8gff1wwjdx

— Barnaby Lo 吳宗鴻 (@barnabychuck) June 2, 2021
Hipokrito! pic.twitter.com/SeO1EHkyDD

— Rommel Lopez #DefendPressFreedom (@RommelFLopez) June 2, 2021
Lawmakers who co-authored House Bill (HB) No. 9182 declaring August 30 as "National Press Freedom Day" but voted 'YES' to ABS-CBN shutdown.

THE LEVEL OF HYPOCRISY & CLOWNERY! 🤡🤡🤡 pic.twitter.com/C2E18crb63

— 𝐌𝐢𝐬𝐬 𝐊𝐫𝐢𝐳𝐳𝐲 (@krizzy_kalerqui) June 2, 2021
Parang tong mga shunga, pagkatapos ninyong ipasara ang ABS-CBN. https://t.co/Vs3OXvTuwJ

— raffy magno (@raffymagno) June 2, 2021
"National Press Freedom Day" 🤡 pic.twitter.com/2SYyku4XkL

— JC Alcantara (@imJCAlcantara) June 2, 2021
Di ko gets. Galing sainyo? https://t.co/Znv5KqTpnp

— Aljon Mendoza (@AljonMendoza_) June 2, 2021
Netizens slammed Congress for the irony and its 'clownery.' Some even think that they are doing it to clear up their names for the coming election.
press freedom day but denied abs cbn's franchise renewal? abs cbn the largest network and disseminator of news in our country? wow this is just plain clownery 🙄 https://t.co/D7h0WkX0wW

— spam (@sonyeoshiiin) June 2, 2021
Eleksyon na raw kasi. Mga trapo. Markado na kayo, lalo ka na Alvarado. 👎👎👎 https://t.co/qH81evSvYq

— Jon Montesa ❤💚💙 (@iMelAljon) June 2, 2021
hmm i remember, election is fast approaching… isn't fishy?🤔 but yeah, happy na ako sa balitang 'to. https://t.co/C9sZL9Ry18

— joysanpablo🦋 (@msmaychuu) June 2, 2021
so i heard that they are also the ones who voted yes for the shutdown of abscbn? what a clowns 🤡 https://t.co/9f0j2xTRZv

— 𝙨𝙝𝙖𝙣𝙚𝙣𝙜 (@shnhxjn) June 3, 2021
Clownery at its finest naman ohh https://t.co/fZGoSxzXZD

— APRIL 10/ MANDYCAKESSS (@majirilll) June 3, 2021
From the same group of people that junk the franchise renewal of ABS-CBN. https://t.co/4rcWyV0rXf

— markjosephramos (@mackyramos) June 2, 2021
WHAT A JOKE. WOW https://t.co/voS66KpmKZ

— Kat D (@dkatubbys) June 2, 2021
define your gov't system in one word: hypocrite. https://t.co/iHJdOFHzRA

— bwakanabitch (@franciservando) June 2, 2021
https://twitter.com/bravonotbiscuit/status/1400067049150312448?s=20
Remind ko lang that some of these congressman voted to reject ABS-CBN's application for a fresh franchise
and now this???

What a hypocrite#IbalikangABSCBN#DefendPressFreedom https://t.co/1dXR2W0LbH pic.twitter.com/wsUrrOpbpE

— #DefendPressFreedom (@pjeryy50) June 2, 2021
Being the country's largest media network, ABS-CBN has an extensive reach and contributes to news and information dissemination, but now, it has become limited.
Congress is also working to pass a bill that will allow 100% foreign ownership of natural resources, public utilities, educational institutions, media, and advertising companies in the Philippines. To recall, such ground on foreign ownership became one of the alleged violations of ABS-CBN discussed during the hearing last year. Another ironic move from solons.
Comments