Get ready to ChExplore as BLOCKS 2021: Stacking Knowledge, Innovation and Science to Reach Chemical Engineering Heights happens this July 24, 2021, at 8 am to 12:30 pm. Join the virtual discussion and discover fresh insights about molecular biology, research and development, and process engineering. Registration is for FREE!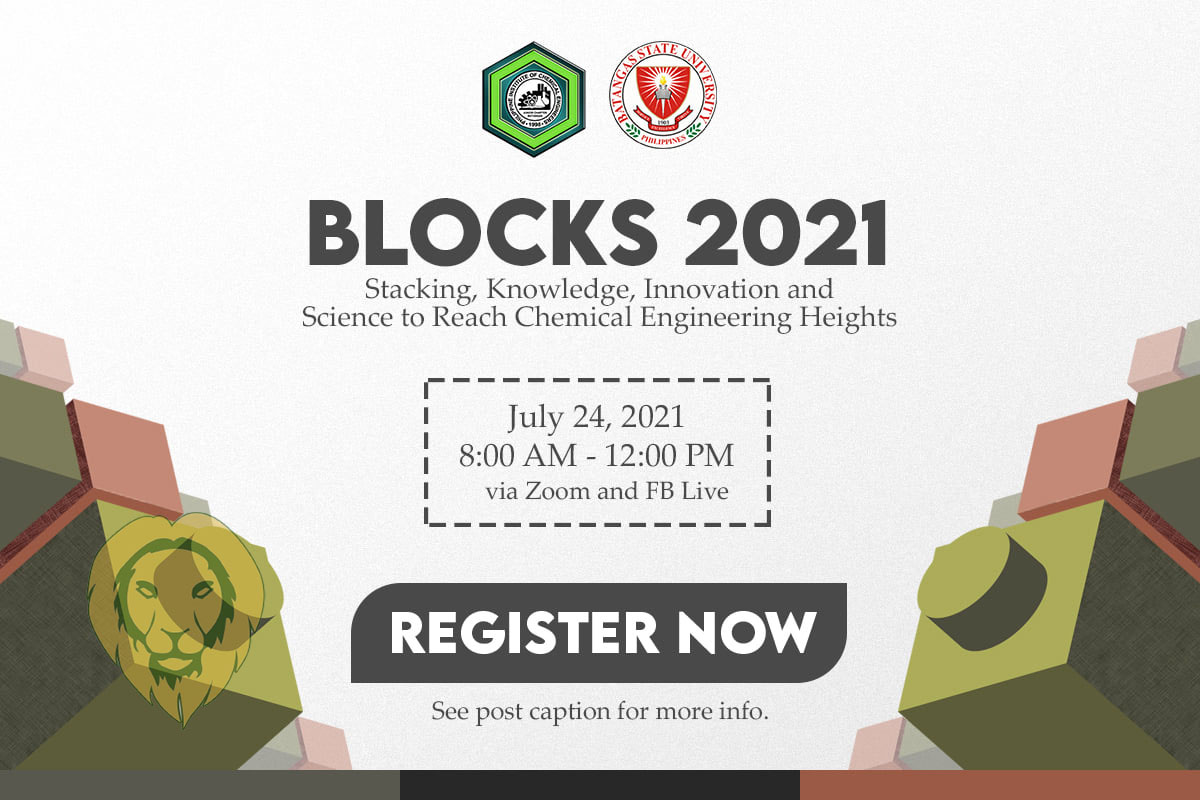 Fill out the form and register thru the link: https://bit.ly/BLOCKS2021

So, what are you waiting for? Don't miss this big opportunity. Register NOW!
Registration is only until July 23, 11:59 PM. See you around!
Comments