After First Yaya's successful farewell episode on July 2, The World Between Us played head-to-head with ABS-CBN's FPJ's Ang Probinsyano in terms of ratings on its pilot telecast day, July 5. Alden Richards-Jasmine Curtis-Smith tandem beat Coco Martin's action series with 13.9% and 10.6% rating scores, respectively.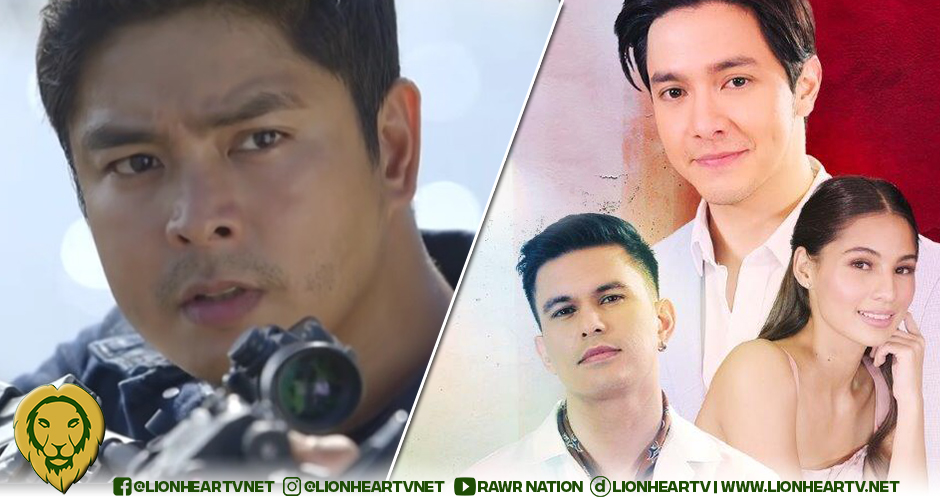 From a 7-13% rating gap of First Yaya's pilot episode against Ang Probinsyano, the Alden-Jasmine-led series only had a 3.3% advantage against Coco's action-drama soap. Despite the major differences, The World Between Us successfully made its pilot episode trending on free TV and other digital platforms.
According to AGB Nielsen NUTAM survey, the Sanya Lopez-Gabby Concepcion-led rom-com series had auspiciously maintained a number 1 spot in the most-watched weekday shows both on TV and online. In fact, First Yaya achieved 19.2% ratings from its finale episode on July 2.
Now that The World Between Us replaced the successful soap, the ratings played proximal to Ang Probinsyano's on its premiere episode.
Aside from TV broadcasts, the two shows are also streamed online via YouTube and other available platforms affiliated with their reach.
Considering ABS-CBN's shows telecast on A2Z and TV5 channels with 18 combined stations both analog and digital in the country, it is not yet possible for the network to lord the rating board as they used to. Albeit limited and small reception, FPJ's Ang Probinsyano still plays well in terms of its viewers' reach.
Meanwhile, GMA Network has a total of 52 stations nationwide which is equivalent to a total of more than 80 million viewers. Having said this, there is no doubt that their shows will hit the top of the ratings.
With all the pressure and comparison, The World Between Us made a mark on its first day on TV. Despite the obvious difference of its pilot episode ratings from First Yaya's, it is still considered as an achievement for the show to top against the rival series, Ang Probinsyano which never fails to get viral even without a free TV appearance.
Now that everyone seems to anticipate The World Between Us's soaring, will the show compensate the expectations with their upcoming episodes?