Before President Rodrigo Duterte's final State of the Nation Address (SONA), Kapamilyas led #IbalikAngABSCBN to a trend on twitter as a reminder of ABS-CBN's shutdown.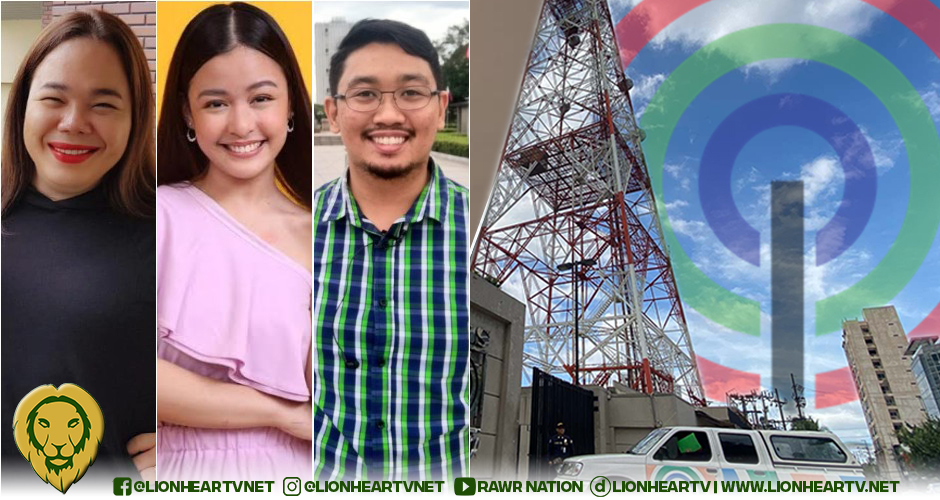 On Monday, July 26, Duterte had commenced his last SONA. Along with it was the call from ABS-CBN talents, employees, and journalists to bring back the Network.
The Kapamilya network was prohibited to go on-air in May 2020.
ABS-CBN broadcaster Mike Navallo quoted veteran journalist John Nery as a reminder that Duterte's term is nearing its end.
The quote says: "Everything comes to an end."
What should Filipinos remember when watching President Duterte's SONA this afternoon?

"Everything comes to an end." – veteran journalist/columnist John Nery

Nery says ABS-CBN shutdown should be an election issue.#IbalikAngABSCBN #SONA2021 #Halalan2022 pic.twitter.com/25VOETmtOp

— Mike Navallo (@mikenavallo) July 26, 2021
Kapamilya journalist Anjo Bagaoisan noted how the Duterte Government crippled press freedom as it orchestrated the closure of ABS-CBN last year.
However, amid Duterte's last SONA, Bagaoisan will continue fighting to defend press freedom, also bring back the Network.
A face of #SONA2021: Fewer sources of reliable information for millions, thousands of families' dreams jeopardized by media closures & the law wielded to cripple the press.

Today, we say #Tumindig & still cry #DefendPressFreedom #IbalikAngABSCBN

🖌:Ivan Despi pic.twitter.com/CxbpeIFwwJ

— Anjo Bagaoisan (@anjo_bagaoisan) July 26, 2021
Another Kapamilya journalist, Tarra Quismundo shared the faces of the congressmen who voted in favor to reject the ABS-CBN franchise renewal bid.
She even highlighted that never will they forget those who helped close down the Philippines' largest broadcast network.
https://twitter.com/TarraQuismundo/status/1419563422140624898
Kapamilya celebrities also participated in making the #IbalikAngABSCBN trend over Twitter.
Quincy Adrienne Villanueva, a PBB: Connect former housemate shared a photo of the whole ABS-CBN family using the hashtag.
#IbalikAngABSCBN https://t.co/pPKEfpssOD

— Quincy Adrienne Villanueva (@quincy_adrienne) July 26, 2021
Andi Abaya, a runner-up of PBB: Connect encouraged the public to join them and continue the fight in bringing back the network. Meanwhile, her fellow housemate, Mika Pajares tweeted, "We must never forget" while using the hashtag.
Makiisa at ituloy ang laban, Kapamilya 💫#IbalikAngABSCBN

— Andi Abaya (@iamandiabaya) July 26, 2021
we must never forget. #IbalikAngABSCBN

— Mika Pajares (@iamikapajares) July 26, 2021
Kapamilya employees like Darla Sauler and former ABS-CBN employee Jon Montesa also shared their thoughts before Duterte's final SONA.
Sauler noted that despite ABS-CBN being without a franchise, the network still provides information and entertainment to Filipinos. Still, it would be better for the Kapamilya Network to return to free TV.
Hindi mananamlay ang paghahangad na makapagbigay saya at inspirasyon sa lahat – sa anumang paraan na kakayanin. Pero di rin titigil sa pag-asang mapapayagang #IbalikAngABSCBN ❤️💚💙

— darLa sauLer 🩵 (@darLasauLer) July 26, 2021
Montesa, on the other hand, shared a photo of a protester holding a banner that says, "SONA-retrench ako dahil sa perSONAl vendetta! Pero tuloy ang laban, Kapamilya."
He recalled how he was one of those retrenched Kapamilya staff when ABS-CBN was shut down. This time, before Duterte's final SONA, Montesa is encouraging everyone to participate in the upcoming elections and also bring back the network.
SONA-retrench ako last year… at nakabalik.
SONA-shutdown ang ABS-CBN, ating ibabalik.

Makialam. Magparehistro. Bumoto.#IbalikAngABSCBN #SONA2021
*Photo taken last year* pic.twitter.com/CAQu6AqGBi

— Jon Montesa (@iMelAljon) July 26, 2021
Jonathan Manalo, the creative director of ABS-CBN Music reminded the President to stop with his lies. Manalo insisted that the allegations that the Government is throwing at the Network remain unproven even to this day.
Pakisabi po sa Pangulong Duterte na huwag siyang sinungaling. Walang napatunayan sa lahat ng ibinintang na violations ng ABS-CBN! Cleared ito ng lahat ng ahensya ng gobyerno.

— Jonathan Manalo (@JonathanManalo) July 26, 2021
In the following post, Manalo shared the Government agencies which cleared ABS-CBN of any supposed violations.
Cleared ang ABS-CBN ng –
DOJ ✔️
NTC ✔️
COMELEC ✔️
SEC ✔️
BIR ✔️
PEZA ✔️
MTRCB ✔️
KBP ✔️

Walang kahit na anong napatunayan sa lahat ng mga akusasyon at paninira!

Dun lang po tayo sa Katotohanan.
Eto na naman po kayo sa paulit-ulit n'yong kasinungalingan.

— Jonathan Manalo (@JonathanManalo) July 26, 2021
In his final tweet, he got disappointed that Pres. Duterte was the "number one fake news surveyor."
Nakakalungkot na mismong Pangulo ang #1 fake news purveyor!

Napakasinungaling.:( #IbalikAngABSCBN

— Jonathan Manalo (@JonathanManalo) July 26, 2021
ABS-CBN went off-air in May 2020. During its numerous hearings for its franchise application, the current Administration has thrown numerous allegations at the Kapamilya Network that included tax evasions, ownership issues, and more.
Based on government agencies such as the Bureau of Internal Revenue (BIR) and the Securities and Exchange Commission (SEC), ABS-CBN had not committed any infractions regarding its taxes.
Concerning the ownership issues, it got proven that ABS-CBN subscribed to the Constitution and did not violate any of its prohibitions about foreign ownership.
Labor Secretary Silvestre Bello testified that ABS-CBN was compliant with the labor standards in terms of labor-only contracting accusations.
Nevertheless, on July 10 that same year, 70 congressmen voted in favor of rejectiing the Network's franchise renewal bid.
After a year since ABS-CBN got shut down, no solid violations were still found against the Network.
The House of Representatives (HoR) even probed on the loans of the network. However, the state-owned Development Bank of the Philippines (DBP) belied the claims.
Still, the Duterte-run administration is adamant that ABS-CBN has committed 'serious' violations and should remain closed until they clear those so-called crimes.
Comments