Earlier on Tuesday, August 10, Dr. Romeo Quijano, a retired professor at the University of the Philippines (UP) College of Medicine, during an episode of Dos Por Dos on DZRH, claimed that COVID-19 vaccines cause more harm than the coronavirus itself.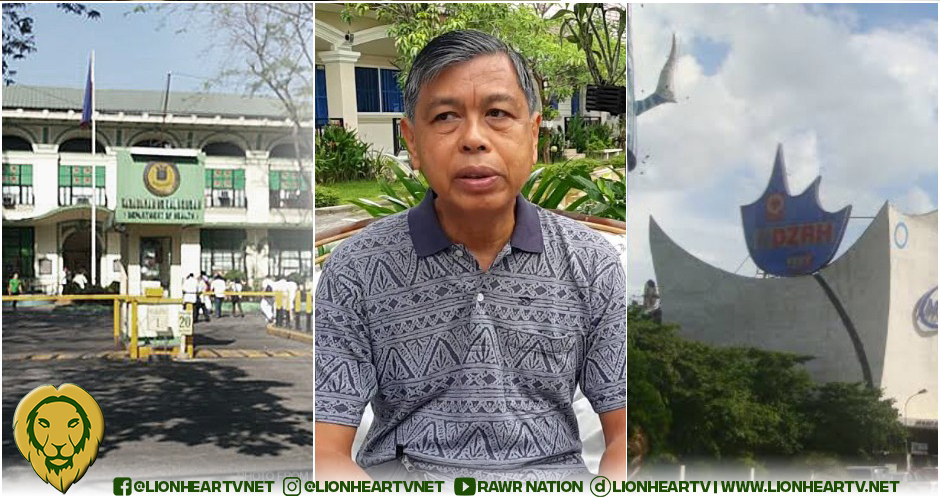 The Department of Health (DOH) reprimanded a doctor for spreading false and misleading information about life-saving vaccines amid the threat of the coronavirus and the more infectious Delta variant along with the radio station that broadcasted it.
"Hindi. Hindi ako magpapabakuna dahil mas delikado ang bakuna kesa sa virus mismo," revealed Quijano. "Sa aking pagsusuri, sa aking pag-aaral, matagal ko nang pinag-aaralan itong mga bakunang ito, mas delikado ang mga bakuna na pinapalaganap ngayon kesa sa virus mismo."
Quijano's claim was refuted by the DOH, issuing on August 12 a statement "scolding" the medical doctor.
"The DOH condemns health professionals who have been spreading false information regarding life-saving interventions such as COVID-19 vaccines.
"It is especially irresponsible as the country continues to face the threat of the more infectious Delta variant," the agency stated.
Quijano's claim was in contrast with the study of UP itself.
In a statement released by the university's Department of Pharmacology and Toxicology on August 12, its faculty and staff encouraged Filipinos to get inoculated by the vaccine as the "benefits outweigh the risks."
"Based on our evaluation of the evidence, the benefits of the vaccination far outweigh the risks," the statement read. "We encourage all Filipinos to get vaccinated and to consult physicians with whom they can have balanced discussions of the various interventions for COVID-19 treatment and prevention."
The DOH also reiterated the importance of COVID-19 vaccines—providing protection against hospitalization and death against coronavirus.
The station that broadcasted Quijano's declaration got reprimanded by the health agency.
"It is likewise irresponsible for media outlets to allow such professionals to use their platforms to spread baseless information that stands to harm Filipinos, especially those who are in the process of deciding to get vaccinated," said DOH.
Comments