Department of Health Secretary Francisco Duque III's "Winarak Nyo Kami" rant trended on social media on August 17, and Pinoy netizens, being creative, made a meme out of it.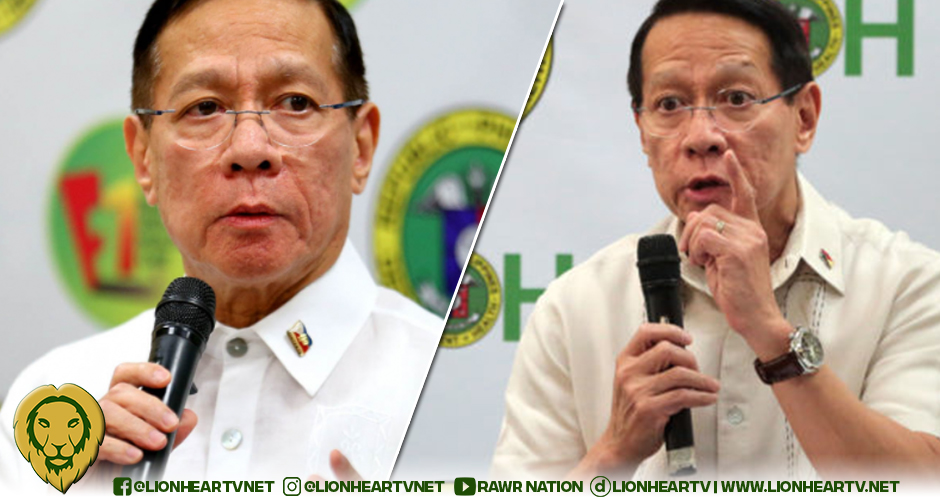 Rappler reporter JC Punongbayan cued in the Maalaala Mo Kaya theme song following Duque's diatribe.
*cue MMK theme* https://t.co/vz7En58kee

— JC Punongbayan (@jcpunongbayan) August 17, 2021
MMK Presents "WINARAK."

The Francisco Duque h3i$t and sleepless nights story. Char🤣😂

— fritz 😷 (@fritzthereal1) August 18, 2021
Another netizen applied that iconic background music usually found in showbiz talk show segments.
"Ang sakit sakit na po, Tito Boy 😭" pic.twitter.com/888bHc9hQq

— BrujaDeputaAdmlnisTraitor (@BrujaDelDemonio) August 17, 2021
Startalk x The Buzz https://t.co/SA6DABcHMP

— Ezekiel Nicomedes (@zekeronienic) August 18, 2021
"He punched me, Tito Boy"

anyway, the scoring is😙🤌 https://t.co/auyGV30ZMB

— Jeric Rustia (@jericrustia) August 18, 2021
Some netizens also tweeted other songs and one-liners that best fit Duque's 'Winarak Nyo Na Kami' remark.
🎤 Wasak na wasak ang puso ni Nasty Mack. 🎵 https://t.co/ZOM9VfEdER

— Carlo Trinidad, MD (@hellokidneyMD) August 17, 2021
Kelan pa naging ganito ang background music ng comedy? Haha.
Dear FD3, rest if you must so that we can start living.
"I started to cry, which started the whole world laughing…" https://t.co/KatdQIBm9j

— E=MC3 (@RayGunEugene) August 18, 2021
Others referenced hit TV shows and movies scenes in their responses.
*Four Sisters and a Welding deleted scene* https://t.co/iOiJLV9FhP

— Mcdo Ordz (@mcdo_ordz) August 18, 2021
"It's a NO for me"#PGT https://t.co/lwtlBWqvIa

— joyagustin (@joyagustin) August 18, 2021
Finally, one netizen hit the mark with a tweet advising Duque about public officials being open to the severest criticisms.
Public officials must be open to the severest criticism. pic.twitter.com/ckg08c3q1X

— Mel Sta.Maria (@attymeltweet) August 18, 2021
Duque recently trended on social media after his rant about the Commission on Audit's report flagging DOH over the use of the Php 67.32 billion COVID-funds.
He is seen in a video complaining about the emotional impact of COA's report to his department, hence the "Winarak Nyo Kami" remark.
Duque alleged that the said report was premature, noting that DOH should have been given a full 60 days to present their rejoinder and actions abiding COA's recommendations.
Earlier, netizens have scrutinized Duque regarding the DOH's response to the COVID-19 pandemic.