Children now have more ways to learn at home as they prepare for the coming school year with Knowledge Channel's "School At Home" programs that are now available on kumu and Facebook Live at 11 AM from Monday to Friday.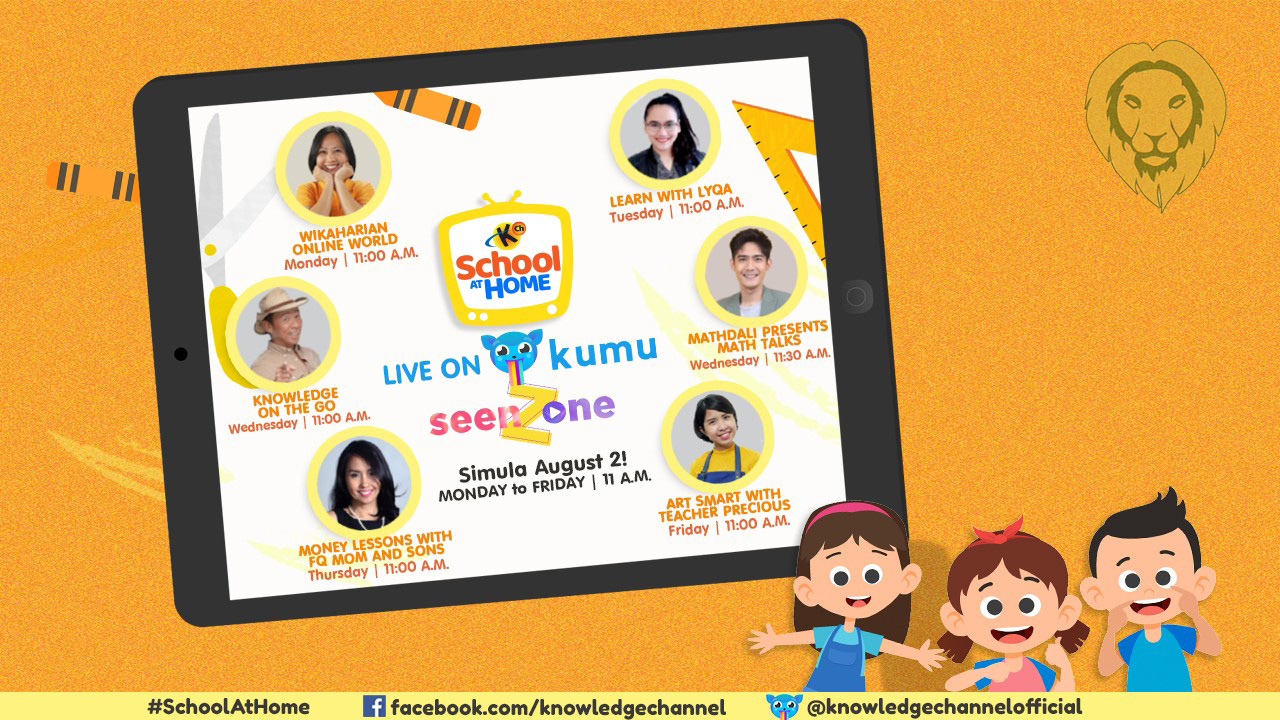 Monday is Filipino Day as Teacher Michelle continues her storytelling and art activities in Wikaharian Online World. Tuesday is with Team Lyqa as she teaches learning tips and hacks. Wednesday is a back-to-back livestream of Kuya Kim Atienza's Knowledge on the Go followed by Math Talks with Robi Domingo. Thursday is for Money Lessons with FQ Mom and Sons. Friday is for creativity with Art Smart with Teacher Precious.
Starting August 4, MathDali Live host Robi Domingo will also be treating Knowledge Channel classmates with a new show format called Math Talks, a weekly livestream talk show inviting different personalities and edu-creators to discuss how math has helped them in their lives.
Art teacher Precious Gamboa also returns to continue her Art Smart program, this time focusing on teaching art at home for parents and teachers starting July 30.
Danie Sedilla-Cruz, Channel Manager and Content Head for livestreams of Knowledge Channel shared that these livestreams will help teachers, parents, and students as they face another school year in lockdown. "Knowledge Channel as a support to the initiative of the Department of Education would definitely help the gap. But at the same time, Knowledge Channel has its own initiative over in above of what [the] DepEd is doing."
"Lahat ng maitutulong natin para sa edukasyon ng mga kabataan ay napaka importante niyan. And we know and we've proven that if partnered in like-minded entities we create great impact to our stakeholders and our audience," she added.
All livestreamed content will also be uploaded on Knowledge Channel's YouTube for those who want to catch up with the latest lessons. Knowledge Channel's "School at Home" campaign last school year earned the top recognition of "Best CSR Project in Education" from the 2021 League of Corporate Foundations – CSR Guild Awards.
Follow Knowledge Channel on facebook.com/KnowledgeChannel and youtube.com/knowledgechannelorg.
Comments