DNA Music's reggae band Emotikons lets Filipino listeners relive and revel in the pleasures of having a good drinking session with many friends in its newest single "Kapitbahay."
A song that took shape long before the COVID-19 pandemic, "Kapitbahay" was originally written as a tribute to one of the most beloved pastimes of Filipinos—the inuman.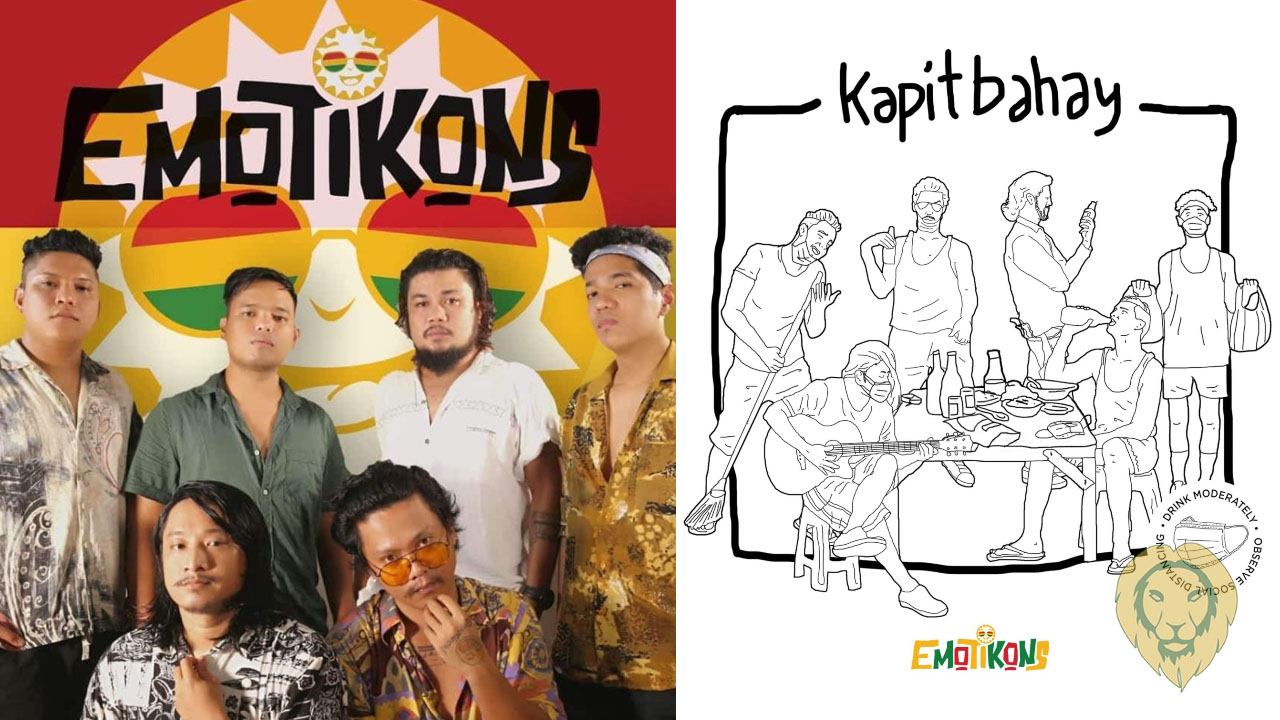 "Now in the time of the pandemic, 'Kapitbahay' has become a nostalgic yearning for the good old times when it was so much easier and we could do it more often," Emotikons said, adding that while living life to the fullest is vital, current times call for prioritizing everyone's safety and drinking responsibly.
Decorated with prominent drumbeats and pulsing percussions, "Kapitbahay" was composed by band members Marco Nardo (lead vocals), Ronnel Alegre (rhythm guitar and second vocals), Darwin James Mabolo (drums, beatbox, and second vocals), Melvin Mendoza (lead guitar), Lourence Fernandez (bass), and Elmar Abalos (percussion). It was produced by Pilipino Klasik Entertainment (PKE).
Earlier this 2021, Emotikons released its English reggae single "Summertime." In 2020, the group dropped a cover of "This Guy's In Love with You Pare," as well as the original song "Dudera" which currently has over 325,000 Spotify streams.
Reminisce pre-pandemic inumans by listening to Emotikons' "Kapitbahay," out now on digital music platforms and on DNA Music's YouTube channel. For more details, follow DNA Music on Facebook (www.facebook.com/dnamusicph), Twitter and Instagram (@dnamusicph).