As direct selling plays a vital role in building relationships, recent events have compelled the real estate industry to think outside of the box in reaching its clients. With the world going mobile, it is no surprise that virtual platforms become a commonplace as business tools and assets.
EXPO PH digital event and promotions Mobile App offers you access to the largest available showcase of projects development that brings all aspects of property and real estate together!
Welcome to The Property Expo!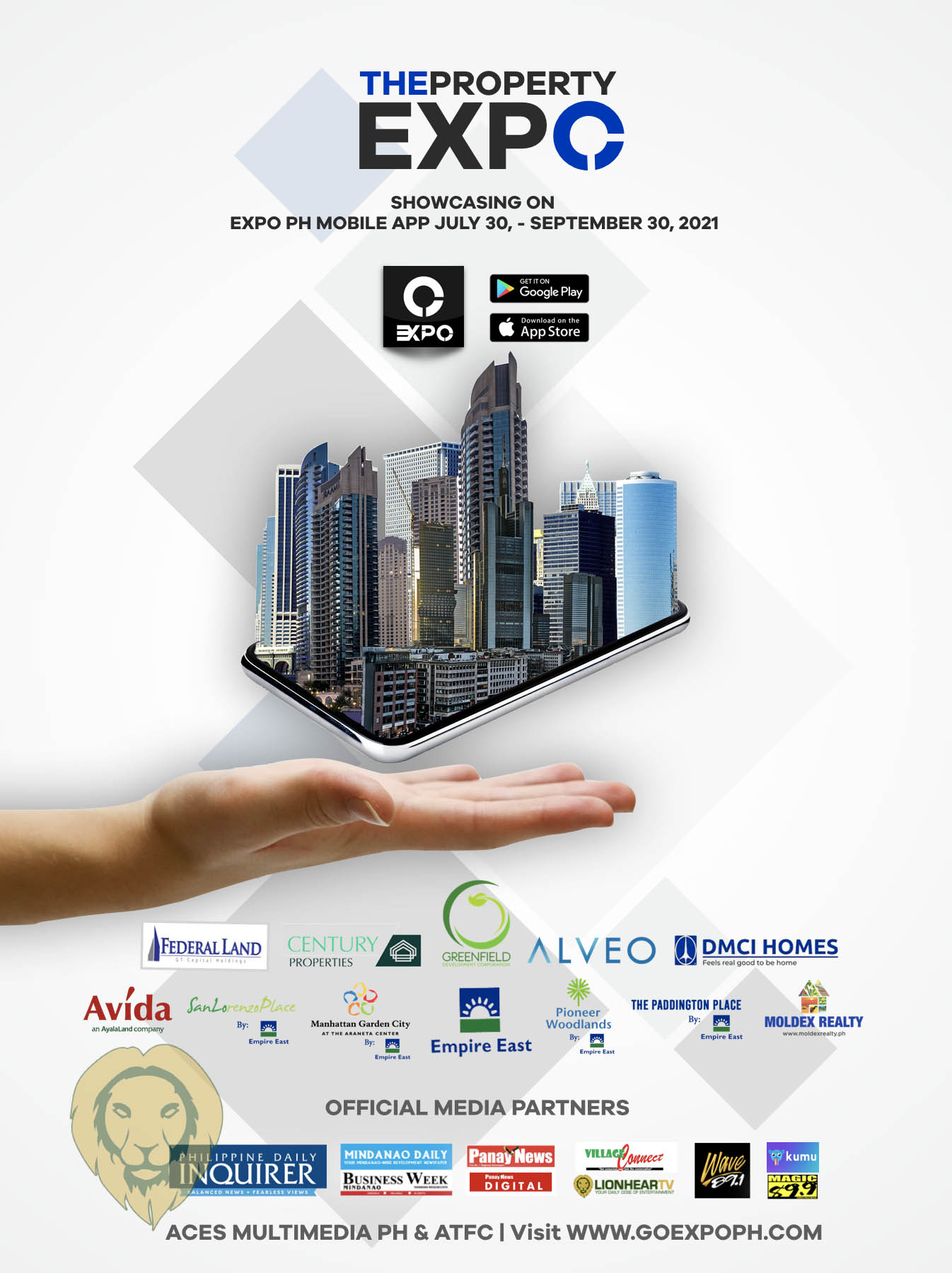 The 1st Digital B2B and B2C property expo of 2021!
To help unlock potential business opportunities and give the construction and property development industry a reliable digital support, EXPO PH Mobile App serves as an exclusive B2B and B2C virtual platform providing marketing support for The PROPERTY EXPO 2021 and ensure its success thru the collaborative effort of EXPO PH media partners to give the industry a competitive edge and provide Direct & Personalised channel among property developers, property consultants and potential investors.
Download the EXPO PH DIGITAL EVENT AND PROMOTIONS MOBILE APP on ANDROID and IOS on July 30 and Extended until September 30, 2021!
Virtual streaming partner: KUMU App
Official media partners
Philippine Daily inquirer
Mindanao Daily
Businessweek Mindanao
Panay News
Village Connect
Lionhearttv
Magic 89.9
Wave 89.1
JOIN their growing number of EXHIBITORS!
Visit WWW.GOEXPOPH.COM or Call (+63) 917.588.88.53 (02) 7971-1293
DOWNLOAD LINK
ANDROID https://play.google.com/store/apps/details?id=com.goexpoph
IOS https://apps.apple.com/ph/app/expo-ph/id1534719103