Seeing the traction and interest generated by the Philippine startups today is even more remarkable considering that the landscape was profoundly different less than a decade ago. Only 11% of today's startups were founded before 2012 according to PwC's 2017 Philippine Startup Survey.
Whereas today's tech news is dominated by record-setting IPOs from regional unicorns such as Grab and Bukalapak, or the mega-merger of GoTo (GoJek and Tokopedia), not to mention unprecedented multi-million dollar fundraising rounds by local stars such as Kumu and Great Deals to name a few, startups folding before getting to a point where their businesses could take off was not uncommon back then.
Starting a tech business, except perhaps in Silicon Valley or Singapore was considered niche, risky and not particularly lucrative. Most startups struggled to stay afloat. Just shy of 90% of local founders shared that raising sufficient capital requirements was a major obstacle, along with challenges around Philippine laws and regulations not being conducive to startups. Against this backdrop and against all odds, QBO, inspired by the 'bahay kubo' and the bayanihan spirit, teamed up with the government and private sector partners, and entered the scene with a mission: to grow and cultivate the Philippine startup ecosystem.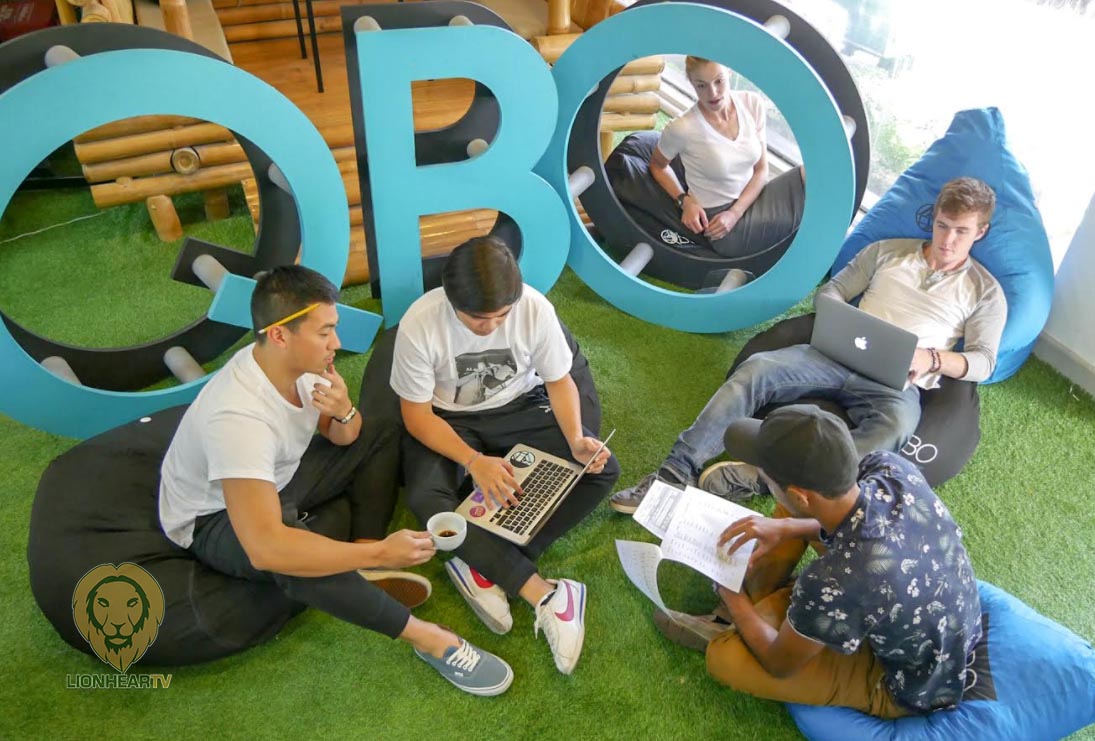 "QBO continues to play a very strategic and unique role in the entire Philippine startup ecosystem," said Dr. Rowena Cristina L. Guevara, Undersecretary of Research and Development for the Department of Science and Technology, one of QBO's earliest and biggest partners. "Filipinos are naturally risk-averse but looking at how the startup culture has developed and continues to thrive means that QBO is definitely making an impact."
Since opening its doors in 2016, QBO has partnered with over 240 public and private organizations across the globe, opening opportunities to realize goals in informing, educating, and inspiring action within the local tech and startup spaces. To date, QBO has conducted over 630 programs that have engaged over 80,000 participants. Membership has increased to over 10,000, while over 540 startups in the Philippines are now part of the community. QBO has organized at least a dozen events abroad, and in over 27 cities across the country, and has been the force behind some of the most significant startup activities, the largest being Philippine Startup Week. Meanwhile, as a result of QBO's Startup Pinay program, the percentage of female founder signups has increased by 64%. Through the startups QBO supports, it has helped generate over 2,000 employment opportunities, and hundreds of millions of pesos in revenues and investments, by continuing to provide inclusive support and mentorship through their programs and projects.
"Not unlike many of the founders and startups we support, QBO started out with little more than an idea, huge ambitions to solve a big problem and a ton of determination," said QBO Executive Director Katrina Rausa Chan. "We believed in and set out to cultivate the Filipino startup ecosystem's potential. We couldn't have done any of this without our partners, and of course the startups that deserve most of the credit, but sure enough, the past five years have led us to building an organization and a QMMUNITY that shows our collective work is bearing fruit, despite the headwinds of the pandemic, and I believe will stand the test of time."
Startup leaders from within the QBO community, including Noreen Bautista of Panublix, Ralph Regalado of Senti AI, and Roland Ros of Kumu, shared stories of their journey from when they started under QBO's programs to present day, and how they give back to the community.
Getting the first push and taking flight
QBO's objectives are grounded on empowering startups and giving them the initial push that they need to succeed in the industry. Bautista, Regalado, and Ros got their first steps forward from their participation in QBO's incubation programs.
"We were part of two of QBO's programs, both of which were instrumental in taking Panublix from an idea to an early-stage startup reality," said Bautista, co-founder of Panublix, a digital sourcing platform connecting designers and brands with Philippine textiles and craft artisans. This year, the company has been shortlisted for Shell LiveWIRE, a global flagship enterprise development program aimed to help them build valuable core business strengths while generating sustainable streams of revenue. "Without QBO, I don't think we would have continued Panublix in the way we did and take it to where it is now."
"QBO helped us plug into the startup community when we first launched," said Ros, co-founder of Kumu, the rising social entertainment platform for fans of Filipino culture that has seen revenue and engagement rates increase seven times its average since quarantine started. "We received mentorship around executing in the Philippines and introductions to people who ended up investing in us."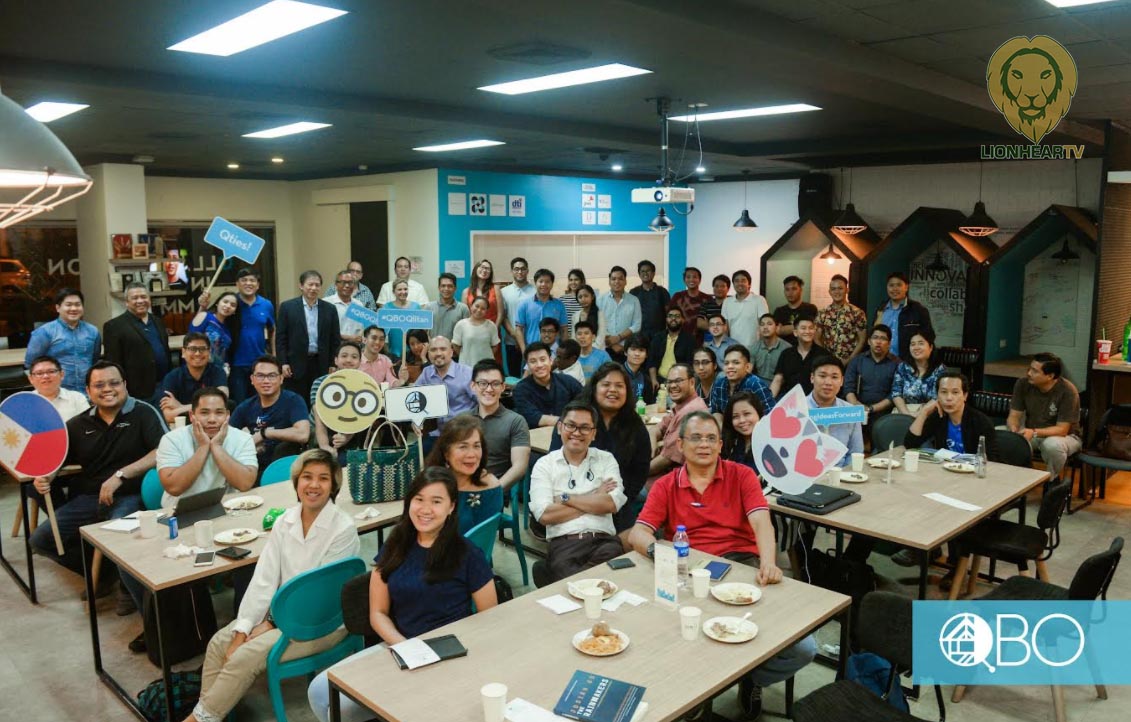 "The incubation program helped us expand our business network," said Regalado, Senti AI CEO. Now the leading artificial intelligence company in the Philippines, Senti AI's mission is to help organizations use the capabilities of AI to make their work and processes efficient, which QBO helped them achieve. "We received mentorship, learnings through conferences, and enough support to help our small team grow into what it is today."
Encouraging growth and paying it forward
After QBO has helped them get their companies the kickstart that they need, they are now able to inspire and empower others.
"QBO provided us many opportunities to connect with the local startup scene. In return, I encourage other founders, especially from my hometown Iloilo, to apply to and participate in events geared towards startups," said Bautista, who sees the value of participating in these initiatives. "Panublix takes pride in being a female-led company, and I want to see more women founders being part of the ecosystem."
Mentorship is another way of giving back to foster growth and development in the startup community. "Whenever I am invited to speak at events or judge at competitions, I welcome those moments to share what I have learned throughout my journey," said Regalado. Ros added, "Since founding Kumu three years ago, we are always open to mentoring and sponsoring startup incubator activities too."
Making an impact and keeping the momentum
Bautista is especially grateful for the company's proactiveness. "I would not have been as encouraged to apply to these programs had I not seen QBO's encouraging promotions, and even emails from the QBO team themselves," she said. "Reaching out means a lot."
Getting the message out, then forming the connections with mentors and opportunities trigger a wave of change.
Ros emphasizes the importance of finding the right support system: "Find the best mentors, find the best team."
When Filipinos find their space within the community, they feel empowered and build the courage to act on their ideas. From there, the Philippine startup scene can only grow.
"Take a shot and put your hand up, the world needs the idea in your head," said Bautista. "Sure, that can be scary, but with the right enablers like QBO, we can find our ecosystem support that will take us through the next milestones."
For Chan, "Anniversaries tend to make us reflect on what we are grateful for. Thanks to the QBO QMMUNITY, we can now build on the gains, learnings, and momentum of the past five years, and create more opportunities and success stories for Filipinos who want to realize their startup dreams. ecosystem, and we're excited to continue supporting its growth and development."