We are all witnesses to the effects that the COVID-19 pandemic has brought to the country. More so than ever, it has halted several plans for expansion for local and multinational organizations alike.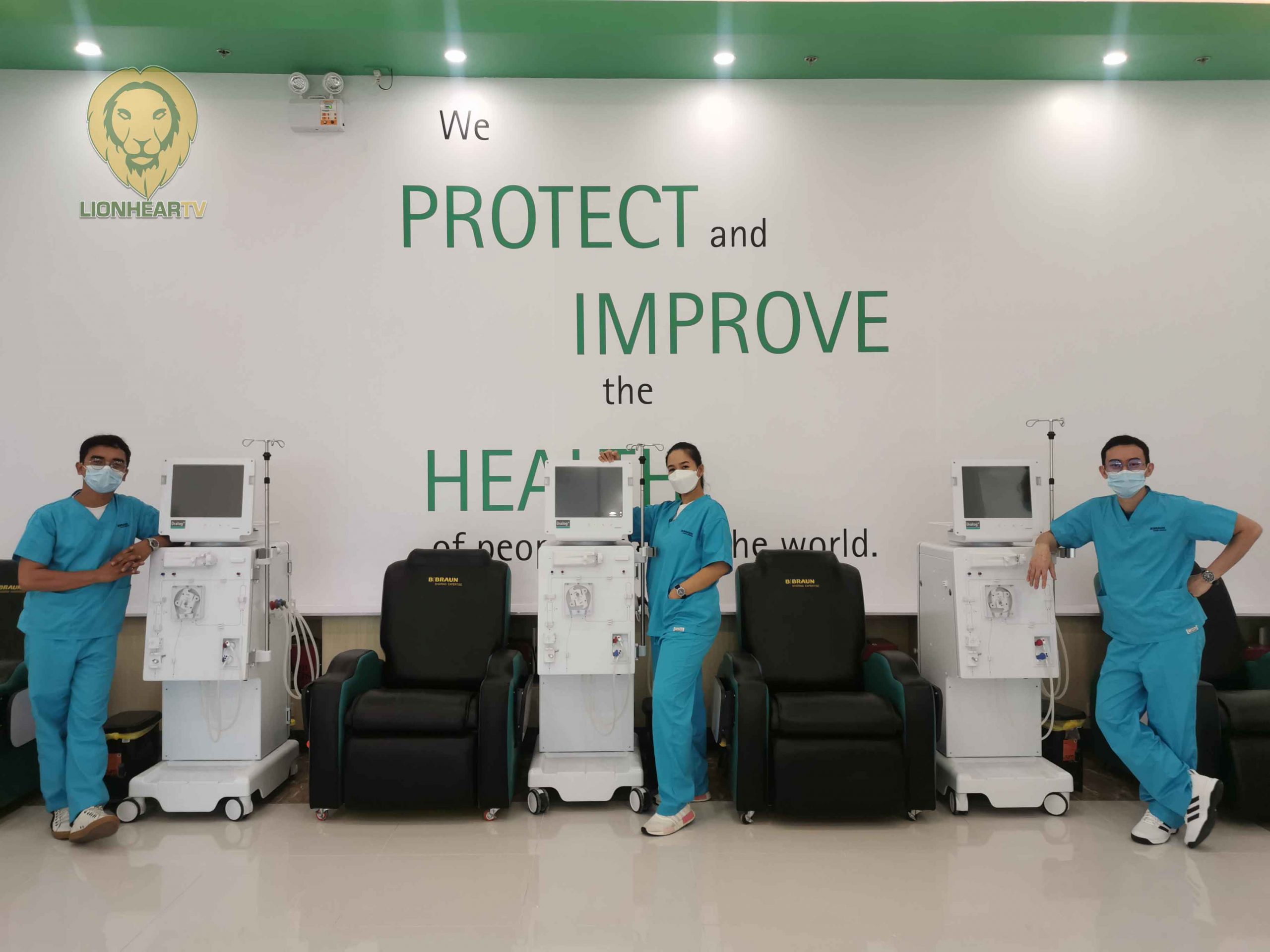 Despite the pandemic, issues and challenges still remain including a persistent growing number of Chronic Kidney Disease patients which still holds a high incidence rate annually. With all these uncertainties, B. Braun Avitum Philippines has always been committed to continue its efforts in providing our patients with quality treatments by expanding its services.
On July 8, 2021, B. Braun Dialysis Center Southwoods Branch launched their state-of-the-art facilities and equipment at the ground floor of Southwoods Mall, Brgy. San Francisco, Southwoods City, Laguna. It comprises 17 hemodialysis machines that can serve up to 100 patients. Out of these 17 machines, this branch also has HDF machines, a treatment modality that further enhances blood purification than regular dialysis.
Adding to the company's roster of new dialysis clinics is the recently inaugurated B. Braun Dialysis Binmaley Branch in San Isidro, Pangasinan on July 19, 2021. With the additional 11 hemodialysis machines, the center can now cater to 70 patients. More patients from the North can now experience the quality services that B. Braun Avitum Philippines can provide.
From North to South, the company has expanded its services to San Jose, Occidental Mindoro with 14 hemodialysis machines that can provide treatments up to 80 patients. The blessing transpired on July 29, 2021, and it's the 2nd freestanding dialysis center of B. Braun in Mindoro.
Traveling to North again is the inauguration of another hemodialysis center in Cagayan United Doctors Medical Center in Tuguegarao. Boasting its 15 stations that can accept up to 90 patients, B. Braun is set to welcome more patients in Cagayan Region. This is the 2nd B. Braun Avitum Philippines center in Tuguegarao.
On July 30, 2021, B. Braun Dialysis Center Jacobo Branch in Guadalupe, Makati, has opened its center to Makatizens 15 hemodialysis machines which can benefit around 90 patients. This project is in partnership with the local government unit of Makati that gives free dialysis treatments to its constituents.
In the spirit of B. Braun's Vision "To Protect and Improve the People Around the World", the health care provider was able to open five (5) new centers in July alone. The kidney community is growing and so are the demands for the services and products for them. The growth comes with a responsibility and so B. Braun Avitum Philippines will be opening more doors for the patients in need of dialysis treatments in the Luzon region.
For more information and inquiries for slots in all B. Braun centers, you may visit http://www.bbraun-avitum.ph/ and https://www.facebook.com/bbraun.ph.avitum.