iQiyi's suspense thriller High Class describes perfect lives among women in the top 0.1% social strata, and hidden lies and hypocrisies. A lawyer mom (played by Cho Yeo-jeong) enrolls her son to an international school.
High Class director Choi Byeong-gil, and cast members, Cho Yeo-jeong, Kim Ji-soo, Ha Jun, Park Se-jin, and Gong Hyun-joo, attended the recently concluded press event. Cho plays an all-winning lawyer and an upper-class single mom Song Yeo-ul. She had a neat and tidy short haircut for the series. "When I was troubled about how to present the character," Cho said, "stylists suggested a haircut.
The image of Song Yeo-ul immediately popped out in my mind. I have been thinking about getting haircuts for a role, so I really enjoy the new look."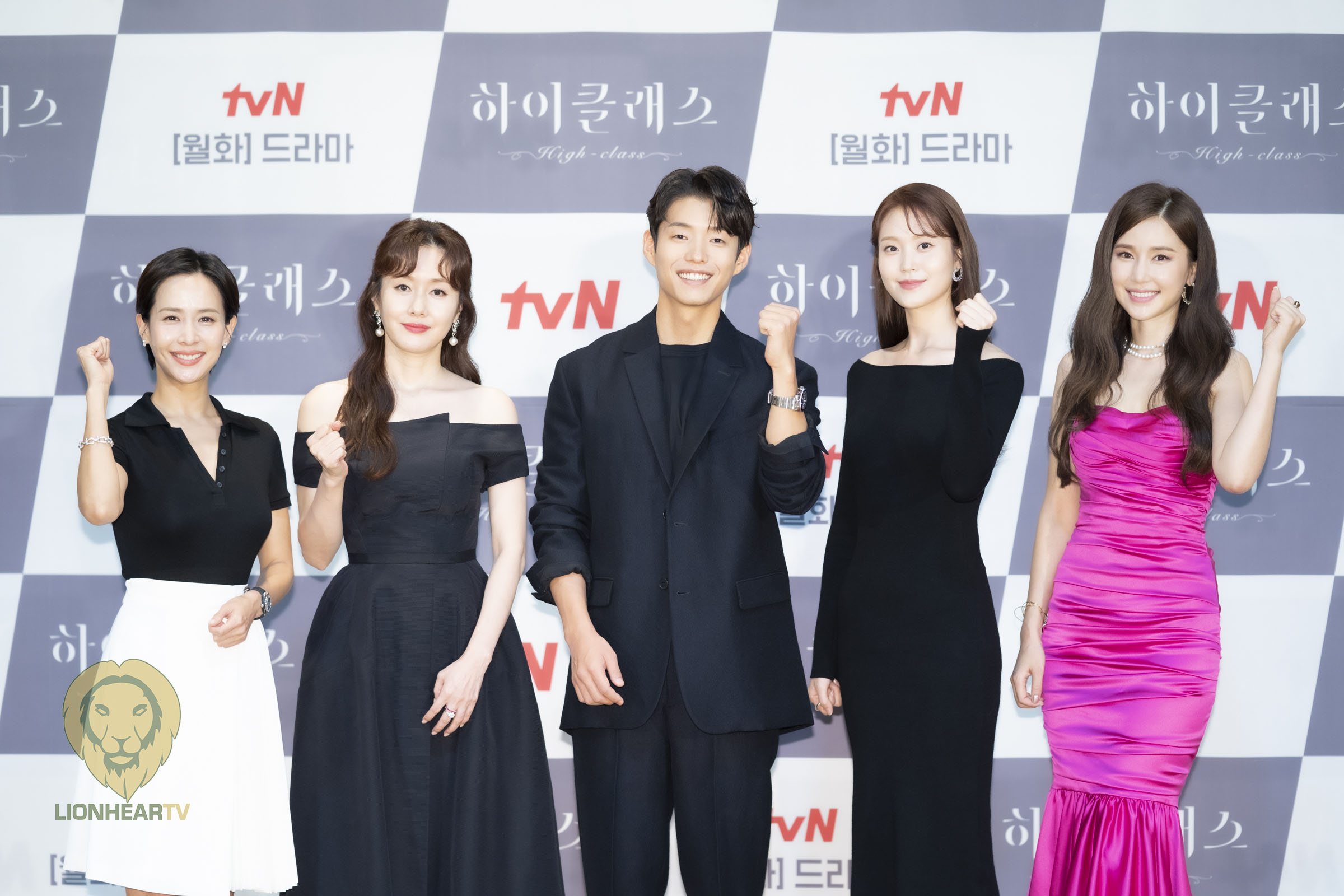 Kim Ji-soo plays Nam Ji-seon, the real power behind the international school. She competes with and confronts Cho Yeo-jeong all the time. Kim described her role "as a villain. She seems to own everything but is hollow and empty inside." She was very excited and happy about finally working with Cho. Cho also recalled confrontation scenes with Kim. "We didn't need to discuss much beforehand," said Cho. "She knew how to lead the process and deliver a great argument scene."
Park Se-jin played a lawyer having a crush on Ju Ji-hoon in Hyena. In this series, she plays Hwang Na-yoon, the J&Y gallery representative and a young mom. Asked about how to portray a mom figure, the 25-year-old Park responded, "It was exciting initially to receive the script, but I was anxious about how to express motherly love on camera." Later she reached her mom for help, and explained the character to her. "I've never talked about scripts with my family. However, I ask mom a lot of questions to know more about Na-yoon the character, and also my mom."
High Class will air on iQiyi app and iQ.com from September 7th, new episodes of the series will be available 12:00 noon every Tuesday and Wednesday.