The latest contract signing event of GMA Network's talent management arm, Artist Center, proves that it is well within its capacity to hold such events with class, poise, and glamour.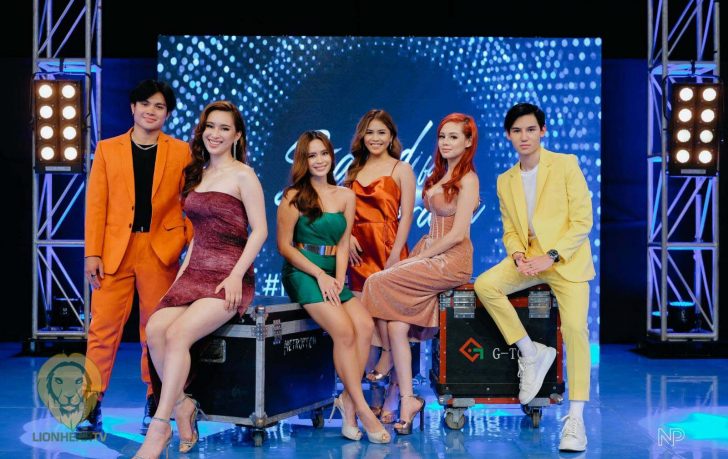 Today, under the guidance of its newest consultant, Johnny Manahan, GMA Network's Artist Center, seems to be all set to challenge ABS-CBN's Star Magic as the country's premier talent management agency.
Manahan is an industry icon and acclaimed star builder who helmed Star Magic's three-decade-long star-building era. "Mr.M" as he is more popularly known, is projected to usher in revolutionary changes to the Kapuso network's stable of homegrown stars.
Mr. M's magic seems to have manifested by the Signed for Stardom event, GMA Artist Center's most grandiose contract signing event. Viewers nationwide as the witnesses to an unfolding of a spectacular show, as the event got televised via the Sunday noontime musical variety show, All-Out-Sundays, on the 5th of September.
Unflattering comments plagued GMA Network's contract signing events. The usual comments on the lack of class and aesthetic glamour as what netizens particularly pointed out. The creased tarpaulins as a backdrop did not escape the probing eyes of the Network's critics. Take the highly-talked-about transfer of Bea Alonzo to GMA Network, for example.
While the gimmicks and promotions leading to the event impressed netizens, the day of signing itself drew some flak.
https://twitter.com/ChakapusoPH/status/1410483052216684550
The nasty comments didn't go away with Signed for Stardom, but a dramatic shift to generally positive reactions got observed. The artists' shots who sealed their new management contract were ravishing. It is a testament to this enormous improvement, with the production set also being a standout that sets this event apart from GMAAC's previous contract signing occasions.
As GMA Artist Center continues its forward momentum to fulfill its vision of discovering and honing world-class talents, these dramatic improvements should only mean a brighter path for the Artist Center and its continuously growing roster of talents. During the event, the homegrowns and newbies, who each hold the potential of becoming a brighter star–were in attendance.
The attendance of GMA Network's top executives also suggested that the media giant's biggest officials are all-out in supporting these talents. Such encouragement from the Kapuso big bosses has never been witnessed before in past events. It only implies that things have changed now.
The overall event was a complete departure from the previous ones. An elaborate program with various performances was carried out, with the contract signing itself capping the whole event. Dubbed as the biggest Kapuso contract signing event, Signed for Stardom will soon be dwarfed by bigger and more extravagant ones. That seems to be the current path of Artist Center, which now has the wisdom and guidance of Mr. M, who has been making superstars for decades. 
In the coming years, or maybe sooner, these new names would be the next Kapuso homegrowns, with some of them set to emerge as their home network's biggest stars.