It's rare for an onscreen tandem to keep its massive popularity for years, yet, there is one that remains strong in their league even after a decade of lording the world of love teams—that is no other than, KathNiel.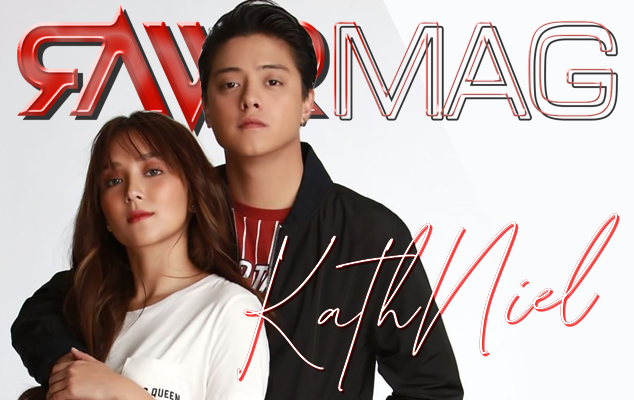 The Pair to Beat.
KathNiel is the love team to beat. With their practically uninterrupted streak of television hits and record-breaking movies. Kathryn Bernardo and Daniel Padilla are the biggest stars of their time. Both box-office mammoths, endorsement giants, and television rating magnets–the two's towering career milestones—both individually and as a reel-and-real couple—are something none of their contemporaries have managed to pull off.
Bernardo and Padilla are the second and third biggest-grossing box office stars, respectively, of the previous decade (2010-2019).
As a team, the tandem starred in films whose estimated combined grosses total to around PhP3 billion in the past 10 years–a figure yet to be outgrossed by any other love team. Both are Phenomenal Box Office Stars titleholders and are among the youngest box-office kings and queens in the local entertainment scene.
Since 2011, KathNiel has starred in eight films, five of which grossed not lower than PhP200 million at the local box office. 
Individually, Bernardo has Hello Love, Goodbye as her top-grossing film. The film, which she starred opposite Kapuso actor Alden Richards, currently holds the distinction of being the highest-grossing Filipino film of all time. It grossed nearly PhP900 million in the box office worldwide.
Padilla, on the other hand, was named twice as a Phenomenal Box Office Star by the Guillermo Mendoza Memorial Scholar Foundation (GMMSF) via their annual Box Office Entertainment Awards. He first earned the distinction in 2017, when he headlined the MMFF top-grosser, Gandarrapido: The Revenger Squad, together with Vice Ganda and Pia Wurtzbach (Miss Universe 2015). He was again awarded the same title the following year, when his film with Bernardo, The Hows of Us became the first film to break the PhP800 million mark at the box office. He is currently one of only three male actors to receive the award, a least twice.
Bernardo, similarly, is the only Filipino actress, to receive the award, twice.
On television, the feats they've been able to accomplish so far, are no less than astonishing. From Princess and I (2012) to La Luna Sanggre (2017), KathNiel soared in TV ratings, even posting some of the rarest TV rating highs in the last 10 years. Got to Believe, for example, was the only drama series to post a rating of more than 30% in 2014, according to AGB Nielsen. 
The 2016 version of Pangako Sa'yo where they starred in the title roles, with Angelica Panganiban, Jodi Sta. Maria, and Ian Veneracion went on to become among that year's most successful TV dramas. It continues to reap success today, as the show has been capturing global audiences in many parts of the world, particularly in Latin America. A Mexican adaptation of the show is reportedly in the works.
A long and highly-anticipated TV comeback is expected to quench the fans' growing thirst in seeing the couple back on the boob tube when their upcoming new series premieres next year. A movie event is also projected to continue KathNiel's record-breaking streak in the local box office.
Despite their lack of TV and movie projects during the pandemic, the two still managed to remain visible on television, online, and across social media platforms.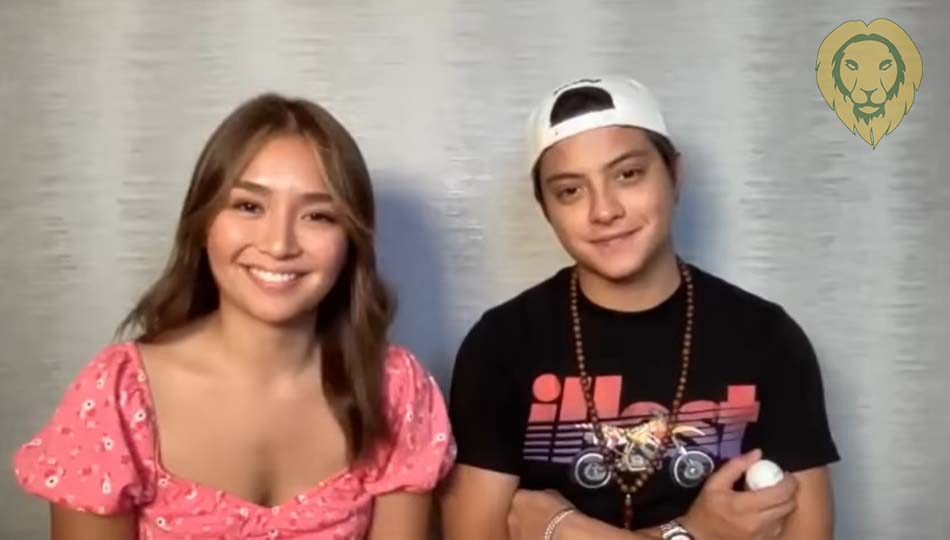 Padilla held his historic virtual concert in October last year. The House Arrest of Us, a Web series starred by the two, was released around the same time last year. On its Netflix debut, the series held the top position among the most-watched Filipino content on the platform, for days.
KathNiel also kept its ties with major brands as they continue to play as major brand ambassadors in the local entertainment scene. In movies, television, endorsements, even music and concerts, KathNiel is an unstoppable force. And this is why up-and-coming team-ups look up to them as inspiration. 
They are the standard, by all accounts.
KathNiel is the standard.
Nobody comes close to Kathniel—at least, for the moment. What we've been hearing is 'Who's gonna be the next 'KathNiel?' and not 'Who's gonna be someone else?'. 
It was probably hard to believe that their tandem at its early stage can replace the phenomenal love teams like the Judy Ann Santos-Piolo Pascual, Marvin Agustin-Jolina Magdangal, or even Jericho Rosales-Kristine Hermosa.
And they just didn't. They became something more.
Of course, Judy Ann Santos and Jolina Magdangal are royalties, in their own right, and they have stayed as such for a far longer time than most in the show business. 
KathNiel tandem is still young. And they have accomplished so much, having conquered the realms of television, movies, music, and live performance, too. They are among the most trusted young brand ambassadors in the country. Who knows what wonders and milestones they are yet to make in the coming years?
Emerging as ABS-CBN's biggest love team, the pair got repeatedly pitted against other pairs–both from rival networks and even their home studio, ABS-CBN. The team-up, however, hurdled the arrival of the rising team-ups and has steadily risen toward becoming not just the most bankable young artists of their generation– they also become the biggest stars in Philippine show business. 
They have become a lingering phenomenon.
KathNiel is a phenomenon.
Many would say KathNiel is no longer at its peak, yet, Bernardo and Padilla remained as important stars, even when much of the entertainment industry was taking a break because of the pandemic. So did KathNiel; for a while. Fans had this sense that the on-and-off-screen couple [completely] left the limelight. But they did not.
They remained visible in TV ads, special engagements, and interviews. They even starred in a music video, which took social media by storm, during its release.
Their Web series also became Netflix's most-watched local content several months after streaming its finale episode on iWantTFC. 
Their phenomenon lingers even in their absence, and that's a mind-blowing spectacle. No other team-up could ever replicate. The tandem's upcoming comeback via a TV series and a movie, looming on the horizon, getting back to their pinnacle is very like an easy task to carry out. This phenomenon is poised to last. KathNiel is forever.
KathNiel is forever.
Like the great iconic loveteams of Guy and Pip, Vilma and Bobot, and Sharon and Gabby, Maricel and William–KathNiel seems to be a phenomenon destined to keep ablaze for many decades to come. 
The first decade is an unprecedented milestone, but love teams of such magnitude and importance are fated to make historic imprints in the local entertainment scene.
Looking back to how it started for KathNiel, one would say that everything feels predetermined to arrive at where KathNiel is currently at, right now. 
Bernardo is even partnered first with another actor, and their team-up massively clicked; but she ended up with Padilla, nevertheless. Both did big projects outside of their love team, and they achieved individual career milestones, too. But they seem to be each other's 'home' to which they can always come back to. 
KathNiel is forever, and that feels to be true beyond their onscreen partnership. It is the magic that their fans have seemingly been holding on to since their tandem's debut on September 4, 2011–the same magic they probably intend to stick with for many more years to come.
Comments