Netizens think that Pinoy Big Brother: Unlimited Big Winner Slater Young looks like the Korean lead actor so as Lovi Poe in the hit Netflix series, Squid Game.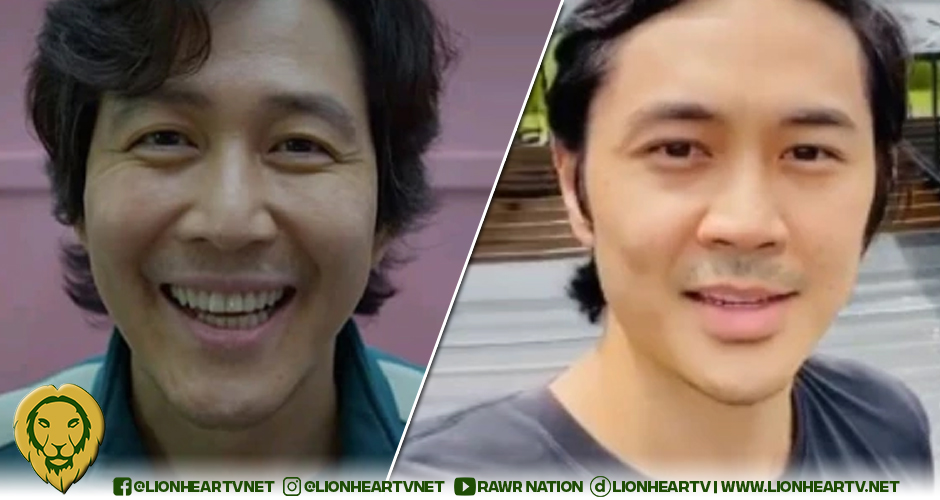 The 2021 Netflix series tells the story of individuals, who joined a survival game to win billions of cash as pot money.
They tagged Young on twitter along with the picture of Lee Jung-Jae saying, "Di mo kami maloloko Slater Young."
Young retweeted this and even quipped that people should watch his new Netflix series.
https://twitter.com/thatguySLATER/status/1440287211891552266?ref_src=twsrc%5Etfw%7Ctwcamp%5Etweetembed%7Ctwterm%5E1440287211891552266%7Ctwgr%5E%7Ctwcon%5Es1_&ref_url=https%3A%2F%2Fpush.abs-cbn.com%2F2021%2F9%2F22%2Ffresh-scoops%2Fnetizens-think-squid-game-lead-star-lee-jung-jae-195885
"Guys, watch nyo naman my new series on Netflix," said the Cebuano PBB Big Winner.
https://twitter.com/pjminieluvz/status/1440637548477366276
didnt know slater young's one of the casts #squidgame pic.twitter.com/xC8clWxnpe

— cat thief (@_jainlauren_) September 21, 2021
I'm so distracted by Gi-Hun from Squid Game. He looks like Slater Young HAHAHUHUHU weeeeelp

— YourResidentFangirl (@yrf_tv) September 21, 2021
tagal ko inisip kung sino kamukha ni lee jung jae!!!! si slater young!!!! omg huhu

— yen | inactive era (@knsaves) September 22, 2021
Gi Hun Cruz Estrada-Young..

Gi hun from squid game reminds me of the Philippine Actors Sir Tirso Cruz III, John Estrada and Slater Young no? @thatguySLATER#SquidGame pic.twitter.com/jH7y7tOx0h

— J U B Z (@heyDYUBZ) September 20, 2021
Apart from Young, netizens also claimed that newly transferred Kapamilya actress Lovi Poe reminds of someone from the Squid Game series.
Rather than a Korean artist–netizens said that Poe has the similarities of the giant scary doll, as one of the key figures in the series.
The doll would signal players to stop and go during the Red Light, Green Light game in the first episode.
Poe found the resemblance to be funny as she retweeted a netizen's post and managed to write, "HAHAHA."
HAHAHA https://t.co/eXt02LTt2n

— Lovi Poe (@LoviPoe) September 20, 2021
The photo showed Poe with the huge scary dolls wearing the same outfit in the same style and color.
ABS-CBN officially welcomed Lovi Poe in the network on September 15. She was previously with the GMA Network for about 15 years.
The hit Netflix series Squid Game features the story of hundreds of desperate, cash-strapped participants competing for an enormous cash prize.
They compete by playing children's games. It was too late to realize that losing the game means losing their lives.