PANTHEPACK, the super music group that features Jackson Wang, Karencici, ICE and J.Sheon, officially releases the audio of their latest single "BUZZ." From their upcoming debut project, the track comes on the heels of PANTHEPACK's announcement of its members earlier this week.
It also follows the successful releases of "DNA" and "Transmit," both of which received critical acclaim from around the world and high praises from fans online. For "BUZZ," PANTHEPACK fuses each member's unique style, creating a refreshing sound that showcases the revolutionary, youthful and daring spirits of the four Chinese artists.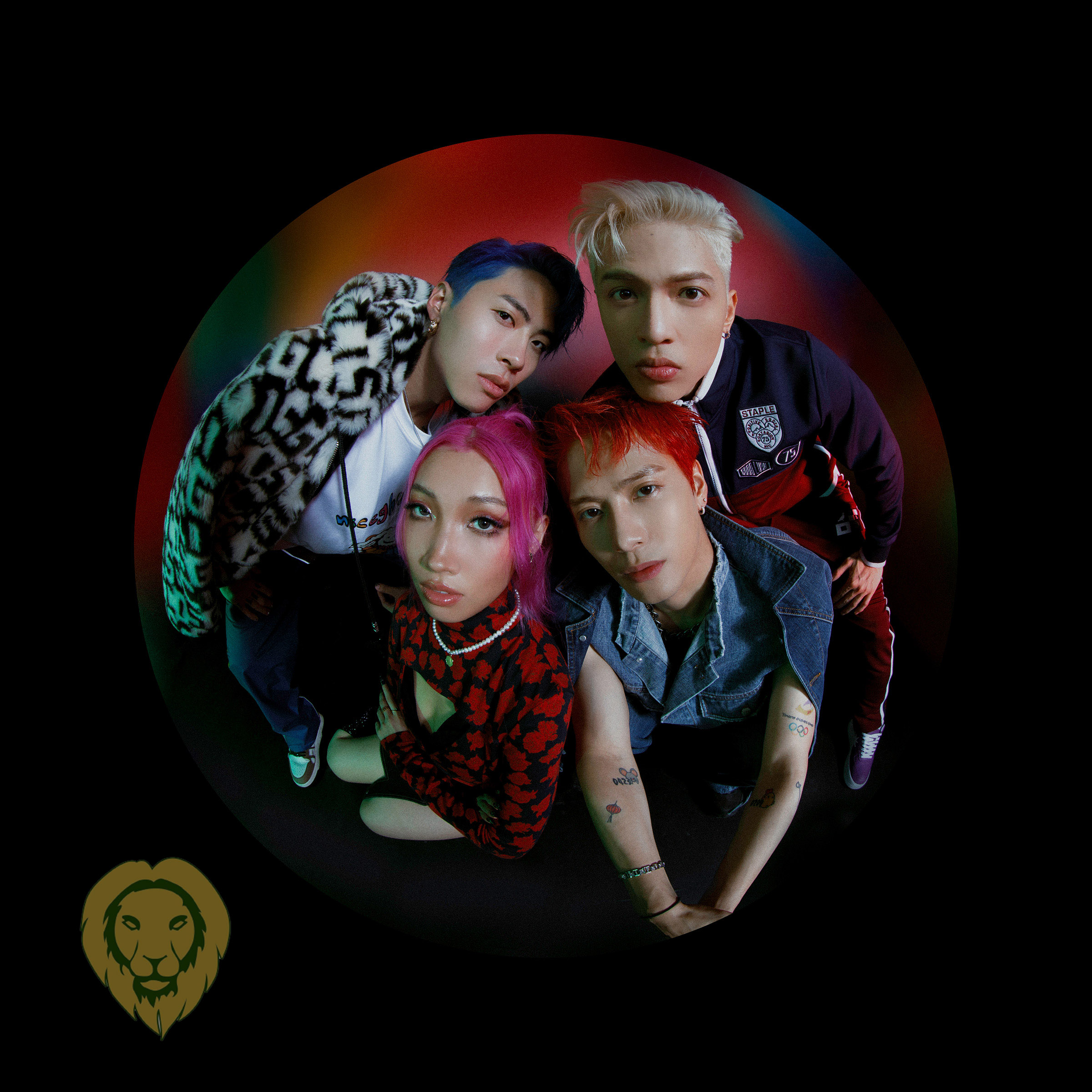 Ever since PANTHEPACK publicly launched in April, the question "Who is PANTHEPACK?" has been a hot topic of discussion. Their name, translated to "The Panda Group" in Chinese, became synonymous with "world's most mysterious music group," fuelled by curious fans. Their momentum continues to grow after the performance of "DNA" live in the Season 2 finals of the "Sisters Who Make Waves" variety TV show. In June, Jackson took the stage with ICE to perform "Transmit" at the 2021 Baidu Gala and once again received enthusiastic praise
On Wednesday, August 25th, PANTHEPACK officially revealed the members' identities and immediately followed up with the news of their official debut single "BUZZ." The combination of Jackson's signature raspy vocals with J.Sheon's laid back voice, Karencici's alluring vocals and ICE's dynamic rap is a perfect fit. The track captures the four artists' passionate spirits and their unique attitude of 'young,' 'chill,' and ''whatever,' all of which have become the distinct characteristics of "BUZZ."
At the forefront of cutting-edge trends, PANTHEPACK is committed to combining youth culture with an array of music styles to push forward new boundaries. All while also highlighting China's current music
culture. They are committed to integrating Chinese influences into global sounds to create a refreshingly new experience for the international music market. "BUZZ" will be available for streaming on all platforms globally on September 1st, 12PM (GMT+8). Stay tuned for more from PANTHEPACK.
Comments