Marry Me Marry You has officially aired its pilot episode taking over the timeslot of Init Sa Magdamag at 9:25 pm.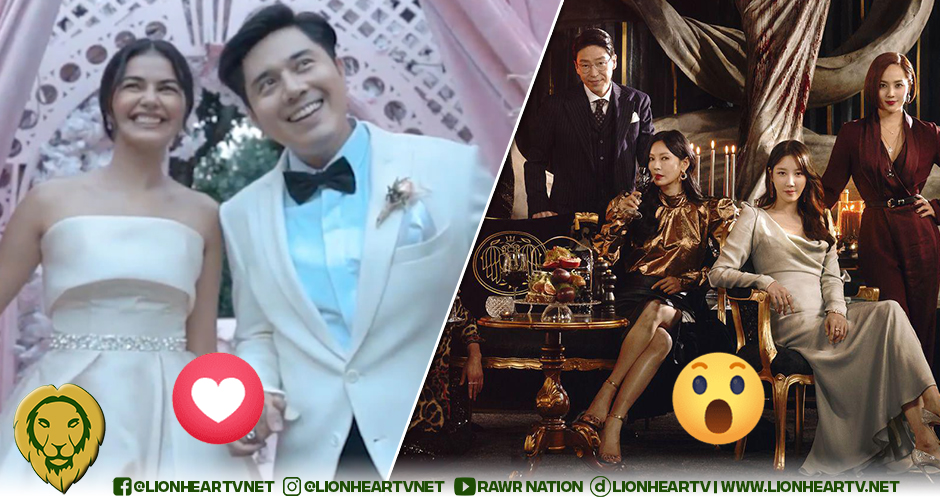 The new Kapamilya romantic comedy teleserye faces GMA Network's Penthouse 2.
What should Pinoy viewers expect to see with these equally compelling TV shows?
First off, Marry Me, Marry You takes on the typical romantic comedy route with a heartwarming side plot of found family. The teleserye stars Janine Gutierrez and Paulo Avelino with the new Kapamilya Sunshine Dizon, together with Cherry Pie Picache and Vina Morales.
The show evokes the feel-good vibes of beloved Kapamilya teleseryes such as On the Wings of Love and Be Careful with My Heart.
Aside from the standard stamp of Kapamilya RomComs, the teleserye also highlights a Korean Drama feel to it with its cinematography, costume design, and overall narrative.
On the other hand, GMA Telebabad takes on the route of thought-provoking series with the Korean Drama Penthouse Season 2. 
The Korean drama depicts the struggles of women within the cutthroat industry of real estate within the Hera Palace. The series highlights twist after twists of over-the-top dramatic scenes with the right combination of Korean cinematography and compelling storytelling.
While the series does have a revenge fantasy genre written all over it, it also shows heart through an overarching storyline of mothers protecting their children.
These teleseryes are taking on completely different paths in providing content: one is going for a feel-good rom-com and the other over-the-top drama. 
Which of the two series will dominate the primetime spot?