Viewers of the iWantTFC Web series, Click, Like, and Share are in for a rollercoaster ride with the arrival of dark and thrilling new episodes.
iWantTFC | Dreamscape Entertainment
Actors: Maymay Entrata, Michelle Vito, Renz Aguilar
Genre: Youth, Drama, Suspense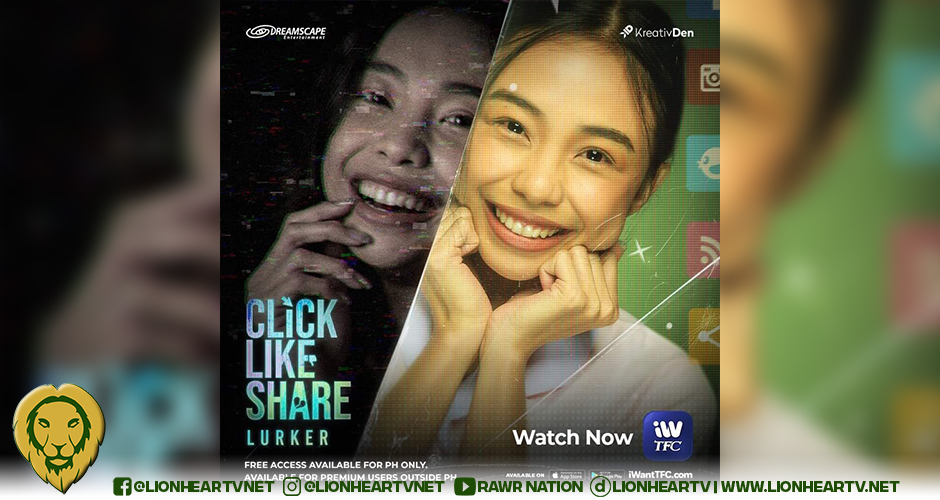 Premise: A hardworking waitress takes her revenge on a social media influencer who berated her, by posing as her bestfriend, only to suffer the dire consequences.
Watch it on: iWantTFC, A2Z, Kapamilya Channel
Why You Should See It:
The second season of iWantTFC's mini-anthology expands its universe as it touches more social media-related topics, that young audiences of today could very likely relate with.
In the maiden episode of this new batch of fresh offerings, the danger of oversharing in social media is explored. Maymay Entrata plays Beng, a dedicated cafe worker who is often embarrassed at work by social media star, Trish, played by the beautiful actress, Michelle Vito. 
One day, Beng decides that the harassment and belittling must stop. She starts following Trish's social media accounts, to the extent that she would know the influencer's every whereabouts.
With her very public lifestyle and frequent oversharing online, Trish has practically made her life an open book, and an affair anyone could easily follow. 
Vowing to get her revenge at any cost, Beng easily finds her way into Trish's home, where only she and her 'yaya' live. Posing as Trish's best friend, the jealous pretender infiltrates her biggest nemesis' stronghold.
The message of this episode is very clear: never broadcast all the details of your everyday life on social media. 
Had Trish realized it sooner, she would not have practically invited Beng into her life and given her an upper hand to stage her planned retaliation.
The episode also shares a thing or two about how we should treat ordinary workers and every person, in general, as that may bring bad luck or danger, later on. Beng's posing as Trish's friend to steal some of her stuff, and eventually pull off her revenge, tells something about how we should properly respond to negative behaviors. You don't fight fire with fire, and anything wrong could never be corrected by another wrongdoing.
Entrata takes on her role very effectively. As fans are more used to seeing her teenybopper and comic roles, Beng is a pleasant surprise, having showcased the young Kapamilya actress' versatility.
Click, Like, and Share stream new episodes on iWantTFC every Saturday, before having a TV premiere on Kapamilya Channel and A2Z every Sunday, 8:30 PM. Watch the official teaser below: