INDIE rock band Sud celebrates their 10th year in the music circuit with the debut of a new album, their full-length release in almost five years. Titled Dumaloy, the record finds the band in fine form sharing another compilation of their signature indie rock-jazz fusion, and picking right up after the release of "Baliw."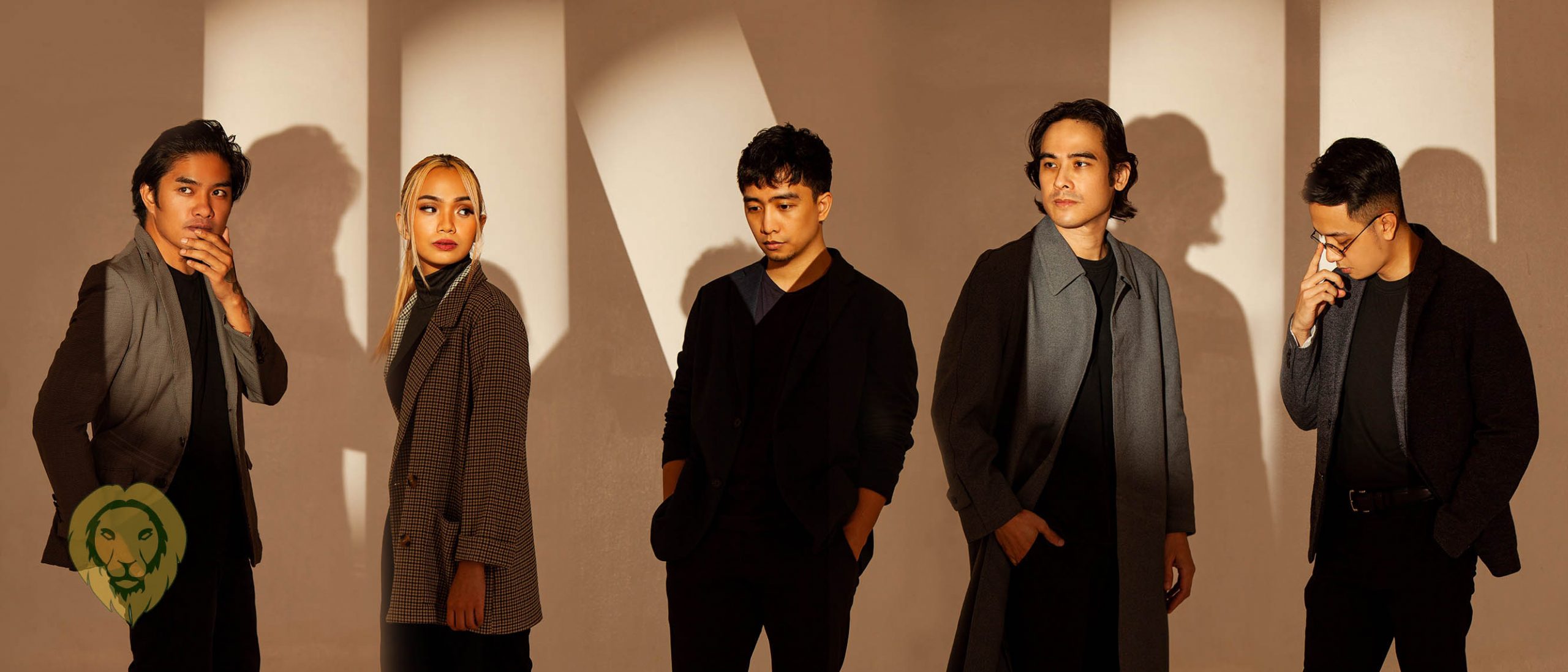 According to frontman Sud Ballecer, they started working on Dumaloy after writing their single "Baliw." "Around 2019 yon tapos we decided to conceptualize the theme for the album na rin. 'Ginhawa' was written during the first lockdown due to Covid. We had a lot of free time for songwriting dahil walang gigs masyado so mas focused kami on composing," Sud shares. When asked if there were things that they've done in their past releases that they tried to veer away from, Sud says, "Nothing out of the ordinary. Nag stick kami sa songwriting style namin but we tried a different approach when it came to the arrangement of the songs. It was more of a collab with our producer, Roll Martinez." "Yung process songwriting ng band before was kinda slow, siguro na outgrow na namin yung phase na yon and mas better yung process ngayon with Roll's help din," Raisa Racelis, Sud's bassist, adds.
Looking back on their decade-long career, Sud reflected on their previous songs. "Everything was raw. We didn't care much about our genre. Nagsusulat lang kami about things na gusto namin without thinking of themes, etc. Mas energetic kami back then but ganon naman ata pag bata pa. We matured a lot. Songwriting-wise, we explored different topics and genres. 'Yung expectations naman namin never really changed since we started. We just wanna play and write songs na galing sa experiences namin. If people enjoyed our songs, it's a bonus for us. We kept our songwriting sincere simula nung una hanggang ngayon," he says.
"I think our musical development will always be tied to our individual growth and maturity," saxophonist Caloy dela Fuente adds, talking about the band's development. "It's a never-ending process that has proven to be quite good for us, especially the main songwriters. There's a deep sense of accomplishment when you realize how much vulnerability and sincerity is in the music you are creating after you've learned to live a little."
If there's a turning point for the band, Caloy thinks that the song he felt has changed the most over the years is "Headlights." "Personally, the song that best represents that turning point would be 'Headlights.' When we first released that single, we were in a place of transition and uncertainty. But that single changed us. The arrangement may not have changed much since the earlier demos but surely the emotional representation of that song has changed through the years thus affecting the way it is presented live. After this pandemic is over and done with, we might see a lot of re arranging happening though only because the time has given a fresh look at the old material," he says.
Sud has managed to defy the odds of a national lockdown, and released an album worthy of their influence. There's a big change in the music industry since the pandemic hit, but when asked about how they've experienced that as an artist finishing an album, Sud shares, "We made a lot of online meetings. We found BandLab din which is an app where we can make demos remotely. Weird and awkward yung mga first few tries namin doing things online but eventually nasanay din kami."
On how they find comfort and motivation as musicians during this trying period, Sud expresses, "Spending time with our families and loved ones definitely helped us during this pandemic. We were struggling at first kung paano matutuloy ang songwriting and recording while everything was falling apart due to the pandemic. Luckily, we found different platforms to promote and interact with our listeners. Discord servers, Instagram live, BandLab, Zoom meetings, etc., We really miss playing live but we have to adjust and make sure our music can be heard safely through online performances."
Sud's sophomore album Dumaloy is now available on Spotify and other digital music platforms. For the latest updates on your favorite musicians, follow Warner Music Philippines on their social media pages.
Comments