Winning and rising above all odds, four Filipino athletes spark hope and pride during these most challenging times through their phenomenal and historic triumphs. This Sunday (Sept. 12), The Atom Araullo Specials presents "Team Pilipinas" that features the stories of these Filipino athletes who ended the Philippines' near century-long quest for Olympic multiple medals.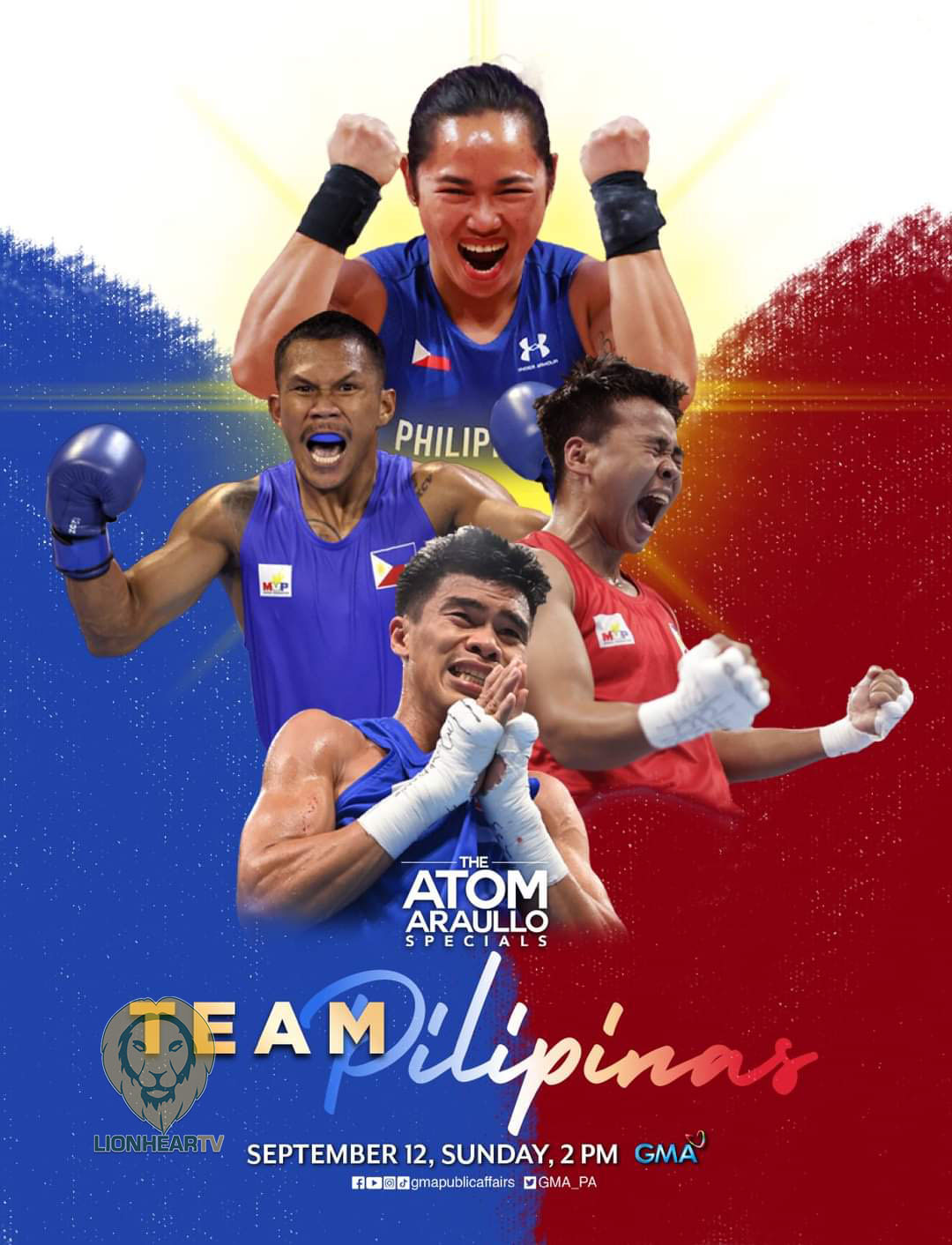 Aside from bringing home its first-ever gold medal, the Philippines also finished as the top performing Southeast Asian nation in the 2020 Tokyo Olympics following its biggest medal haul in the history of the games.
Hidilyn Diaz made Olympic history as the Philippines' first gold medalist, winning in the women's weightlifting competition. Boxers Nesthy Petecio bagged the women's featherweight silver, Carlo Paalam captured the men's flyweight silver, while Eumir Marcial won a bronze in the men's middleweight class.
Before their victories, the four Olympic medalists started from small beginnings. At an early age, Hidilyn experienced selling vegetables and fish with her father. Later, she focused on weightlifting and became part of the national team. At 17, Hidilyn became the youngest and the first female weightlifter of the Philippines in the 2008 Summer Olympics.
Meanwhile as a kid, Carlo used to scavenge garbage and metal scraps which he would sell to help earn money for his family in Cagayan de Oro City. Carlo started boxing at the age of seven. He would join amateur boxing competition in CDeO and would earn only P100 to P200 per bout. It was in 2009 when he was discovered by the CDeO Boxing Training program.
Nesthy's father who was an amateur boxer in Davao, began training her at the age of seven. She chose boxing as a sport to help the family earn extra income and to avail a sports scholarship. Nesthy entered her first competition in 2007 after she was recruited by the Amateur Boxing Association of the Philippines-Calinan boxing team.
Like Nesthy, Eumir Marcial also started boxing at the age of seven. His father was instrumental in getting him into the sport because he was the head coach of the Zamboanga City boxing team then. At the age of 16, he won the International Boxing Association Junior World Championship.
Catch these four athletes' stories in "Team Pilipinas" on The Atom Araullo Specials this Sunday at 2 pm on GMA Network.
Kapuso abroad can catch it via GMA Pinoy TV. For more updates on GMA Network, visit www.gmanetwork.com.
Comments