Pinoy all-female singing group 4th Impact revealed behind the scene details about their collaboration with SB19.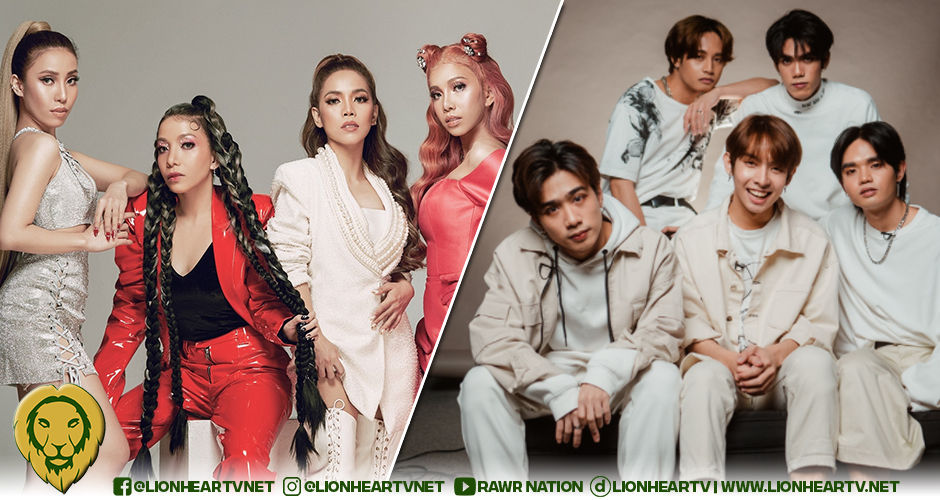 During the media conference for the Pop orchestra concert, Forte on October 7, 4th Impact expressed their gratitude for ShowBT and SB19 for their welcome into the media company.
"First of all, we wanted to thank ShowBT for welcoming us. And also to SB19 na idols namin."
4th Impact also revealed they joined ShowBT Philippines, the same company that trained SB19.
After that, 4th Impact member Mylene revealed that they have always wanted to collaborate with SB19.
"First of all we wanted to do collaboration with SB19 of course, the king of PPop. And of course, marami pa po, marami pa po kaming gustong maka-collab."
4th Impact Almira said their group is looking forward to doing a song with the PPop group during their upcoming concert.
"We are looking forward to doing a song with the PPop King. And working with them is very– it gives different entirely kasi po you know it's a pressure in the same way kasi they're PPop kings na."
She added that SB19 inspired their group to perform better during their rehearsals.
"They're very humble and they're very nice, and cute kaya nakakainspire po to perform. Parang mas ginalingan pa namin, mas nainpisre kami when we are with them."
Mylene also noted that they had to level up with their performance for the upcoming concert.
"Nakakakaba po actually eh. Parang ang taas po ng expectations so we have to level-up din talaga kasi SB19 na 'to eh."
4th Impact gained popularity during their stint in X Factor UK in 2015, where they reached the live show performances of the competition.
4th Impact will perform with SB19 in the pop orchestra concert titled Forte on October 17.
Joining the PPop groups are soloists Nicole Pugeda and Isaac Iglesias, the Battig Chamber Orchestra, and SSC Chamber Choir join the Pop groups in the concert event. 
Sr. Baptista Battig Music Foundation hosts the Forte Pop orchestra concert for the benefit of their scholars. As for the ticket, they're available through KTX.PH and fortetheconcert.com