ABS-CBN puts a twist on who will get special roles in "MMK" episodes as part of the 30th-anniversary celebration of the country's longest-running drama anthology as it gives the public the power to choose by voting for their favorite artists via Facebook or KTX.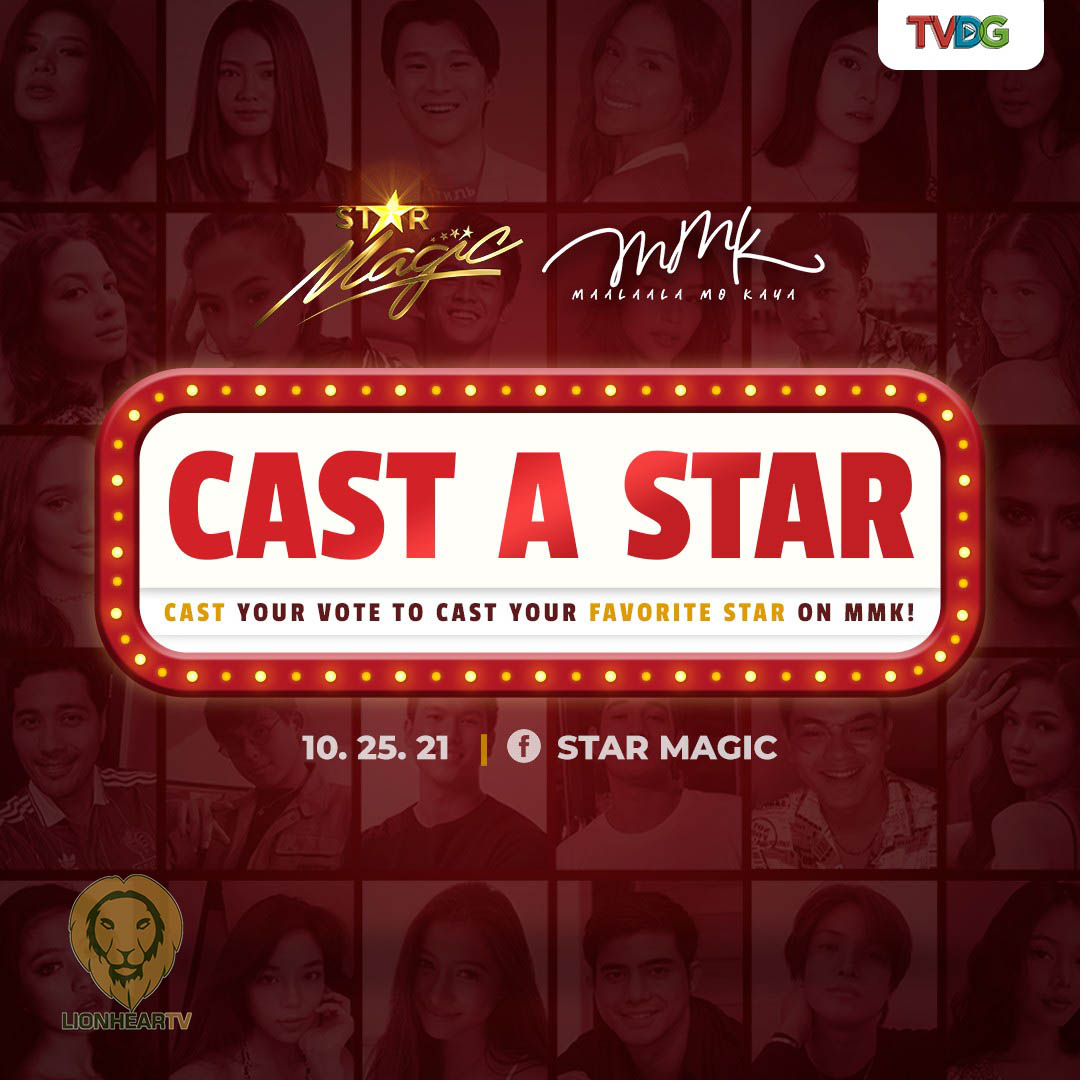 Dubbed as "Cast A Star," 50 Star Magic artists will be showcasing their raw and natural talent by performing one-act narratives on video, which will be posted on Star Magic's Facebook.
ABS-CBN TV production head and concurrent Star Magic head Laurenti Dyogi calls it a good partnership between "MMK" and Star Magic, which are both marking major milestones.
"MMK is a tentpole and flagship program of ABS-CBN that is celebrating its 30th year this 2021. In the same manner, Star Magic is also celebrating its 30th year come 2022.," said Laurenti in a video posted on Star Magic's Facebook Page.
Six weekly batches of monologue videos featuring Star Magic artists will be posted. Each week, the top two Star Magic artists with the most number of vote points will move on to the final round of the competition.
In the final round, the top 12 artists will perform another set of monologues. The combined scores from netizens and judges will determine who will join in the upcoming episodes of MMK.
Watch out for the announcement of the first batch of Star Magic artists this Saturday (Oct.23) on Star Magic's YouTube channel and Facebook page.
Comments