President Rodrigo Duterte has a history of misogynistic behavior wherein he often belittles women, makes rape jokes, calls women unfit to lead.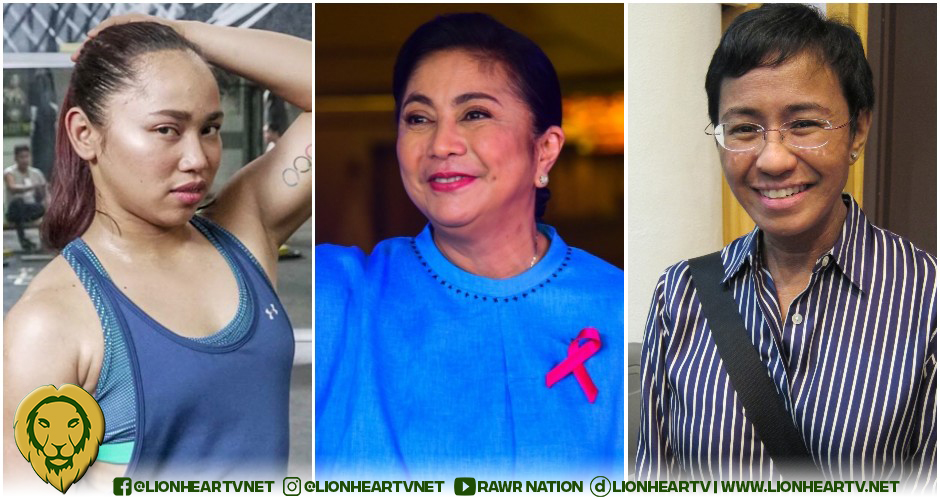 His behavior created an environment that puts women down in a society driven by macho-fascism.
However, despite this impediment, women of the Philippines continue to fight, show their true potential, and bring honor and excellence to the country. 
First off, we have the Filipino Olympic medalist, Hidilyn Diaz, who recently made history by becoming the first Pinoy to bag that sweet, elusive gold medal in the 2020 Tokyo Olympics. She's also an Olympic weightlifting record holder for the women's 55 kg category. Before her monumental win in the Olympics, she became a target of red-tagging under Pres. Duterte's administration.
Another woman who recently brought honor to the country is the Journalist Maria Ressa. She recently received the Nobel Peace Price award alongside Russian Journalist Dmitry Muratov. Ressa is the first Filipino to receive the prestigious honor. 
According to the awarding body, they gave Ressa and Muratov the coveted award "for their efforts to safeguard freedom of expression, which is a precondition for democracy and lasting peace." Ressa has been the target of attacks for her and her organization's critical coverage of President Duterte's administration.
Another woman standing her ground is Vice President Leni Robredo. She recently filed her certificate for candidacy to run for President, and several groups have expressed their support to Robredo in the 2022 elections. She experienced several disinformation campaigns and attacks throughout Pres. Duterte's term.
Women all over the country have been making history with sheer excellence, fearlessness, and competence.
Pinoys also have the Filipina boxer Nesthy Petecio who won the Silver medal for the inaugural women's featherweight event at the Tokyo Olympics 2020.
There's also the singer, Jona, who made history by becoming the headline act at the country's first YouTube Music Night.
KZ Tandingan sang the first-ever Filipino Disney song, 'Gabay' for Raya, the Last Dragon.
There's also Margielyn Didal, who received the title Asia Skater of the Year for 2021. 
This year, 2021, is undeniable proof that Filipinas are more than capable of leading a country and making history.
Comments