Gallo and Caraan delight in this romance-fantasy feature that delivers both the 'kilig' and laughter.
VIVA FILMS
Actors: Aubrey Caraan, Marco Gallo, Lassy Marquez, MC Calaquian, Chad Kinis,Teresa Loyzaga, Gina Pareño, Johnny Revilla
Genre: Romance, Drama, Fantasy
Premise: A barrio lass agrees to be the subject of a man's research about aswangs. He falls for her but hides his feelings knowing that she's an aswang. (Vivamax)
Director: Darryl Yap
Running Time: 98 minutes
Watch it on: Vivamax app, web.vivamax.net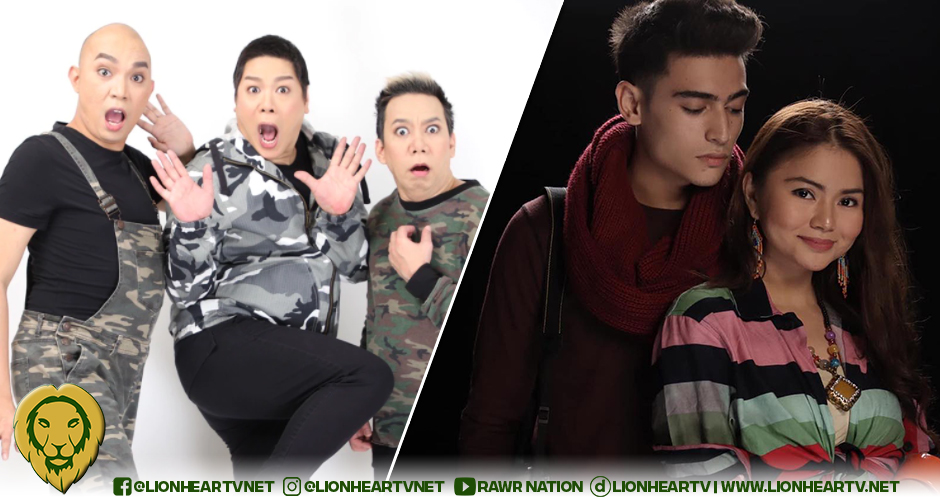 Why You Should See It:
Fantasy, comedy, and romance are served in delightful proportions in this new Vivamax feature, which also marks controversial young director Darryl Yap's 10th feature film. Ang Manananggal na Nahahati Ang Puso surely has flaws to discourage viewers, but it also has charming and heartwarming qualities to invite attention.
In the film, college student Giuseppe (Marco Gallo) arrived at a remote barrio in Siquijor to conduct his thesis study about aswangs. He meets the eccentric local lass, Giniper (Aubrey Caraan) who offers her help in his research. Giuseppe and Giniper embark on a colorful adventure, with the former not knowing the secrets and mysteries that shroud the place he visited.
The enchanting beauty of Siquijor is captured in its most flattering angles in this film. That naturally works as a perfect backdrop for a full-fledged romantic film. Still, even though this film isn't strictly one, the picturesque landscapes of the island province somewhat give Ang Manananggal na Nahahati ang Puso, a commendable edge. Moreover, performances from its main supports, Chad Kinis, Lassy Marquez, MC Calaquian—collectively known as 'Beks Battalion'—provide strong comic appeal.
That said, the most outstanding stars of the film are Gallo and Caraan, themselves, who both delivered palpable chemistry, albeit their characters' individual flaws. Marco's potential here is arguably more showcased than his most recent outings, and he exhibits easily observable acting chops despite his struggle to deliver his Tagalog lines—which is excusable in this case, as his character itself is not purely Filipino.
This film must be Aubrey Caraan's breakout role, and she definitely makes the best of it. That is not to say Giniper is perfectly portrayed, but her beauty as a character compensates more than enough for what she lacks. Regardless of these good points, however, Ang Manananggal na Nahahati ang Puso is not devoid of persistent flaws. The plot has sporadic loopholes, and the film's strong points, including its setting and actors, are not fully utilized.
That said, Ang Manananggal na Nahahati Ang Puso remains a generally-entertaining film. Some work must have been employed to its conclusion to make it less forced and rushed, but that could be easily shrugged off by those who are mostly after just good entertainment. And this film is beyond good, making it another hit for Darryl Yap, who has been earning good and bad reviews for his streak of Vivamax films since the onset of the pandemic. Unlike his recent works, this feature lacks the usual taboo or controversial themes. There is better attention paid to the story development, and execution is a bit better, too.
5- Excellent
4 – Very Good
3 – Good
2 – Tolerable
1 – Terrible
Ang Manananggal na Nahahati ang Puso now streams on Vivamax. Watch the official full trailer, below: