On September 29, PDP-Laban member and Ormoc Mayor Richard Gomez shared his plans of bringing back ABS-CBN if he wins a House seat.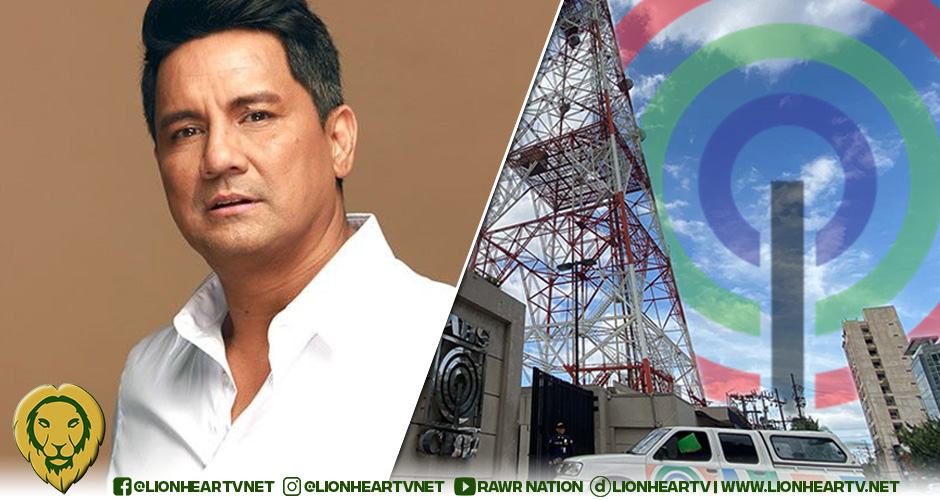 During his interview with Kat Domingo of ABS-CBN, Gomez outright said he would help bring back the Kapamilya Network if he became a congressman.
"If the good Lord will bless me with the chance of winning in Congress, I'd like to work on bringing back ABS-CBN." 
He also pointed out about him being a long-time employee of the network.
"I was a long-time employee of ABS-CBN. I worked in ABS for 18 years."
Gomez also clarified that despite having party-list members with different plans, he aims to represent the interest of the people and the nation in working to bring back ABS-CBN.
"In Congress, kanya-kanyang utak 'yan. As a representative, you represent yourself and your people. So you stand there not as an individual. But you stand there for what is [good for your people. Especially if it's a national issue, you will always go for what is good for the whole nation."
He then honored ABS-CBN by recalling how much the network helped in his career as an actor.
"I am not Richard Gomez now without ABS-CBN."
As for his other plans, Gomez also aims to amend current libel laws once he gets a house seat. 
"The Freedom of speech and press should be very strong but at the same time, dapat hindi ito makakasira or ginagamit na tool pangsira sa tao."
PDP-Laban member and Ormoc Mayor @1richardgomez1 says should he win a House seat, he will "help bring back ABS-CBN", cites 18-year stay in the network.

"I am not Richard Gomez now if not for ABS-CBN." pic.twitter.com/NMRdRk13lD

— Kat Domingo (@_katrinadomingo) September 29, 2021
Gomez worked in ABS-CBN from 1987 to 1998 with the iconic sitcom Palibhasa Lalake. He also joined ASAP from 1998 to 2002 and from 2011 to 2016. He also worked in Kapamilya teleseryes such as 100 Days to Heaven and My Binondo Girl.
As for ABS-CBN, Congress denied its franchise in 2020 based on the accusations of tax evasion, poor labor practices, and violations against its original franchise. However, multiple departments already vouched for the network, clarifying that ABS-CBN didn't violate or commit any of the allegations thrown against them. Sadly, the network remains without a franchise to this date.