Since its debut in 2015, FPJ's Ang Probinsyano got pitted against 20 different GMA network shows.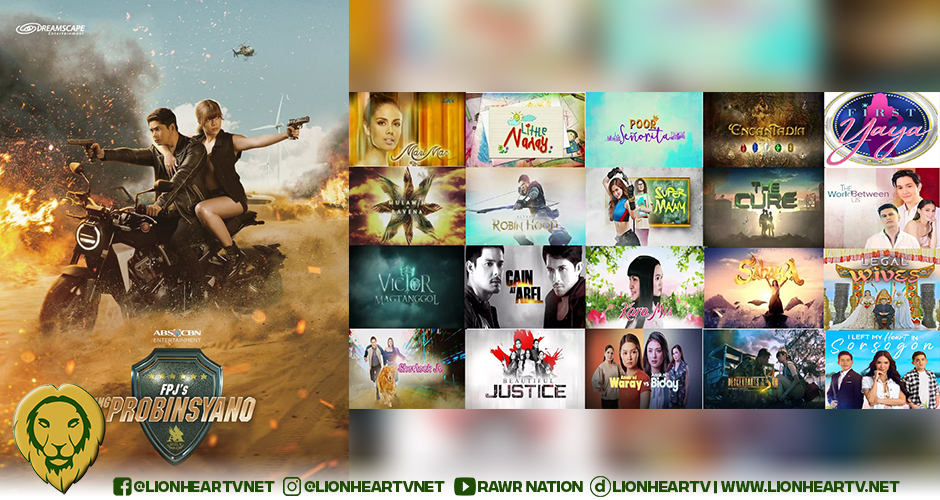 FPJ's Ang Probinsyano is truly the pambansang teleserye. The now six-year-old action-drama primetime series continues its domination online and remains among the most-watched TV programs in the country, despite its limited free TV reach. According to rating provider Kantar Media, FPJ's Ang Probinsyano never lost a single episode in the rating game.
With its shift to Kapamilya Online Live on YouTube, the Coco Martin-starrer temporarily suffered a loss in viewership. Its return to free television via ABS-CBN's block-time agreements with TV5 and A2Z Channel 11 has since allowed the series to recover some of its audiences.
Online, the show's continuing popularity is evident, as Cardo Dalisay still reigns supreme, as reflected by FPJ's Ang Probinsyano's record-breaking concurrent live viewership.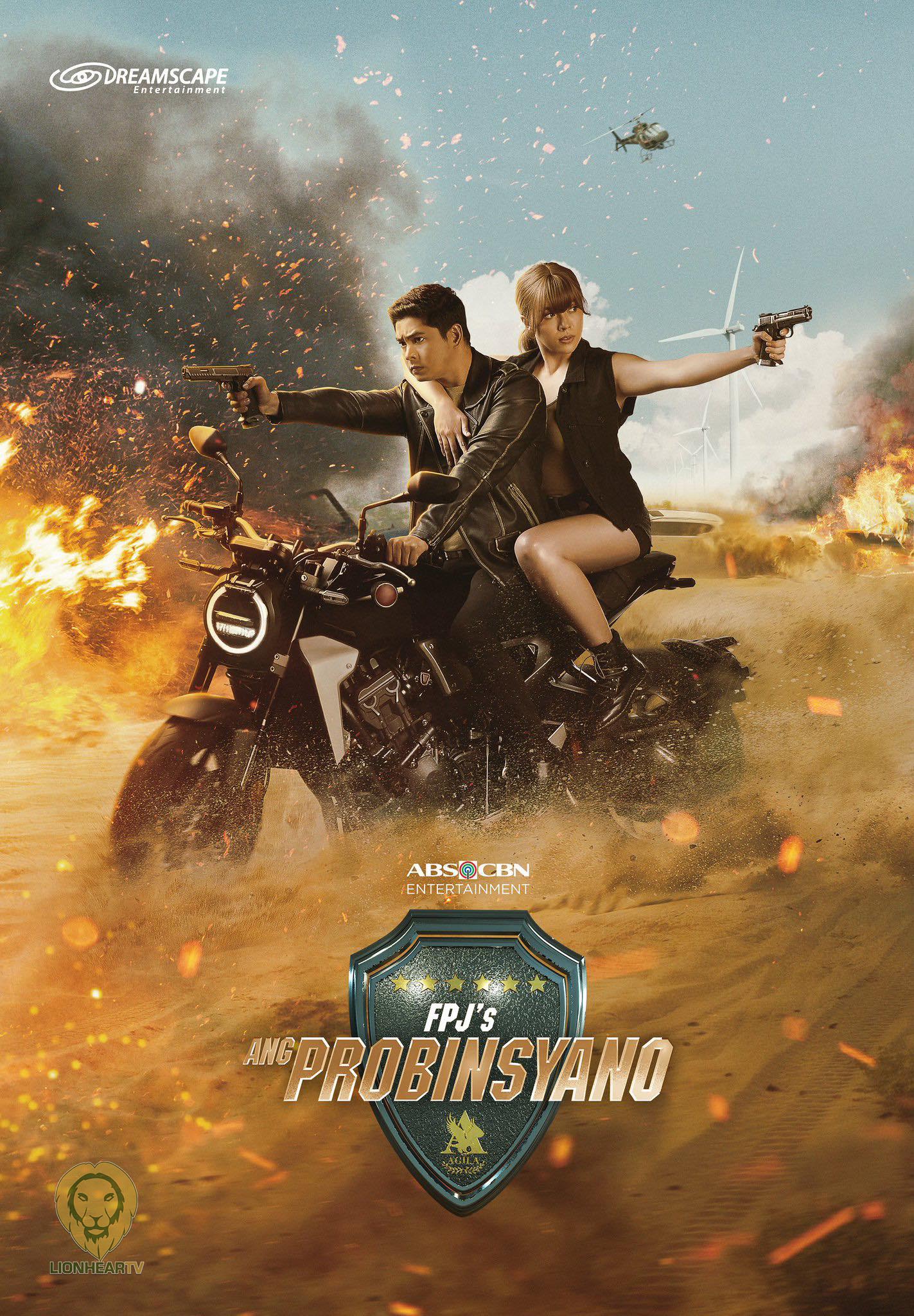 FPJ's Ang Probinsyano has outlived 15 Kapuso shows before ABS-CBN was forced to shut down in 2020. It has since pitted with five more shows.
Marimar.
Starring Megan Young in the title role, the 2015 adaptation is GMA network's second take on the classic Mexicanovela, which catapulted Thalia to global fame. 
The show first went against FPJ's Ang Probinsyano on the Kapamilya show's September 28, 2015 debut. Failing to topple the Coco Martin-starrer in the rating game, Marimar switched timeslots with Little Nanay—another Kapuso show airing on a later timeslot—on January 11, 2016.
Little Nanay.
Kris Bernal played the title role in Little Nanay along with the one and only Superstar Nora Aunor. 
The program switched timeslots with Megan Young-starrer, Marimar on January 11, 2016. The show, like its predecessor, was no match to Cardo Dalisay's charms, as the ABS-CBN action-drama kept its lead until Little Nanay's last episode on March 23, 2016.
Poor Señorita.
One can say the Regine Velasquez-Alcasid-starrer in a romcom was aptly titled, as it fared poorly in the rating game. 
The show went against FPJ's Ang Probinsyano from March 28 to July 15, 2016, and it never won a single match.
Encantadia.
The 2016 reboot of the 2005 hit tele-fantasya remains FPJ's Ang Probinsyano's most challenging rival show, to date. 
That said, the Sanggres' powers ultimately proved to be futile against the mortal, Cardo Dalisay, when the Kapuso show concluded its nine-month run and also a nine-month battle with FPJ's Ang Probinsyano on May 19, 2017. 
The Kapuso program is also the longest-running Kapuso show to challenge the Kapamilya show's supremacy.
Mulawin vs Ravena.
The second fantasy-themed series to get pitted against FPJ's Ang Probinsyano performed even more weakly than its predecessor. The less than three-month attempt to topple the-then already two-year-old Coco Martin-led action-drama was a complete failure.
Alyas Robinhood.
It was a battle of primetime kings when Alyas Robinhood went against FPJ's Ang Probinsyano on August 14, 2017. Like its predecessors, however, the Arrow-inspired Kapuso series was also short-lived, as it never generated a single win (in TV ratings) for the Network. 
The bow-and-arrow-wielding vigilante ultimately made its last attempt to topple Cardo, on September 15, 2017.
Super Ma'am.
The task to dethrone Coco Martin was placed by GMA Network on the shoulders of its primetime queen Marian Rivera, however, is also not enough, as her fantasy-comedy series suffered miserably in both AGB Nielsen and Kantar Media scorecards.
The series concluded on January 26, 2018.
Sherlock Jr.
The Kapuso network carried on with its bid to take the lead from FPJ's Ang Probinsyano. This time, Kapuso actor, Ruru Madrid, led the campaign. 
Such a move, however, proved to be a disaster as the show was unable to return a single victory in the rating game for the Network. The show aired from January 29 to April 27, 2018.
The Cure.
The 65-episode-long match between the pandemic-themed The Cure and FPJ's Ang Probinsyano did not make a single victory for GMA network, either. 
This was the second time Tom Rodriguez starred in a losing show against the Coco Martin-starrer. The show aired from April 30 to July 27, 2018.
Victor Magtanggol.
The Thor-inspired Victor Magtanggol went head-to-head with FPJ's Ang Probinsyano for three months and didn't return any favorable rating for GMA Telebabad.
The Alden Richards-led series was heavily criticized for its poor and inconsistent visual effects and its striking similarity with Marvel's Thor.
The show went against FPJAP from July 30 to November 18, 2018.
Cain At Abel.
This show marked the second time Dingdong Dantes was playing a titular role on a show pitted against FPJ's Ang Probinsyano.
He was joined by Dennis Trillo, who also came from another show (Mulawin vs Ravena) that previously went against and lost to the Coco Martin-starrer. The show aired from November 19, 2018 to February 15, 2019.
KaraMia.
GMA Network took another gamble with a fantasy-themed series through KaraMia, but proved to be useless—at least in beating FPJAP.
The show was about twins in one body. From its pilot episode on February 18, 2019 to its finale on June 28, 2019–was a loser.
Sahaya.
Originally pitted against The Genera's Daughter, Sahaya occupied the timeslot vacated by KaraMia, in the hopes of scoring GMA Network's first win against FPJ's Ang Probinsyano, but failed. 
The show concluded on September 6, 2019.
Beautiful Justice.
Beautiful Justice started going against FPJ's Ang Probinsyano on September 9, 2019, just a few weeks before the Kapamilya show celebrated its fourth year on air. Like its predecessors, the Kapuso show failed miserably and was unable to score a single win in the rating game.
Anak ni Waray vs Anak ni Biday.
Rising stars, Barbie Forteza and Kate Valdez starred the 15th Kapuso show to go against FPJ's Ang Probinsyano. It did not give the Network's first victory in national ratings, as predicted.
Descendants of the Sun.
The Filipino adaptation of the Korean hit series of the same name was the last GMA Network program FPJ's Ang Probinsyano confronted before the pandemic halted productions and TV networks resorted to bringing back old shows.
First Yaya.
First Yaya is the first Kapuso that went against FPJ's Ang Probinsyano to premiere and end within the pandemic.
The show served as Sanya Lopez's first lead title role in a TV series. The show reigned its timeslot with high TV ratings, according to a rating TV provider, AGB Nielsen. The Kapuso drama concluded its run on July 2, 2021, with 78 episodes.
The World Between Us.
Starring Alden Richards and Jasmine Curtis-Smith, The World Between Us marked the second time Richards went against Coco Martin, for primetime domination. In one of its episodes. 
The show won the rating game against FPJ's Ang Probinsyano, but very minimal lead. The series took a season break in late August, after just 40 episodes.
Legal Wives.
Legal Wives took over the time slot The World Between Us vacated on August 30, 2021. Starring Dennis Trillo in the lead role, Legal Wives is an epic family drama about monogamous Maranawon royalty.
The series ended its run on November 12, 2021.
I Left My Heart in Sorsogon.
This Heart Evangelista-starrer is a romcom that follows the story of a fashion socialite who came home to her home province after many years. The show premiered on November 15, Monday, and got a rating of 12.1%, which is just 0.3% higher than FPJ's Ang Probinsyano's 11.8%. This is according to AGB Nielsen.
Now, in its 6th year, FPJ's Ang Probinsyano continues to air on A2Z Channel 11, TV5, Kapamilya Channel, and Kapamilya Online Live, weeknights at 8 PM.