It's both funny and astonishing how this new batch of housemates quickly won our attention and admiration, barely a month since the edition premiered.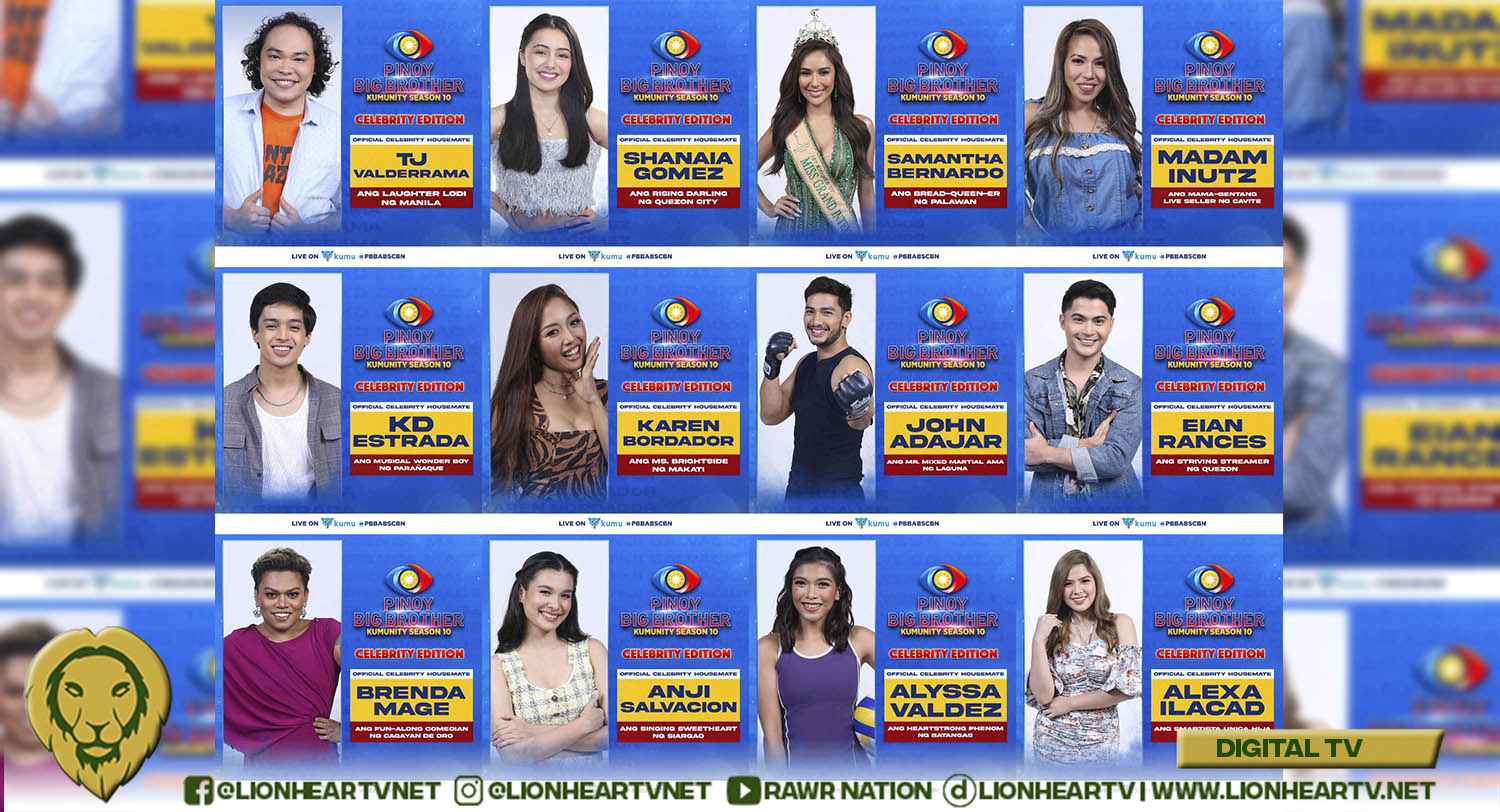 Surely there are other editions that made us glued on our TV screens, and there are housemates that left indelible imprints in our memory because of the examples—may it be good or bad—that they set inside the house.
We are inspired by the friendships, angered by betrayals, amazed by some housemates' mind-blowing gameplays, and the faith and strength they showed in every challenge Kuya gave them.
PBB Kumunity Season 10 seems poised to deliver that PBB magic again, with its diverse mix of housemates. From day one, viewers are already immersed into the different characters and identities of the housemates. We have seen Brenda Mage, Madam Inutz, and TJ Balderama—the resident 'comedians' of the batch—bring in the good vibes, with their non-stop antics and hilarious jokes.
Then there are the talented housemates. During the first week alone, this batch already made the public hear their first original song. This batch has up-and-coming young singers, KD Estrada, Anji Salvacion, and Shanaia Gomez. KD makes magic when he strums his guitar, while Anji obligingly fills in the melody with her buttery voice. We're mesmerized by the duo every time they sing their original song, Breathe, which sounds like a perfect eviction song.
Viewers got more exposed to how talented this batch is when they performed Kuya's Halloween show, where they delivered musical pieces for their Kumu and television viewers. You can easily know that this is indeed a celebrity batch, as all of them are very comfortable at performing onstage. Apparently, this batch is in the running for being the richest in terms of singing talents. Even Alexa Ilacad, Kyle Echarri, and the last two housemates, Benedix and Jordan, are all born-singers.
Throughout its 16-year history, PBB has moved and engaged viewers by both Kuya's gimmicks and the level of character diversity among his housemates. Karen Bordador once brought up that each of the housemates has his own depth, shallowness, and character, and thus needs to be respected; she is definitely right, especially now that the condition of one of their housemates is gradually being shed light upon by the show.
Albie Casiño's fight with ADHD (attention deficit hyperactivity disorder) has been made known to most of his fans for a while now, but it is just recently that the public started to learn his condition. Bordador's efforts to discuss Albie's condition with her housemates is undoubtedly a bold and enlightening move, as they engage further participation with other housemates. KD Estrada's struggle with depression also became a point of discussion among netizens, recently, which only shows how the current health crisis has been taking a toll on almost everyone. With mental health being a hot topic during the pandemic, the timing could not be more perfect for Pinoy Big Brother and his housemates to tackle the issue.
Those are just some of the many reasons why this batch is so addictive. Again, there has been editions in the past where we've this level of diversity, maturity, and talent in a group of housemates, but it's the timing—the pandemic and ABS-CBN's current situation—that make this batch extremely memorable.
With all the celebrity housemates of this edition already in the house, and with the first eviction night already around the corner, things are expected to get more interesting. Characters are sure to emerge and game players are poised to take the spotlight as evicted housemates leave the house, one by one.
And of course, tension between housemates is anticipated to bring more chaos—ones that will help viewers convince one of these group of stars is worthy to reach the Big Night and be declared as this edition's Big Winner.
Comments