On November 23, PBB: Connect's Kobie Brown and Andi Abaya shared their experience working on their first love team project, Saying Goodbye.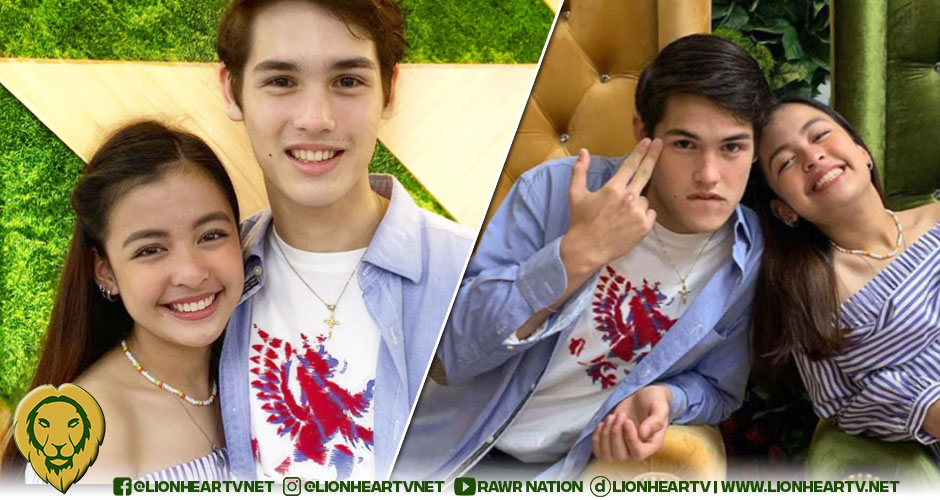 During the unveiling event of ABS-CBN and iQiyi's Filipino Originals, Brown said he learned to value preparation with his first acting project.
"Para sa akin po, always have to be prepared before going to the set. It's my first project, so I didn't want to make myself look bad or anything. I wanted to do my best. And then, don't be too nervous. When I was there sa set, it just all went through, just all flowed perfectly. 
"At first, I was like, looking around everywhere. I didn't know what to do, and everyone made me feel comfortable. The staff was very/ helpful. The other artists were very/ helpful to me."
As for Abaya, she thanked the cast for making the experience fun and 'special.'
"Nagpapasalamat ako dahil they made it, all the cast, they made this experience, extra special, extra fun. And it's something that I will forever keep in my heart."
As for the audience's takeaway for their upcoming series, Abaya said it would remind the viewers about falling in love with no limitations.
"For me, love is one of the greatest feelings in the world. And sobrang sarap na nabibigay mo 'yung pag-ibig na walang limitations. 
"Kung may mahal kang tao, ibuhos mo 'yung pagmamahal mo sa taong 'yun kasi wala namang masama pag nagmahal ka."
As for Brown, he said their series would remind the viewers about valuing time with their loved ones.
"Para sa akin time is gold, spend as much time as you can with, not just with a girlfriend, boyfriend, but with your family din. Love your family, love your friends, your mom, your dad, your siblings. Spend as most time as you can with them because you never know. One day, you might not have that time anymore."
As for the series 'Saying Goodbye' debuts on iQiyi on December 4, 8 PM, with a new episode weekly. The series stars Gold Squad's Seth Fedelin and Andrea Brillantes.