Vanessa (Agot Isidro) has to bear the brunt of Lukas' (Raymond Bagatsing) anger after she was caught having another secret meeting with Conrad (Christian Vasquez) in the teleserye "La Vida Lena," which airs weeknights on Kapamilya Channel, A2Z, and TV5.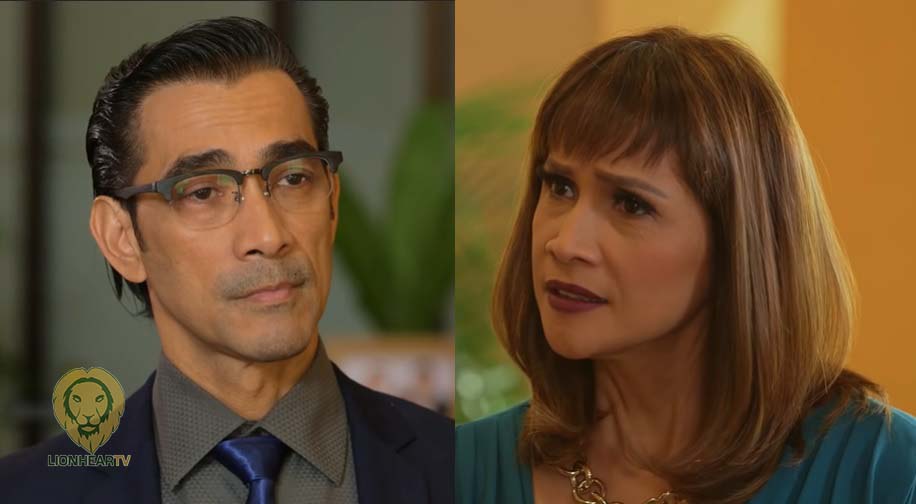 Lukas, who has long been suspicious of his wife's closeness to Conrad, told his wife she is no longer allowed to talk to anybody or leave the house as punishment after confronting her about a photo of her being hugged by Conrad.
Aside from getting locked up, Vanessa has another problem that could blow up any minute – Conrad attempted to have Lukas killed but the plan ultimately failed and backfired after Adrian (JC De Vera) unwittingly gunned down the killer who was supposed to take Lukas down. Adrian, meanwhile, is unable to shake off the trauma of having killed a man for the sake of protecting the secrets of his parents, Vanessa and Conrad.
Because of Vanessa's betrayal, Lukas is desperate to prove the loyalty of his new aide Jordan (Carlo Aquino), whom he believes could help him dismantle his biggest enemy, Lena (Erich Gonzales). What Lukas does not know is Jordan only wants to get close to him to get dirt on him and destroy his family.
How will Vanessa and Conrad keep their secret? Will Lukas be able to see through Jordan's act?
Watch "La Vida Lena" weeknights at 10 PM, on Kapamilya Channel, A2Z, TV5, and Kapamilya Online Live on ABS-CBN Entertainment's YouTube channel and Facebook page. Viewers who use any digital TV box at home such as the TVplus box only need to rescan their device to be able to watch "La Vida Lena" on TV5 and A2Z.
"La Vida Lena," which figured in the list of the most-watched TV programs among U.S. multicultural Asian homes in September, is also available to viewers in and out of the Philippines on iWantTFC, while viewers outside of the Philippines can watch on The Filipino Channel (TFC) on cable and IPTV.