The latest primetime series of GMA Network is a visually-appealing drama that follows the inspiring story of a fashion icon who rose to fame from her embittered past.
GMA Network
Actors: Heart Evangelista, Paolo Contis, Richard Yap, Kyline Alcantara, Mavy Legaspi, Sharmaine Buencamino, Isay Alvarez, Marina Benipayo, Michelle Dee, Issa Litton
Genre: Romance, Drama
Premise: A fashion socialite returns to her home province returns to her hometown, rediscovers her roots, and rekindles her love for family, community, and an ex-flame. (GMA Network)
Director: Mark Sicat Dela Cruz
Time slot: Weeknights, 8:00 PM
Why You Should See It:
The new GMA Network primetime series isn't all glamour and shine, albeit its story is centered on the world of fashion. Marking the return of the Queen of Creative Collaborations, Heart Evangelista, to primetime television, I Left My Heart in Sorsogon, tells a heartwarming tale of dreams, family, and romance.
Fashion socialite Celeste Diesta (Heart Evangelista) is making her comeback to the runway several years after being relegated from the local fashion scene by her fiercest rival, Aurelia Limjoco-Wenceslao (Issa Litton), who quickly rose and lorded the industry, in her absence. Now, Celeste stakes her claim to the throne again, but she has many challenges to hurdle. The biggest of such challenges is the fact that her current boyfriend, Antonio Wenceslao III (Richard Yap) is her rival's ex-husband. She also earns the distaste of Tiffany (Kyline Alcantara) Antonio's daughter with Aurelia, who takes all the time in the world to show her disapproval of his daddy's dating her mom's greatest rival.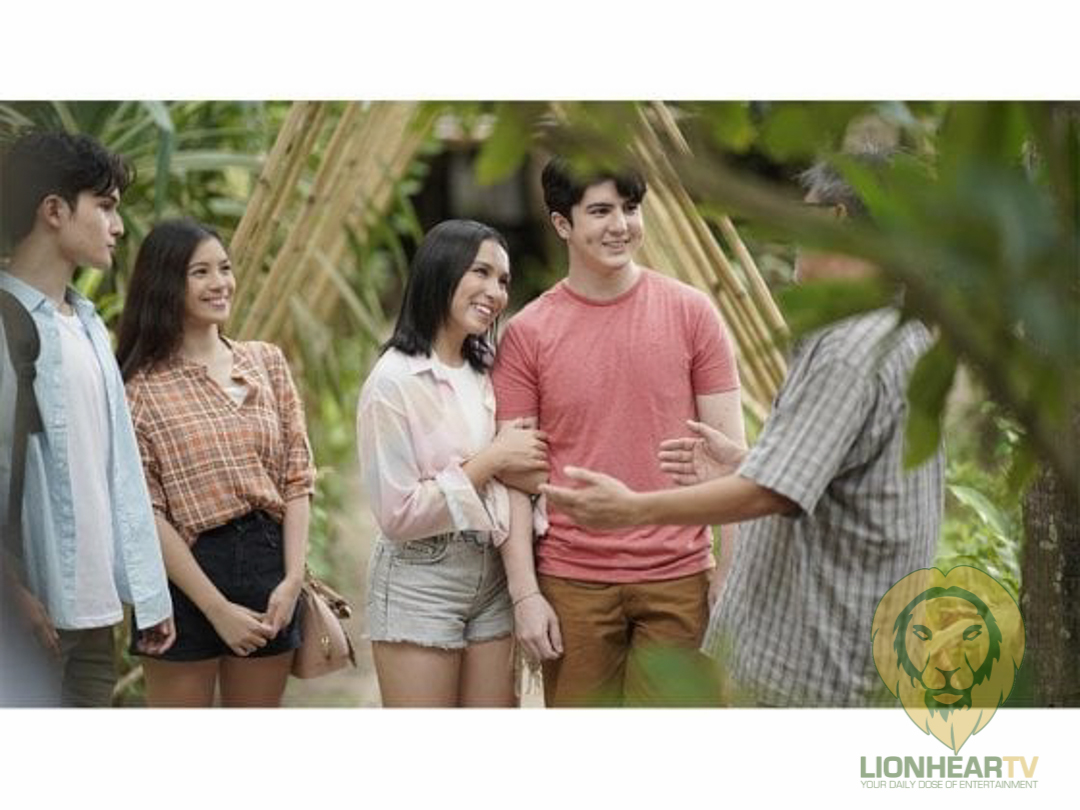 As she, herself, is known to be a local fashion icon, Evangelista seemingly finds ease breathing Celeste into life. The Kapuso actress radiates with her beauty, but she also stuns in how compellingly articulate her take is on the role. Celeste is an empowered woman, whose humble roots and her success in life and career, make her a worthy-to-root-for character. It feels utterly important that a capable actress portrays her, and to her credit, Evangelista does not disappoint.
I Left My Heart in Sorsogon becomes a nostalgic experience when the story takes the viewers to Sorsogon, where sweeping fields, majestic landmarks, and emerald beaches are enough to feed the viewers' hungry eyes. But the series isn't all about that. It becomes clear when the proceedings unravel Celeste's past, which she repeatedly refuses to not talk about. Succeeding episodes will reveal the exciting turns in Celeste's story, which should keep fans glued to this new series.
I Left My Heart in Sorsogon airs on GMA Network and GTV. Watch the official full trailer below: