The unlikely pairing of Gutierrez and Herrera in 'Ikaw' make hearts flutter in 'kilig'
MAVX Productions
Actors: Janine Gutierrez, Pepe Herrera, Pilita Corales, Vangie Labalan, Dindo Arroyo, Archie Alemania, Nicco Manalo, Faye Lorenzo
Genre: Romance, Comedy
Premise: A young real-estate broker returns to her hometown for her grandmother's birthday. She re-acquaints with a schoolmate with whom she'll have her heart unexpectedly beat for
Running Time: 110 minutes
Director: Marla Ancheta
Watch it on: KTX.ph, iWantTFC, SKY PPV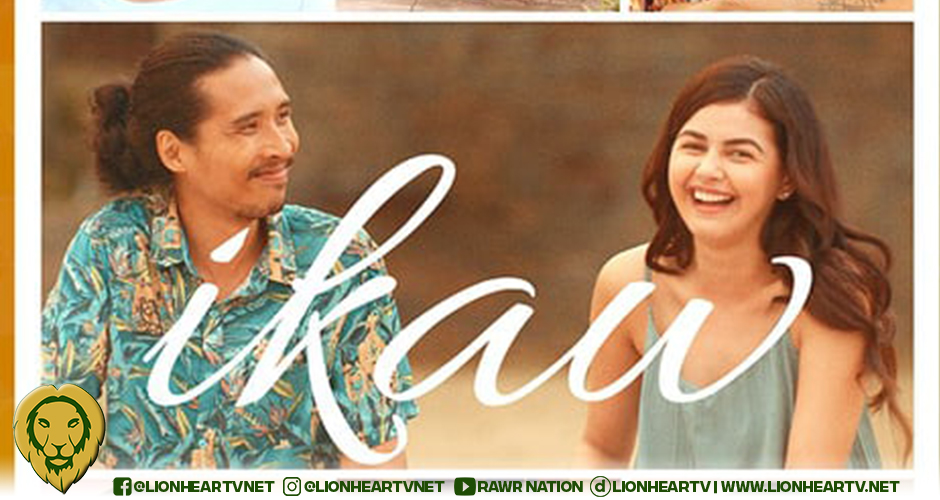 Why You Should See It:
The sweeping fields and sterling beaches in Sorsogon and Albay could have been the most alluring attraction in this heartwarming romantic comedy had it not also showcased the unlikely love story between two people who may seem mismatched for lovers.
Ikaw follows real-estate broker Dee (Janine Gutierrez), who comes home to her hometown, Bulusan, Sorsogon, in time for the 80th birthday of her Lola Dulce (Pilita Corales). With her return, she meets again her former schoolmate, Edong (Pepe Herrera), a coconut farmer who harbors a romantic affection for her. Edong's low self-esteem initially hinders him from showing her true intentions to Dee, whose advances to get to know him better eventually give him the confidence to open up.
What first felt to be a developing friendship ultimately becomes a whirlwind romance between Dee and Edong. But when Dee realizes a job awaits her in Manila, and her grandmother no longer has someone to live with, she has to reassess her priorities and choose what matters more.
It's easy to understand why most viewers may likely see Dee and Edong as an unlikely and awkward pairing, but it is a charming one, heartwarming even, that it makes who follows it flutter in 'kilig'. Edong is somewhat a departure from what Herrera usually does, but he does not completely lose his humor here. Gutierrez is as radiant as the lush sceneries of Bicol, and she exudes beauty and eloquence in her take of Dee.
Ikaw feels like an anthemic summer movie, its warmth deeply engrossing and sending shivers of kilig. That should feel uncomfortable to say about such an odd pairing, but it does not feel that way for some reason. But Ikaw is also a painful love story, which also becomes apparent when it makes a surprising, heartbreaking turn in the end. That part feels sadly lacking in motivation, as it did not prepare the audience for such an abrupt shift. That being said, the whole of Ikaw is a mesmerizing experience, one that owes its beauty to both the amusing story of Dee and Edong and the breathtaking milieu their romance thrives.
5 – Excellent
4 – Very Good
3 – Good
2 – Tolerable
1 – Terrible
Ikaw now streams via KTX.ph, iWantTFC, and SKY PPV. Secure passes at PhP250.00 each to get a 48-hr viewing schedule. Watch the official full trailer below: