There are no creeps aplenty in this low-budget horror-comedy, but there are more than enough visual gags and comic antics to keep you rolling on the floor, laughing.
Octo Arts Films I MAVX Productions
Actors: Paolo Contis, Archie Alemania, Beauty Gonzales, Isabelle Daza, Elisse Joson, Sunshine Garcia, Analyn Baro, Aiko Climaco, Niño Mulach
Genre: Horror, Comedy
Premise: Two brothers accompany a group of vloggers on their search of a mystical island. But when they find it, they uncover one sinister secret after another (Netflix)
Running Time: 85 minutes
Director: Barry Gonzales
Watch it on: Netflix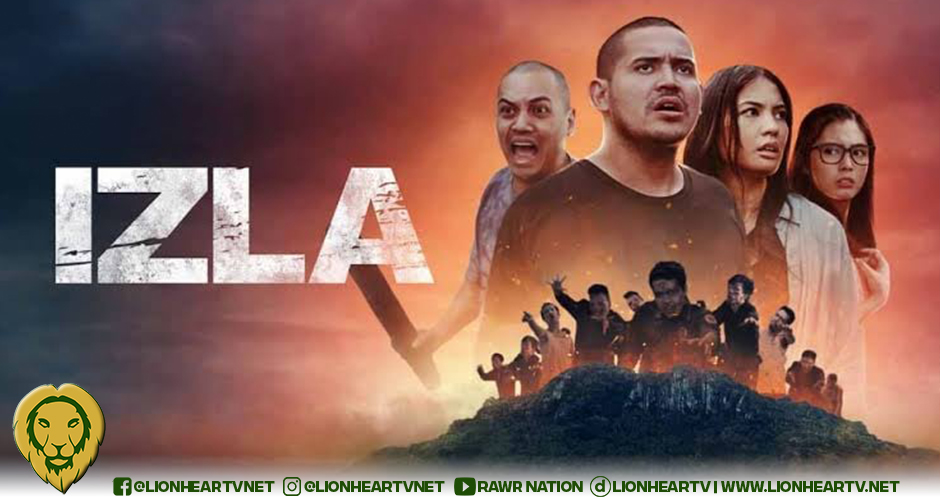 Why You Should See It:
There are screaming signs this isn't something you can take seriously, right from the very first few minutes of this film.
Serious horror is limited to a few short moments of the film, and you have to be extra-patient for those real creeps because it takes a while before they come. Other than that, Izla is a laugh-till-you-drop extravaganza, that mostly finds its allure in physical comedy and its Wenn Deramas-style comic antics.
Izla follows a group of female vloggers, Valerie (Gonzales), Venus (Joson), and Veronica (Daza), who call themselves 'V-Sisters'. 
Since they are well known and their uncle is the Mayor of the town they're visiting, the girls get extra care by being provided with their tour guides. They take with them a production crew, led by Gina (Sunshine Garcia).
Badong (Contis) and Entoy (Alemania) are working their asses off to make ends meet. When an opportunity to earn easy money, came into view, it makes sense when they promptly take advantage of it. When they found out the V-Sisters plan of making a prank video to make their followers believe they got lost while on a tour, Badong and Entoy conveniently suggest taking them to the famed 'Forbidden Island', provided there's ample payment for their services. 
The two know the strict enforcement of the ordinance that prohibits anyone from visiting the island, so they have to sneak the group secretly.
When they finally find the island, a string of weird and creepy events starts greeting them. They discover a creepy abandoned laboratory where experiments on the island's residents were done before. Soon, the film becomes the usual zombie flick with dead people swarming towards the living. Whatever scene that chaos generates will make you laugh more than spooked. 
Izla is a self-aware cheesy film. You can see that it's mostly just after providing entertainment, which it delivers with its overwhelming comic appeal. Contis, Alemania, and Gonzales stand out in delivering the to-die-for humor, but you can't miss the visual comedy where the 'stupid' zombies are involved, either.
5 – Excellent
4 – Very Good
3 – Good
2 – Tolerable
1 – Terrible
You can stream Izla now on Netflix. Watch the official full trailer below: