Viva Entertainment's new girl group is making the re-emerging P-Pop scene ablaze with an eargasmic take on a James Reid smash hit.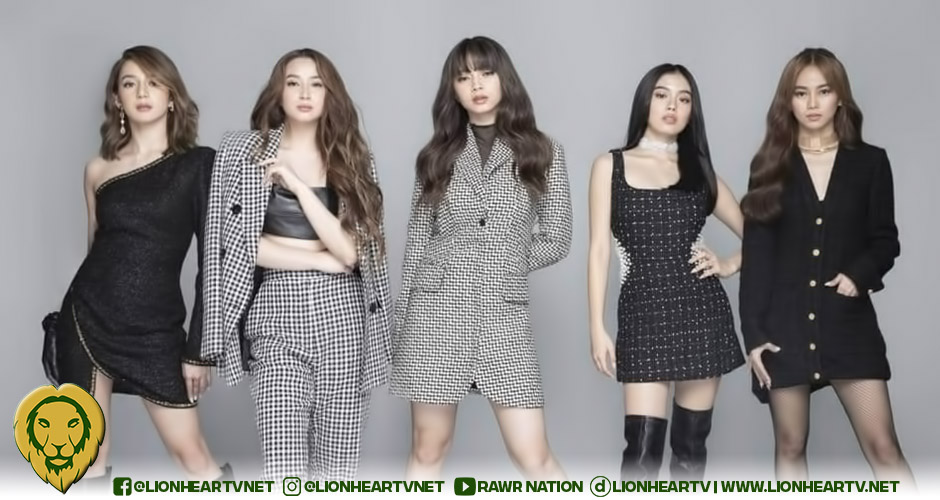 P-POP is on the rise. The emergence of new local idol groups one after another speak volumes of this truth, and there are tons of reasons why it's easy to get convinced that this time, it will go global. 
That's not to say we have not seen a Filipino act on the global music charts before, but Filipino acts collectively invading the international arena have been an elusive feat. Viva Entertertainment's Litz, a girl group with the industry icon, Teacher Georgelle, at the helm, seems to be well-poised to join the movement, and this early, they are already making noise.
Serving as the group's debut single, Natataranta is a cover of James Reid's 2014 hit of the same title. Litz's take on the Diary ng Panget original soundtrack gives it a more resounding P-Pop vibe, through the group's updated choreography and the more feisty, attention-grabbing chorus.
Litz is composed of members Ashtine, Bianca, Fatima, Heart, and Yumi. Most of them have been around showbusiness for a while, with some of them already enjoying the spotlight through their previous groups, but now the stage is bigger, and the attention comes from their biggest audience yet. 
With Natataranta, Litz gets their glamorized, clock-stopping entrance, a fact they may partly owe to the single's vibrant and vivid music video.
It's easy to understand Litz's inspirations. Natataranta's music video is reminiscent of both K-POP and P-POP. Dominated by pastel colors and anthemic upbeat rhythm, the Georgcelle Dapat-Sy-directed featurette also underscores the group preparations to make the music video, which is a powerful testament to the quintuplet's unmistakable dedication to breaking into the P-Pop scene.
Among the highlights of the music video, included that jaw-dropping dance break which features the group's exquisite and sleek dance moves. With their powerful individual vocals complementing their dancing skills, Litz is definitely making a sensational take-off. 
LITZ will have their official debut performance at the upcoming virtual concert, called, Arrival, which will also feature up-and-coming acts like ALAMAT, Jona Soquite, Lyca Gairanod, and Claudia Barretto. The streaming event will be available via KTX.PH, iWantTFC, and TFC IPTV. Tickets are priced at PhP299.00 apiece. The event is scheduled to stream on November 27, 2021, at 8 PM.
Watch the official music video of Natataranta, below: