K-zombie fans are eagerly waiting for the release of All of Us Are Dead. Following the global sensation of Kingdom where zombies roam in the unique setting of Korea's Joseon Dynasty, this upcoming Netflix series is based on the Naver Webtoon, All Of Us Are Dead by Joo Dong-geun, a notoriously thrilling k-zombie content.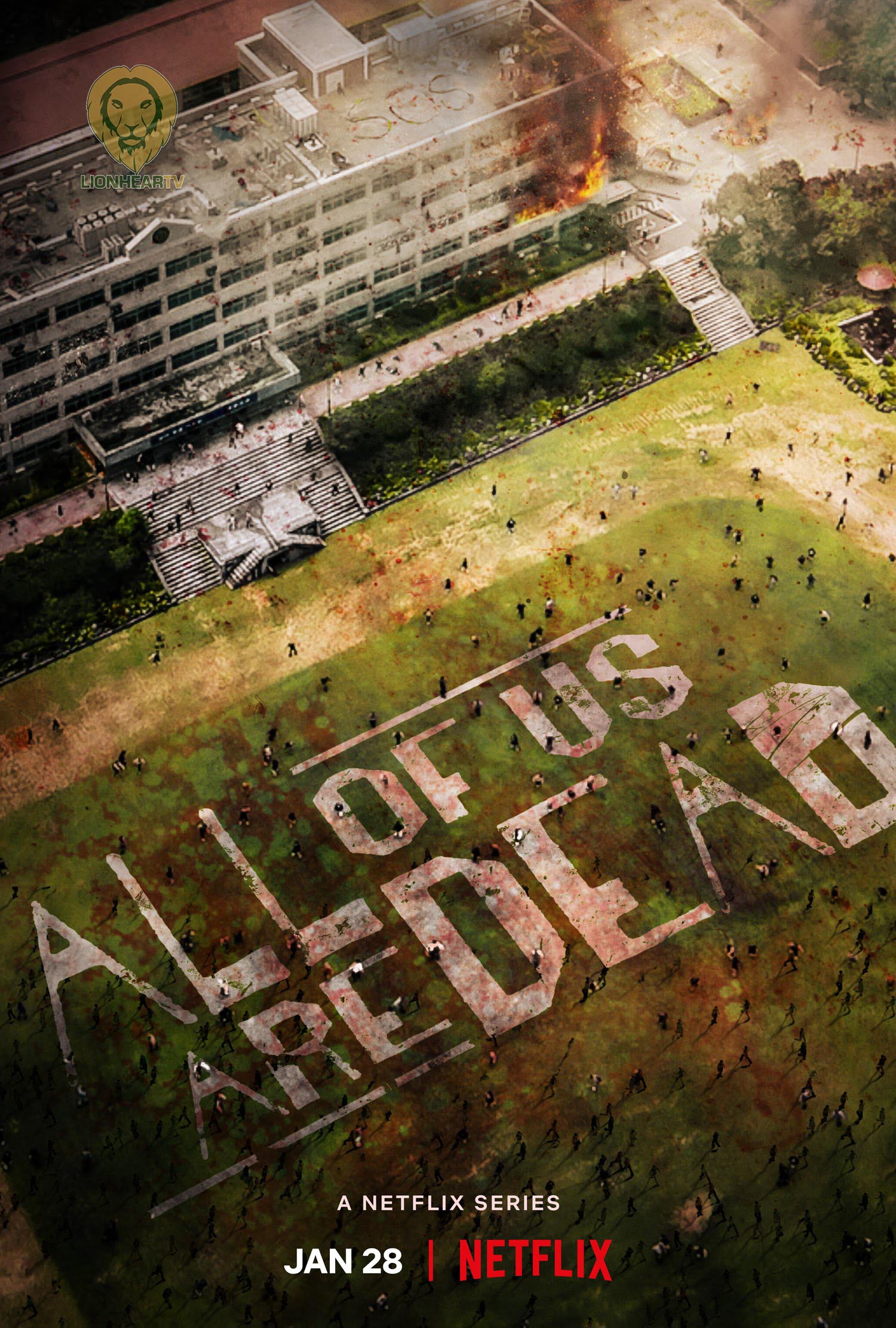 The story begins at an ordinary Korean high school suddenly engulfed by a zombie virus. Most of the students are immediately contaminated (depicted in the most realistic and heart-racing visuals), leaving a few isolated in different parts of the school. The story revolves around these students who are joined not by true friendship, but by a mutual desire to survive. Check out some reasons why All of Us Are Dead is the next big thing in k-zombie history!
What if that happened to your school?
One of the reasons why All of Us Are Dead feels especially twisted is that it happens at a high school, and high schools are supposed to be one of the safest and trustworthy places. To increase the irony behind the nerve-wracking overturn of the daily background, the director created an enormous set of four stories that visualizes an actual size school. This set contains everything from a music room, cafeteria, library, and hall. This is where the usually docile students fight against their infected teachers and kill some of their classmates to survive. The cafeteria fight scene did involve a slight touch of CG, but was mostly acted out by 200 real-life actors. Talk about being realistic!
New faces that make the story more realistic
The seven major teenage actors in All of Us Are Dead are all up-and-coming stars – Park Ji-hu, Yoon Chan-young, Cho Yi-hyun, Lomon, and Yoo In-soo. Director Lee JQ talked about his intentions in an interview that he wanted the audience to lean more towards the essence of the characters, as if they are experiencing the apocalypse themselves. This was well-accomplished! Park Ji-hu who plays the favorable girl-next-door character Nam On-jo, grabs the viewer's heart and makes you support her growth and survival. Whereas Yoo In-soo plays the role of the frustrated and selfish teenager Yoon Gwi-nam – who becomes a bigger threat than the zombies – makes you wish he would leave everyone alone. So brace yourselves and get your heart ready to handle the shock of one of your beloved characters either turning into a zombie or against each other.
"Make It More Grotesque"
One thing the original webtoon artist asked the director when adapting the IP to a series was to "Make It More Grotesque". So if you are here for all the cracking of the bones, gushing blood streams and protruded eyeballs, then you came to the right place, because behold, there's much more than that to come at you.
Are you ready for this zombie nightmare that flips the entire school upside down? It's ok, because you still have time to get yourself a blanket to watch with until when it premieres on January 28th, only on Netflix. Until then, check out the main trailer for All of Us Are Dead here. Good luck!