The actress-producer served as a guest judge for the noontime show's 'SeyBabe' segment for one week.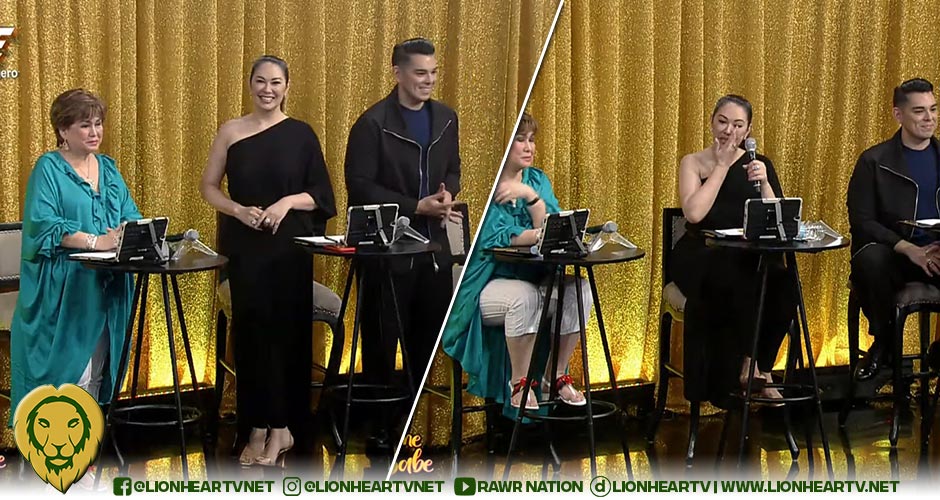 The Saturday (June 18) episode of It's Showtime turned emotional, not only because it paid tribute to fathers and the 'dads' of the show, but also it supposedly marked Anabelle Rama's last day on the show. During the episode, the hosts thanked the Gutierrez family for manning the entire judging table of Showtime SexyBabe. They bade farewell to Anabelle Rama and Raymond Gutierrez, after their short but very memorable judging stints. Ruffa Gutierrez, meanwhile, keeps her place as a permanent judge.
Surprisingly, the June 18 episode may not be Rama's last day on the show, as her guesting turned out to have helped It's Showtime to get higher TV ratings.
"You're not supposed to announce that it's your last day," Ruffa reminded her mom.
"Kasi itong week na ito, super taas daw ng rating natin" she added, as the host, themselves, gasped in surprise. "Baka ma-extend" Karylle teased.
Rama, who practically dropped bombs of intrigues and laughter throughout the week, took the chance to say thanks to everyone she could give thanks to — she prepared a whole page of people's names to greet. "Maraming salamat sa lahat ng mga nanood ng Showtime, araw-araw kayo manood (Thanks again to all those who watched It's Showtime. Please watch everyday)" she pleaded.
Earlier in the show, Rama shared that her first three days on the show are not as pleasant as she hoped they should be, because of her two children who constantly instructed her of what to and not say or do. "Ngayong lately, hindi na ako nakukunsumi sa kanila. First three days, nabubuwiset talaga ako. (Kasi) hindi pa nga ako nagsasalita…palaging 'ma, careful' kaaagad.
(Lately, I was not as bothered by them as I was before. During my first three days, I really as irritated, because they kept telling me to be careful of what to say)" she told the hosts.
Let's see on Monday, if Anabelle Rama, will indeed return to the show to sit once again on the judging panel, with her daughter.