Liza Soberano admitted on Monday, June 20, that it was a bittersweet goodbye for her and her former talent manager, Ogie Diaz.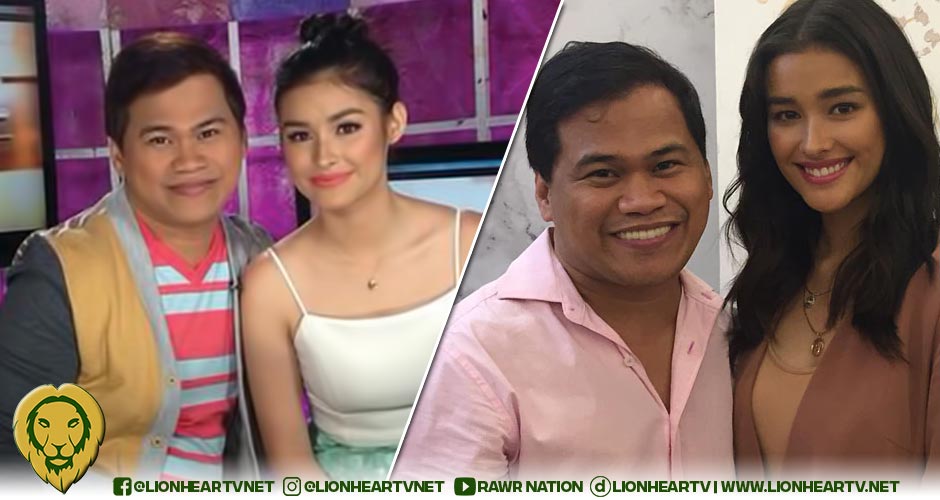 Soberano revealed at the post-launch interview that she broke the news to Diaz through a message while in Los Angeles, California, with the Careless Music executive and actor-singer James Reid.
"I guess for me it became emotional. Because when I did it, I was in the States, and I have to message him," she said.
At first, she did not know how her manager (whom she has worked with for the past 11 years) would react upon receiving the news. However, she found Diaz to be a very generous man.
"The moment that I said it, he was very accepting and understanding.
"I guess, that's kind of what he wanted for me, too. Because he did realize that, yeah, we've been working together since I was a kid, and I'm an adult now. It's about time that I experience working with different people that can also share their knowledge that maybe Tito Ogie isn't fully equipped," she stated.
According to her, Reid expressed his intention of convincing her to be part of his record label in September 2021. At that time, Soberano's contract with Star Magic was about to expire, also hers with Diaz.
Soberano was the one who pursued the opportunity when it came knocking on her door, she said.
"So I was the one who pursued it, I was the one who carried on with the conversation. As early as December, I started expressing my intention of not renewing my contract with Tito Ogie."
Leaving Star Magic and Diaz, also made her worry especially about what the public and her fans would think of her. But Soberano already reached a point in her career where she is ready to "take a leap of faith."
"I knew that a lot of people would have a lot to say about it, a lot of mixed opinions, whether it's the right move or not. But it's still my decision, and my move to make at the end of the day. I'm proud of myself that I'm more open to making my own decisions, and taking risks, and it feels a lot more liberating. I feel like an adult now. It has been the longest time I felt like a kid."
The former Kapamilya artist also clarified that it was not her previous manager as the reason she left but was due to her wanting to "feel a little bit more independent and I wanted to experience working with other people."
"I achieved so much in my career because of him, and I will be forever grateful. But it was just about time to experience working with different creatives, and different talents so that I can grow."