Whether you're a hallyu fanatic, a lover of 90s boy bands, or an OPM aficionado, there's no
better destination for live entertainment than the City of Firsts!
Several exciting events are taking place at the Smart Araneta Coliseum and at the New Frontier Theater, and we're sure that you'd like to book your tickets as early as now.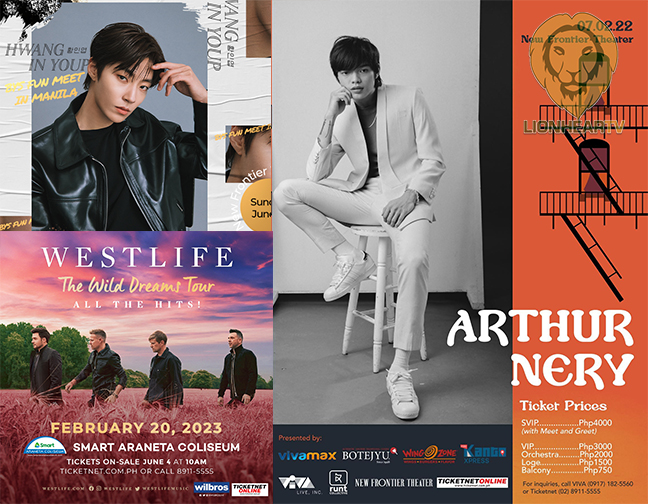 "The City of Firsts is the home of live entertainment and we're excited to host some of the biggest acts here in the country and around the world." Ms. Irene L. Jose, COO of Uniprom, Inc. said. "We know that a lot of fans are excited to see their favorite artists live and up close, and to make sure that you have your tickets as early as you can, it's best to book your tickets now through TicketNet."
One of the most anticipated events that will happen at the New Frontier Theater is the BYS Fun Meet in Manila featuring Korean Actor Hwang In Youp. In Youp gained fame after starring in popular dramas like The Tale of Nokdu, 18 Again, and True Beauty. Most recently, he can be seen in the Netflix Original The Sound of Magic. Get the opportunity to see your favorite oppa in person on June 19 by simply purchasing BYS products through TicketNet.com.ph. Click on this link for more information and to buy BYS products and get your tickets.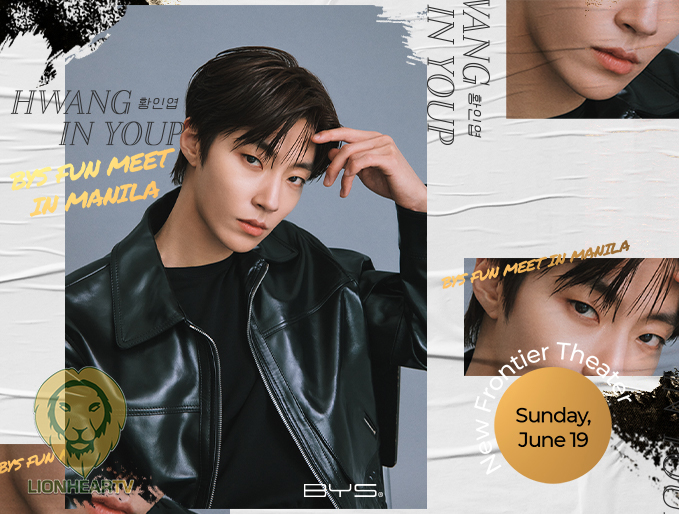 Next up is Pinoy crooner Arthur Nery who'll have his concert at the New Frontier Theater on July 2. Listen and fall in love with many of Nery's hit songs like "Pagsamo", "Isa Lang", and "Higa", as he serenades his fans during the concert. Click this link to book your tickets now.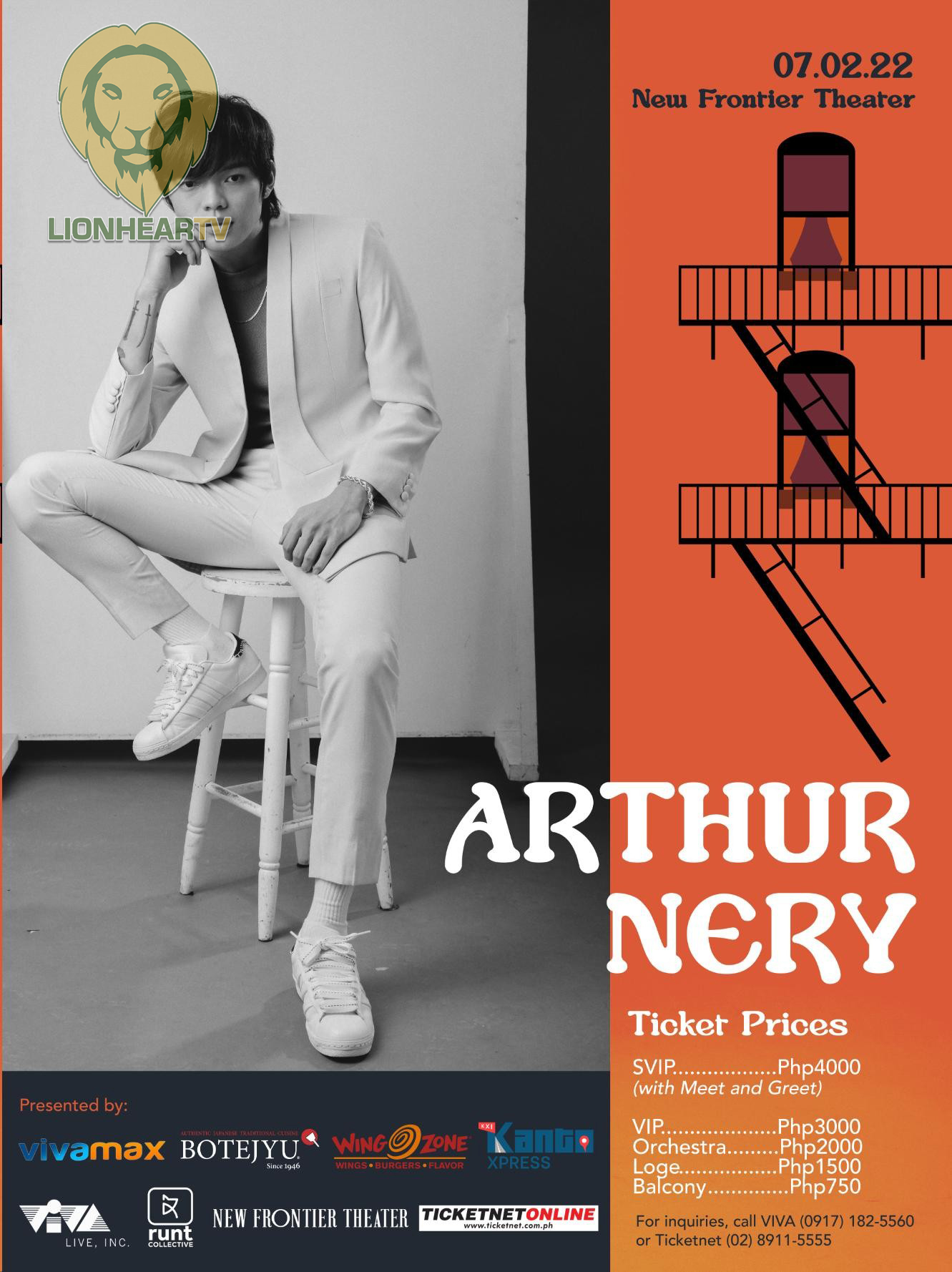 "I Lay My Love on You," "Fool Again," "If I Let You Go," "Seasons in the Sun;" who wouldn't break out into song after hearing the first few notes of those classics? Westlife has been one of the biggest boy bands of the late 90s and early 2000s, and their fans will surely be delighted to know that they are once again coming to the Big Dome for their The Wild Dreams Tour on February 20, 2023. So, get ready to sing your heart out and fall in love once again with Shane, Mark, Kian, and Nicky when they hold their concert next year at the Smart Araneta Coliseum. Tickets can be purchased starting June 4 by visiting this link.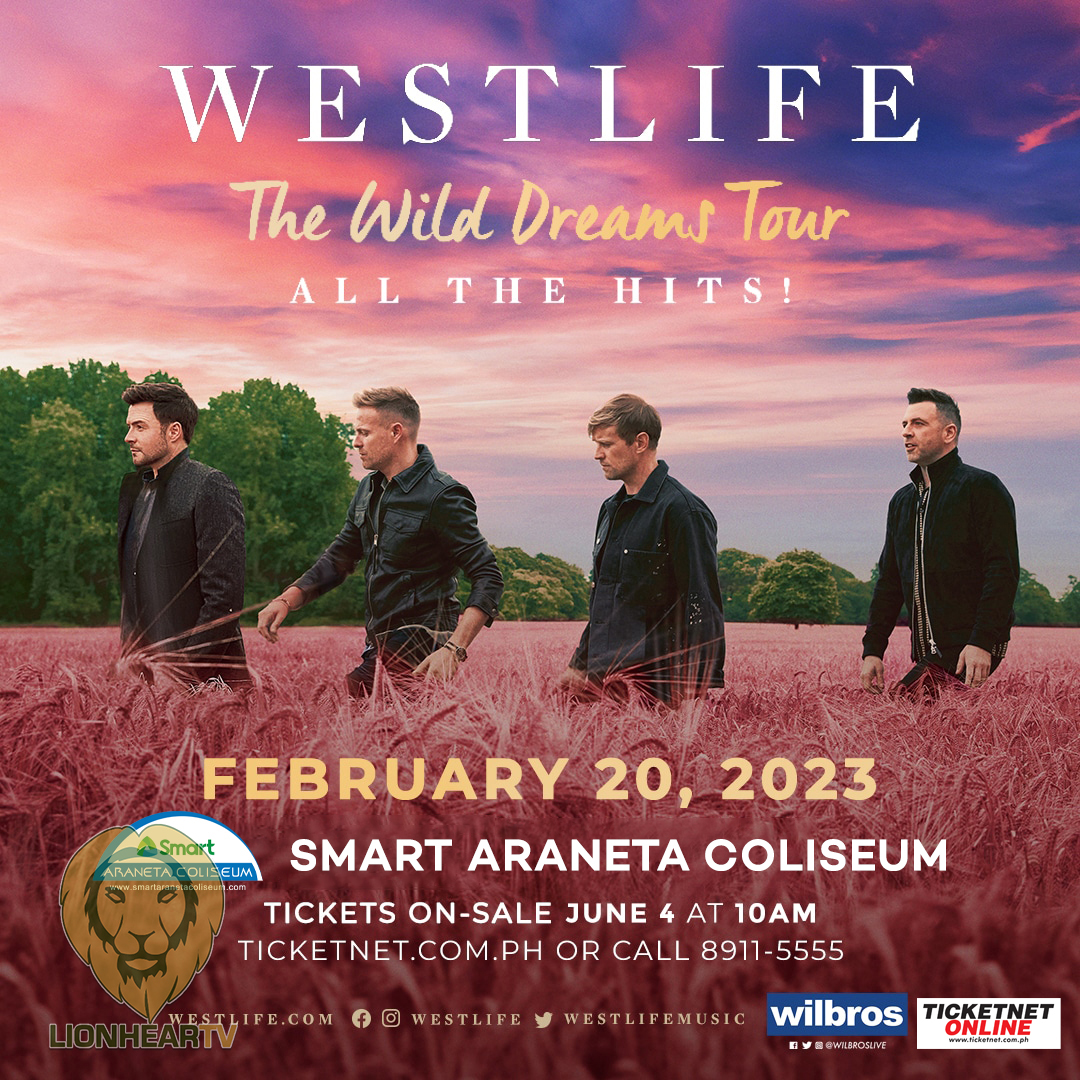 Booking your ticket as early as now can help you secure prime seats for these in-demand events. Good thing, purchasing a ticket is as simple as a few clicks on TicketNet's website. And now even presenting your ticket during the event is more convenient as TicketNet offers the first mobile ticketing system service in the country. Now there's no need to print out your digital ticket, just whip out your phone, have your unique barcode scanned at the turnstile during the date of the event you're attending, and you're all set. It's that easy!
"With all of these features, we're making your live entertainment experience at the Smart Araneta Coliseum and New Frontier Theater simpler and more convenient. Now, you don't have to worry about anything else but focusing on your favorite acts as they hit the stage," Jose said.
For more information about Smart Araneta Coliseum, please visit https://smartaranetacoliseum.com/. To learn more about New Frontier Theater, click on this link: https://newfrontiertheater.com/. You may also visit https://ticketnet.com.ph/ to see all the upcoming events at the Smart Araneta Coliseum and the New Frontier Theater and book tickets for these events. You may also like and follow them on https://www.facebook.com/TicketNetPH/.
Comments