Kapamilya star Maymay Entrata talked more about her Canada-based boyfriend through a TikTok video.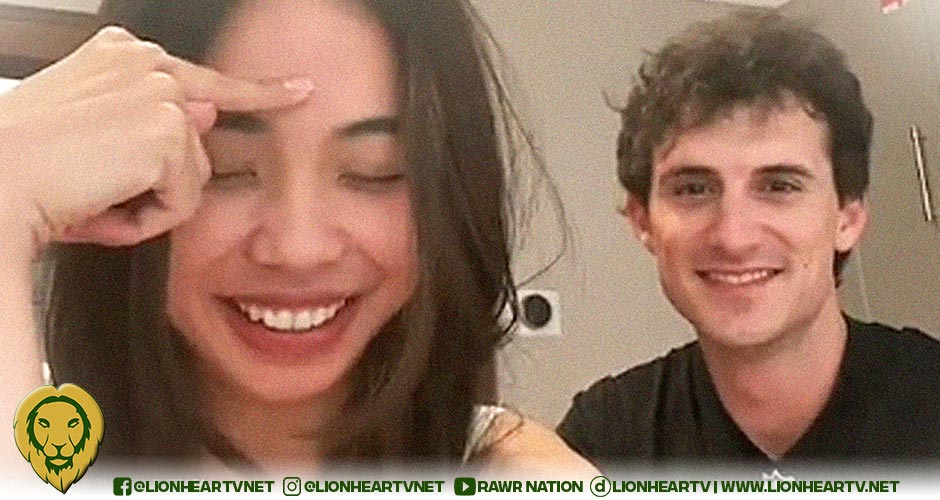 Entrata first introduced her boyfriend on Valentine's Day, but the actress rarely posts pictures of them together.
However, on a rare occasion, the actress shared a glimpse of her relationship through a TikTok video posted on June 10.
The video includes questions about a relationship wherein the couple would answer by pointing at each other with their eyes closed.
@maymayentrata

Buti napilit ko pa syang mag tiktok 😝 Misss you Mahal 🥹
"Buti napilit ko pa siyang mag-TikTok. Miss you, mahal!" Entrata captioned the video.
The video revealed that Entrata's boyfriend is the one in the relationship who apologizes first, is more patient, is a better cook, says 'I love you' first, and takes longer to get ready in the morning.
Entrata, on the other hand, is the funny one, grumpier, more stubborn, such a baby when sick, a social butterfly, messy, and needs more attention.
The video also revealed that Entrata and her boyfriend are both romantic with each other.
Their TikTok video has already garnered more than 9 million views and 2 million likes.
Meanwhile, in an interview with Star Magic Inside News on June 9, Entrata shared that her non-showbiz boyfriend would always prioritize her.
Comments