A single parent, Gutierrez could not help but tear up on 'It's Showtime' as she remembered the tough times she had–in raising her kids by herself.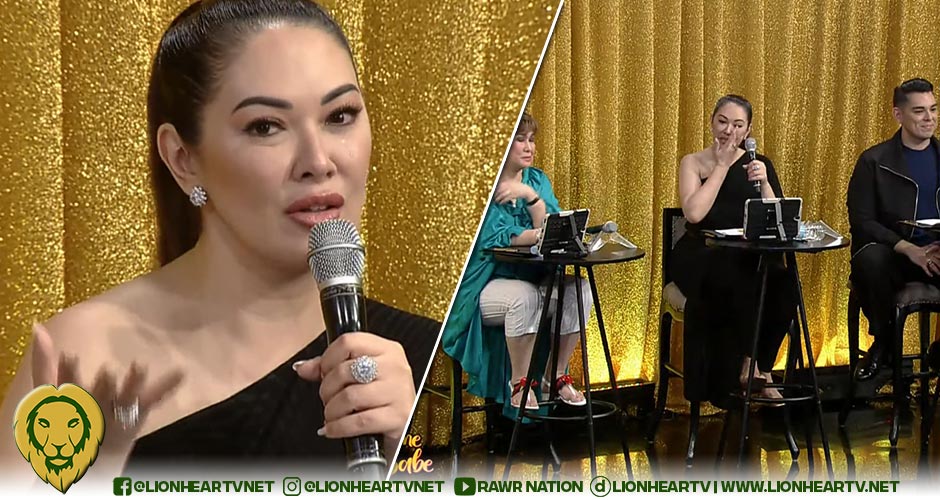 Father's Day celebration on It's Showtime turned a bit emotional, yesterday, June 16. Other than the sappy but inspiring tribute to fathers, the emotional outbursts of male hosts, Vhong Navarro, Ogie Alcasid, and Jhong Navarro, the overall touching mood of the show transcended to 'Showtime SextyBabe' judges, as well.
The Gutierrez family — Ruffa, Mond, and Anabelle Rama — who manned the entire week's judging panel, all teared up when the conversations got to parenthood.
During the question and answer of the segment, SexyBabe #5, Sam Coloso, was asked what she wanted to say to her father. As she grew up without a father, Coloso proceeded to thank her mother, instead, for assuming the role of a father in her life. Her answer sent a shockwave of emotions to the judging table, which made both Ruffa Gutierrez and her mom tear up.
When asked why she was being emotional, Ruffa shared tidbits of her struggle in raising her kids on her own, while she also agreed with what Coloso said.
"We really don't know what our mothers feel until we become mothers, ourselves" she said, as she thanked Coloso for telling her story. 
"Yan ang pinagdadaanan ko, and so many single mothers out there, I'd like to wish you also a Happy Father's Day, kasi tayo ang tumataguyod sa pamilya natin."
She made a shoutout for her two daughters, Lorin Bektas and Venice Bektas, who are currently spending their vacation in Turkey, with their father, Yilmaz Bektas. "Uy, mga bata, umuwi na kayo dito…hello (Hey kids, come home…hello)" she said.
Her mother, Anabelle Rama, apparently was emotional because of her grandchildren. 
"Naalala ko mga ako 'po (I suddenly remembered my grandchildren)."  
Ruffa then shared with the hosts that her mom wanted to go along with Lorin and Venice, on their vacation trip to Istanbul. 
"Sabi niya 'gusto ko sumama sa Istanbul, I'm sure okay na kami ni Yilmaz. Sabi ko, 'ma' baka ihagis ka ni Yilmaz sa Bosphorus Sea hindi na kita makita (She told me 'I wanted to accompany the kids, I'm pretty sure Yilmaz and I are now on good terms'. I said to her she can't because Yilmaz will surely throw her to the Bosphorus Sea)".
Rama, however, reminded Ruffa, that her former Turkish husband, has in fact, called , and that they are indeed on good terms. 
"Nagbati na kami 'no. Nagkausap na kaming dalawa… the other day".
Anabelle Rama and Mond Gutierrez are the special guest judges of the segment from June 13-19. Ruffa, as she is a regular judge, will resume her role in the succeeding weeks.