SM Cares recently held the eighth iteration of its annual "Sensitivity Training on Caring for Customers with Disabilities" which aims to educate its mall front liners on how to care for persons with disabilities (PWDs). The event is part of SM's efforts in ensuring PWD-friendly spaces in its malls and developments.
Held last May 20 and May 27, the two-part virtual training session successfully gathered more than 16,000 participants made up of security personnel, maintenance staff, and carpark employees, among others, as well as over 600 SM employees from different ranks. The informative discussions were led by five of SM Cares' long-time partners in its PWD advocacy.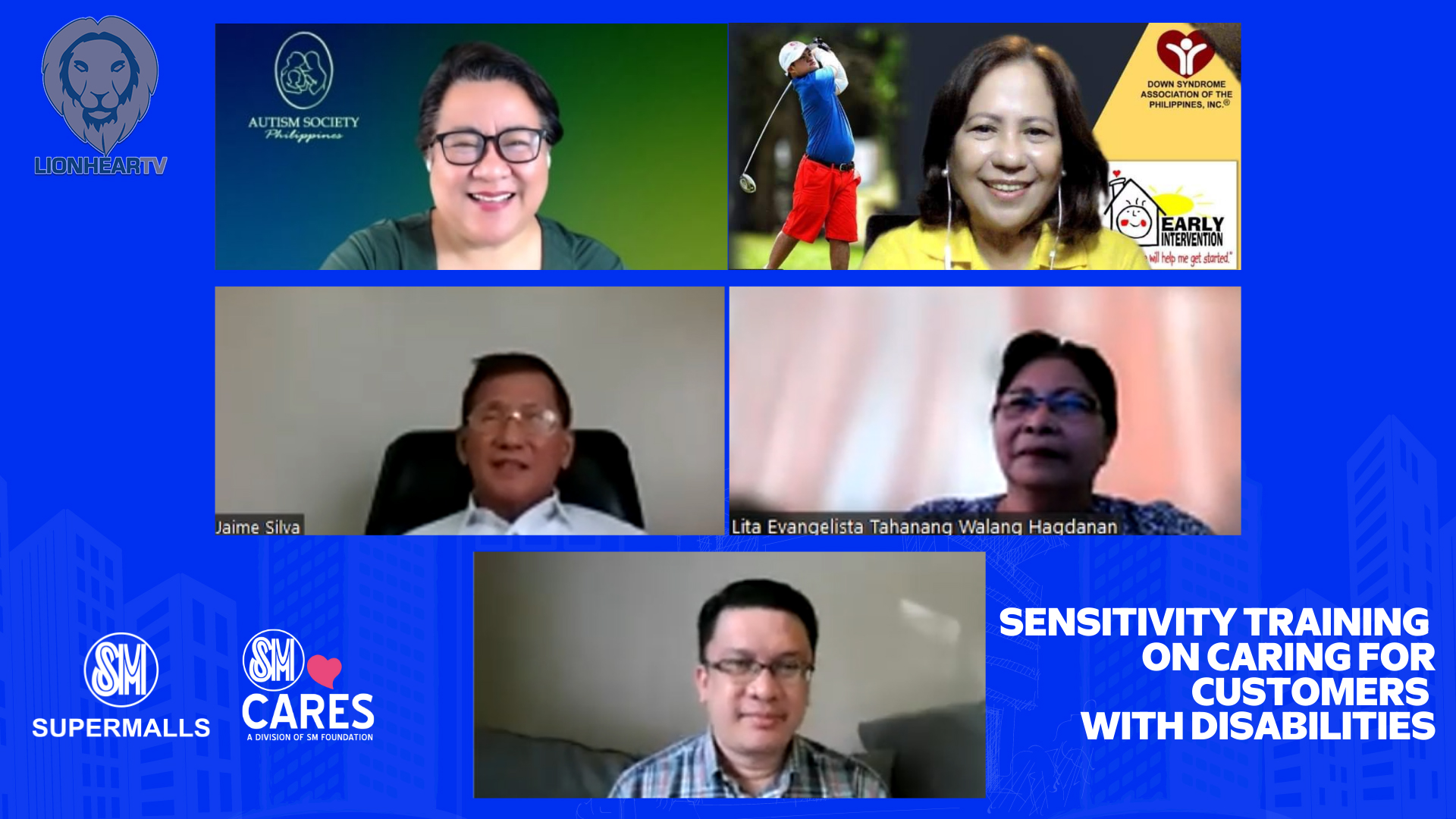 During the first day, Mona Veluz of the Autism Society Philippines (ASP) gave a presentation on understanding people with autism through their behavior, while Agnes Lapena of the Down Syndrome Association of the Philippines (DSAPI) talked about the basic things that people need to know about down syndrome.
For day 2, Ralph Torralba of Hard of Hearing Philippines talked about understanding the deaf and hard of hearing persons; Lita Evangelista of Tahanang Walang Hagdan talked about caring for people with disabilities, specifically those with orthopedic impairments; while Arch. Jimmy Silva of the United Architects of the Philippines discussed the basic rules on assisting the blind and visually impaired.
"We know that understanding our PWD customers is a continuous learning experience, which is why we have been conducting this training session for eight years now. It equips our people with timely and necessary knowledge that empowers them to create safer spaces for PWDs while making our services better for them," said Senior Vice President for Mall Operations and Program Director for SM Cares Program on PWD, Engr. Bien Mateo.
"The annual Sensitivity Training for Persons with Different Needs is a manifestation of what our founder, the late Henry Sy Sr., would always remind us of: malasakit or mindfulness. It's this basic human trait that pushes us to go beyond what is required to make sure that our PWD customers are valued and cared for whenever they visit our malls," said Senior Assistant Vice President for Customer Relations Services at SM Supermalls, Almus Alabe.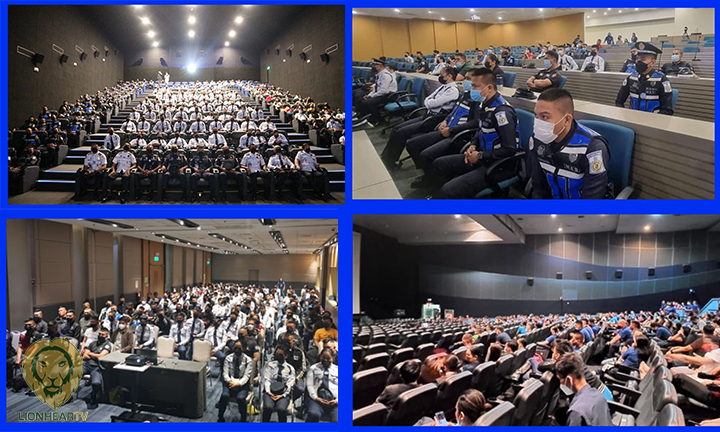 The annual sensitivity training is just one of the many initiatives of SM Cares in line with its PWD advocacy. Others include the annual Angels Walk in partnership with ASP, held every January in celebration of National Autism Consciousness Week; the annual Happy Walk in partnership with DSAPI, held every February in celebration of National Down Syndrome Consciousness Month; and the annual Emergency Preparedness Forum aimed at educating PWDs and senior citizens on what to do during emergencies.
Through these initiatives, SM Cares supports the United Nations' Sustainable Development Goals, particularly "SDG 10: Reduced Inequalities."
SM Cares is the Corporate Social Responsibility of SM Supermalls, with programs to support communities, promote social inclusion and care for the environment. Its advocacies include Programs for the Environment, Persons with Disabilities, Women & Breastfeeding Mothers, Children & Youth, Senior Citizens, and the creation of bike-friendly SM Malls.
Comments