Oscar-winner Tom Hanks stars as Elvis Presley's enigmatic manager, Colonel Tom Parker in Warner Bros.' "Elvis," an epic, big-screen spectacle from visionary, Oscar-nominated filmmaker Baz Luhrmann that explores the life and music of Elvis Presley (Austin Butler).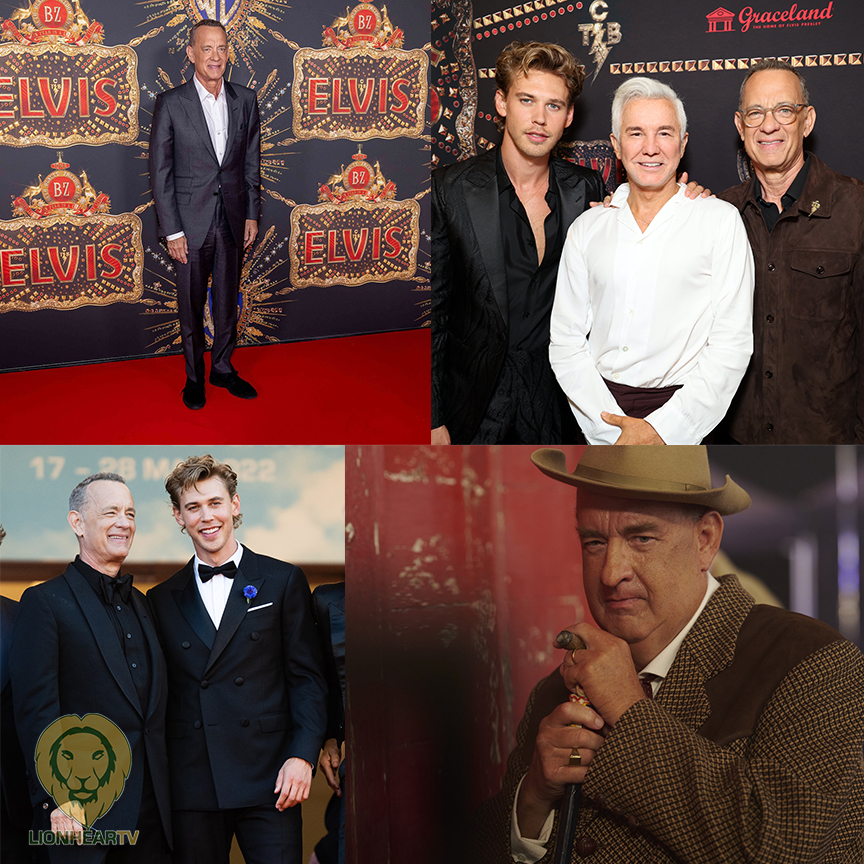 As told by Parker, the film delves into the complex dynamic between the two spanning over 20 years, from Presley's rise to fame to his unprecedented stardom, against the backdrop of the evolving cultural landscape and loss of innocence in America.
"While this story is called 'Elvis,' it's also Colonel Tom Parker's story—the telling of it at least; he's our way in, our narrator, and an unreliable one at that," states writer/director/producer Baz Luhrmann, whose extensive research into the music icon Elvis aided in his discovery of the strange partnership behind the artist's public success and personal struggles. "As I like to say, Colonel Tom Parker was never a colonel, never a Tom, never a Parker, but a fascinating character all the same. He was a carnival barker dedicated to finding that one great act.
"Nineteen-year-old Elvis Presley had lived for a period of time in one of the few white-designated houses in a Black section of Tupelo, Mississippi," the filmmaker continues, "where, along with a group of neighborhood friends, he absorbed the music of both the local juke joints and the Pentecostal revival tents. As he grew up, he fused this with his love of country music. Parker had no ear for music whatsoever, but he was absolutely struck by the effect Elvis's whole package had on young audiences. As the Colonel says in the film, 'It was the greatest carnival act I had ever seen.'"
Lurhmann further adds that, "In the mid-1950s in parts of America, carnivals were transitioning into music, mainly country and western. But Parker was always looking for the extraordinary—the one that made the most money, had a great costume, excited the audience, had a strange twist… Just something special, like Elvis."
Luhrmann recruited Tom Hanks to play the role of Parker, stating, "I'd never worked with Tom previously, but I just told him the story and before I even got to the video I'd brought along to show him what I had in mind, he said, 'Well, if you want me I'm your guy.' What a gift!"
Hanks has said of the real-life Parker, "He was both a genius and a scoundrel. He was a very disciplined man, a wicked smart businessman and a dime-squeezing skinflint, but also a pioneer in a big type of show business that did not exist until Elvis Presley came along. He knew instantaneously that Elvis was a unique artist, he saw his grand potential and knew that if he didn't make a ton of money off him, somebody else would."
As Luhrmann reveals in the film, money was a key motivator and, as such, Parker was also possibly the first person to see the financial potential beyond the music: merchandising. "He sees how this boy, Elvis, has an effect on an audience, an effect like he's never seen before and certainly beyond anything he's seen on the carnival circuit," the filmmaker notes. "To Tom Parker, it's the greatest carnival act he's ever witnessed, and he must have it."
In cinemas across the Philippines starting June 22, "Elvis" is distributed worldwide by Warner Bros. Pictures. Join the conversation online and use the hashtag #ElvisMovie
Comments