V My Beauty offers breakthrough products that tap the miraculous advantages of deer-placenta stem cell technology.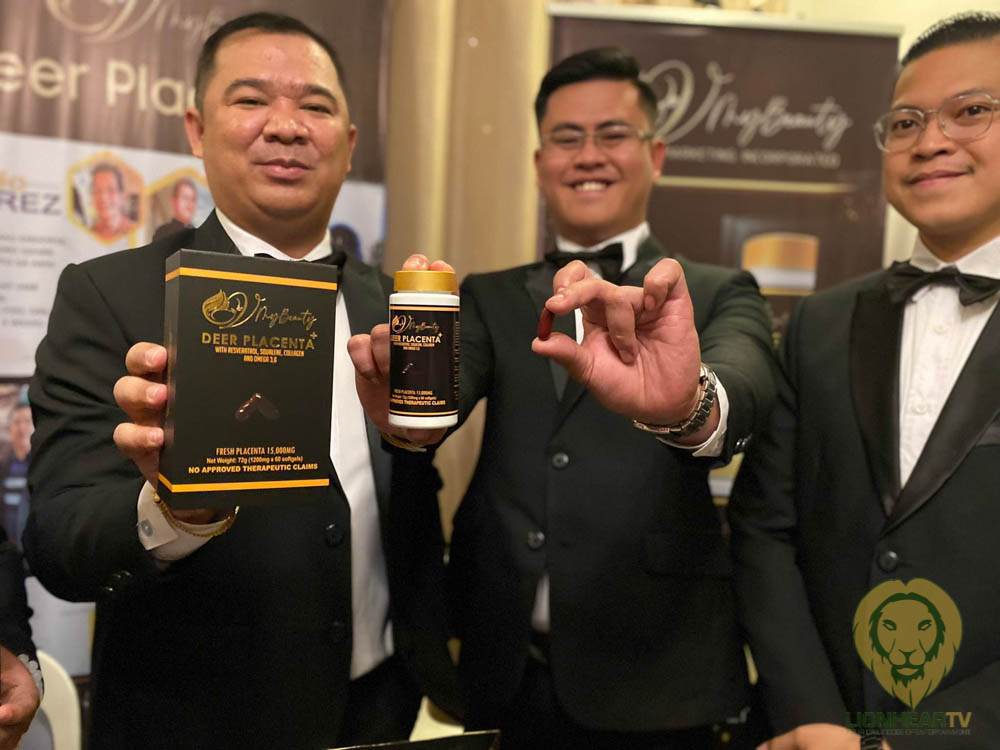 V My Beauty Deer Placenta is fast becoming the leading figure in the country's thriving beauty and wellness, industry. This year, they are making a victorious take-off with their new and innovative products that utilize the breakthrough benefits of stem cell technology, especially that of deer placenta.
Speaking to a group of media personalities and bloggers last May 26, Jeffrey Nicdao passionately shared how his company started tapping the endless miracles and benefits of the deer placenta stem cell technology.
"Yung wife ko (Vivienne) may background na kasi, yung father nya ay may prostate cancer. Naghanap kami ng alternative supplements kasi nakikita namin yung suffering sa day-today medication nya, so..eh since may edad na sya kaya, naghahanap kami ng puwede naming ipalit sa synthetic medicine (My wife's father suffered prostate cancer. We were looking for alternative treatments, since we saw how he really suffered by his day-to-day medication. Since he was already old, we tried looking for alternatives for synthetic medicine)," Nicdao shared.
The company's CEO and owner, Viviene Nicdao, herself, revealed in an interview, that the establishment of the V My Beauty brand, is the company's response to the continuing need of the Filipinos to address the financial and health crisis brought by the pandemic.
"Napag-aralan namin na 'yung stem cell, may magandang naidudulot na maganda sa katawan, especially on cancer (We learned that stem cell therapy has good benefits on the body, especially in treating cancer)," Mr. Nicdao shared, adding that even as early as 19th century, stem cell therapy has been thriving, and has been used for medicinal purposes.
"From there, lumabas si V My Beauty…ito na ang naging advocacy namin para iabot na ito sa mga kapwa natin mga Pilipino para hindi mangyari sa kanila ang nangyari sa amin (That's how V My Beauty started…it has since become our advocacy to extend this to our fellow Filipinos who may be suffering now the same way we did)" he explained, sharing the tragic story of losing the father of his wife's father, and how that motivated them to develop the product. He also noted how many of their customers have given real-life testimonies to support the potency of their products at V My Beauty.
Mr. Nicdao also shared that as part of the network marketing company, they opted to put their product in multi-level marketing, to hasten the distribution. He also emphasized the company's passion for not just helping Filipinos achieve better health, but also aiding aspiring Filipino entrepreneurs to earn money as well.
"Ang goal namin hindi lang gumanda…ang gusto namin beauty outside, and beauty rin when it comes to finances (Our goal isn't only to become beautiful… what we strive for is physical beauty, but also that sense of beauty that comes with financial health)," he explained.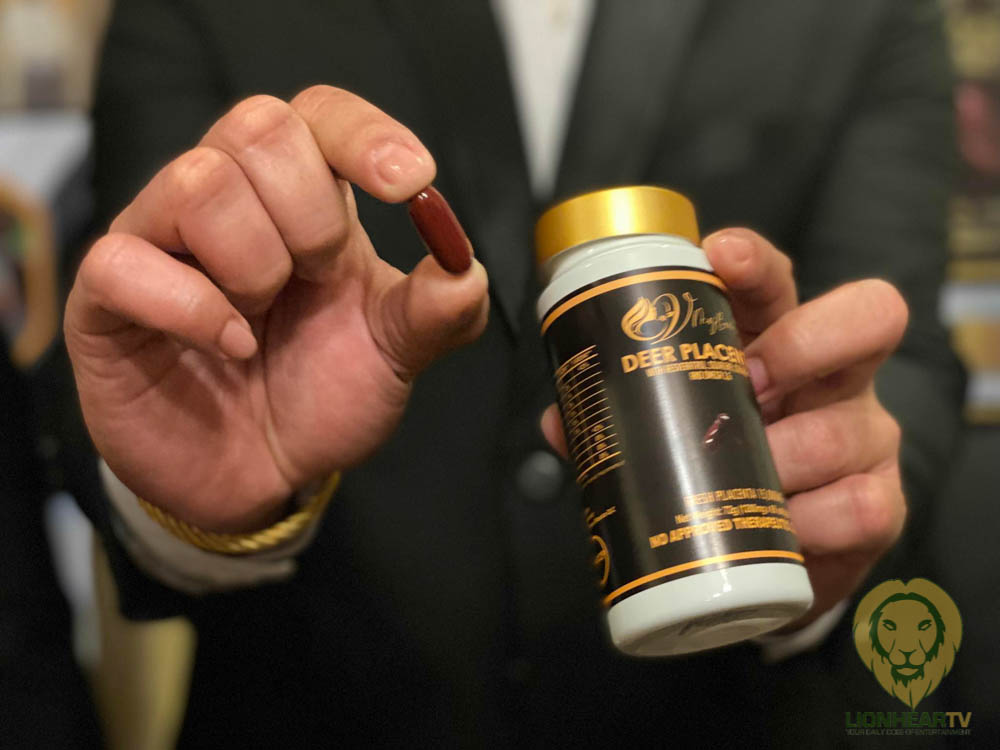 "Using stem cell natin na deer placenta, gaganda na sya kasi reversal of aging ito, at the same time yung benefit niya when it comes to profit…so talagang may kitaan din talaga." 
V My Beauty's Deer Placenta, as shared by Mr. Nicdao, is exported from Singapore. Its raw materials are said to have come from various countries, including New Zealand, Switzerland, and other European and American countries. The product can be used for both its medical and aesthetic benefits. He said that results can be observed as early as the third week of using the product. 
Mr. Nicdao admitted that their product is a bit pricey, but he also highlighted its efficacy and how it promptly delivers its promises. Junard Murillo, the company's AVP for Network, said that one bottle of the product has 60 capsules and that the distributor's price per bottle is PP50,000, while the suggested retail price is PhP80,000.
Mr. Nicdao boasted that while their product is more expensive, they are nevertheless, more potent than the leading brand. 
"Ang advantage natin sa V My Beauty Deer Placenta, we are 50% more potent than the existing leading brand.20,800 siya pero 10,000 mg lang, tayo 20,000 pero 15,000 mg. We can say that we have the highest potency in the market," he shared.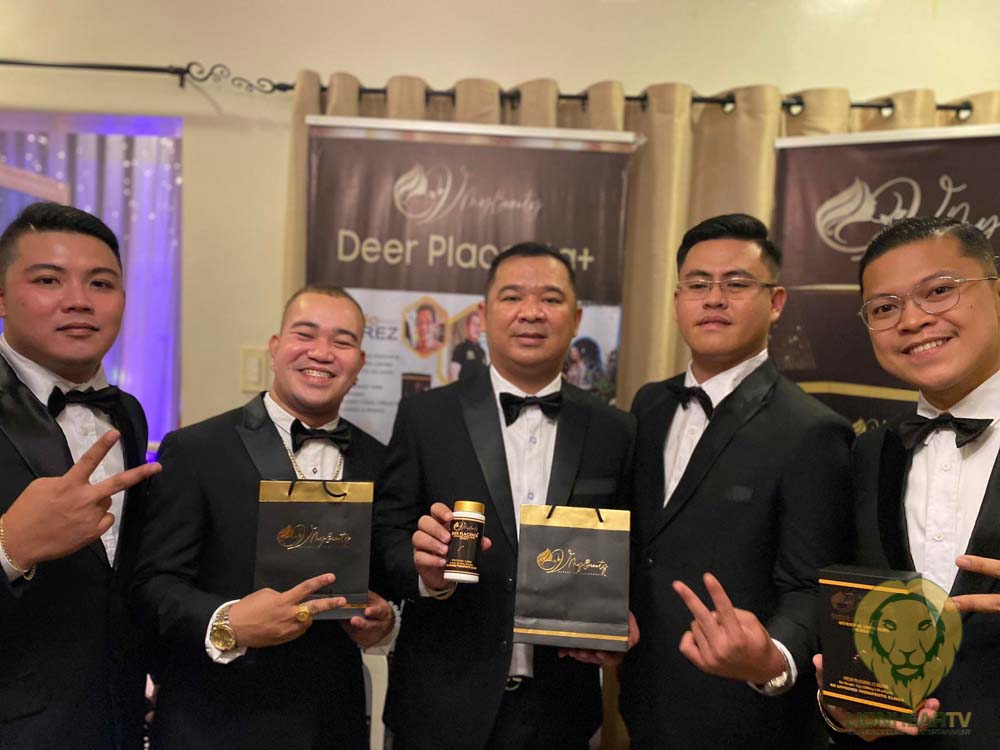 V My Beauty Deer Placenta is an FDA-approved product. It promises to repair, rejuvenate, regenerate, and restore old and damaged cells. The product also aids in achieving better general well-being, as well as excellent blood health and hormones.
For more information, interested clients can inquire at the company's facebook page at https://www.facebook.com/VMyBeauty/.