French Smartphone Brand WIKO has risen to be the customers' cart favorite in the Philippines market since its first launch in June 2022. During the "7.7 Mega Sales" on Shopee, WIKO flagship store was flooded with positive reviews from customers sharing their seamless purchase experience and how much they like their WIKO T10.
WIKO's flagship products including premium smartphone T50, featured phone T10 and T3 offered up to 45% discount during the "7.7 Mega Sales" on Shopee, which resulted in an incredible sales performance generated right after the previous "6.6 Mega Sales", surpassing major smartphone brands as a new player in the Philippines market.
WIKO has its origins in France. Founded in 2011, the brand has since been established in France and expanded beyond to the rest of Europe. Going forward, WIKO is set to become a global consumer electronics brand with a worldwide reach. It has come to the Philippines with new mobile offerings. With the company's goal to make smartphone technology accessible to all, they entered the Philippine market with WIKO T10 as one of their entry-level phones that has the best aesthetics rooting from its French DNA packed with large storage and battery.
WIKO T10 is the top-selling model for the brand because of its strong edge over its competitors in the entry-level field, offering attractive features such as 64GB ROM, 5000 mAh with 6.5" edgeless dew drop display at an accessible price. WIKO T10 also comes in two vibrant colours, which are Emerald Green and Midnight Black – two options for customers to choose which better represents themselves
WIKO's flagship product WIKO T50 contains 64-Megapixel Triple cameras that enable its users to take high-quality photos, a 40W Fast Charge to quickly charge up its battery level, and a large storage capacity of 128GB – enough for users to store more than 10,000 HD music files, 400 HD TV episodes or 24,000 pictures on the phone. WIKO's T3 model has a 6.6-inch HD+ display and a 48-Megapixels triple AI camera. The powerful 5000mAh battery along with the 128GB ROM and Android 11 makes the T3 a dependable daily driver. No wonder they were a cart favorite during the 7.7 Mega Sale.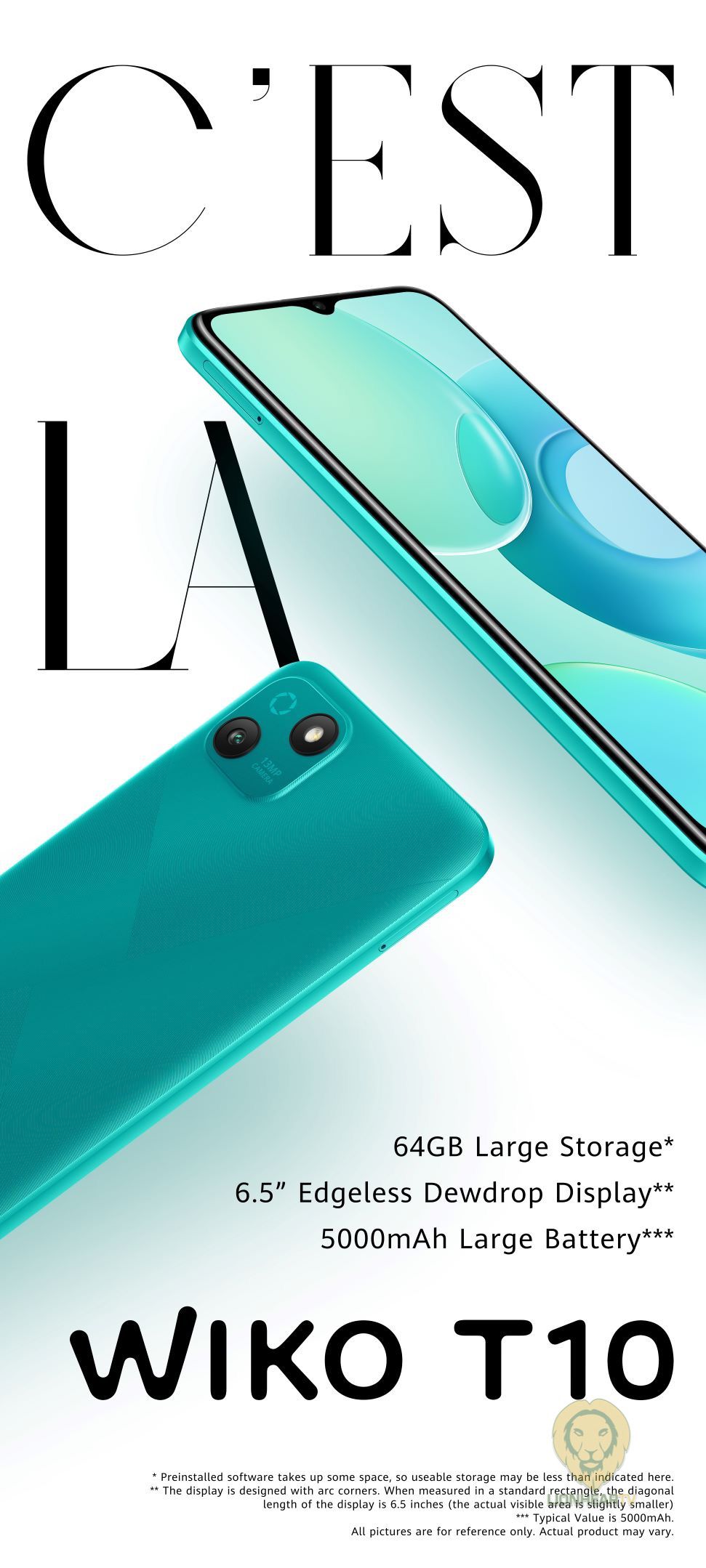 Targeting Gen Z's who grew up with the digital era, WIKO provides products that have gained great popularity with users who consume vast amounts of digital information and services over the Internet using their mobile devices, through the amalgamation of aesthetic design and technology. The hardware perspective of WIKO phones made it one of the most preferred brands in Western Europe. Aside from the attractive French rooted aesthetics, the brand also takes pride in its product's durability. With the company's expansion to Asia-Pacific Region, Filipinos can now get a hold of this stylish and affordable phone. The WIKO T-series smartphones are available in the SM Mall of Asia, SM Manila, Market!Market!, Marquee Mall and more.
Comments