The new situational comedy highlights a heartwarming relationship shared by a mother and her three sons.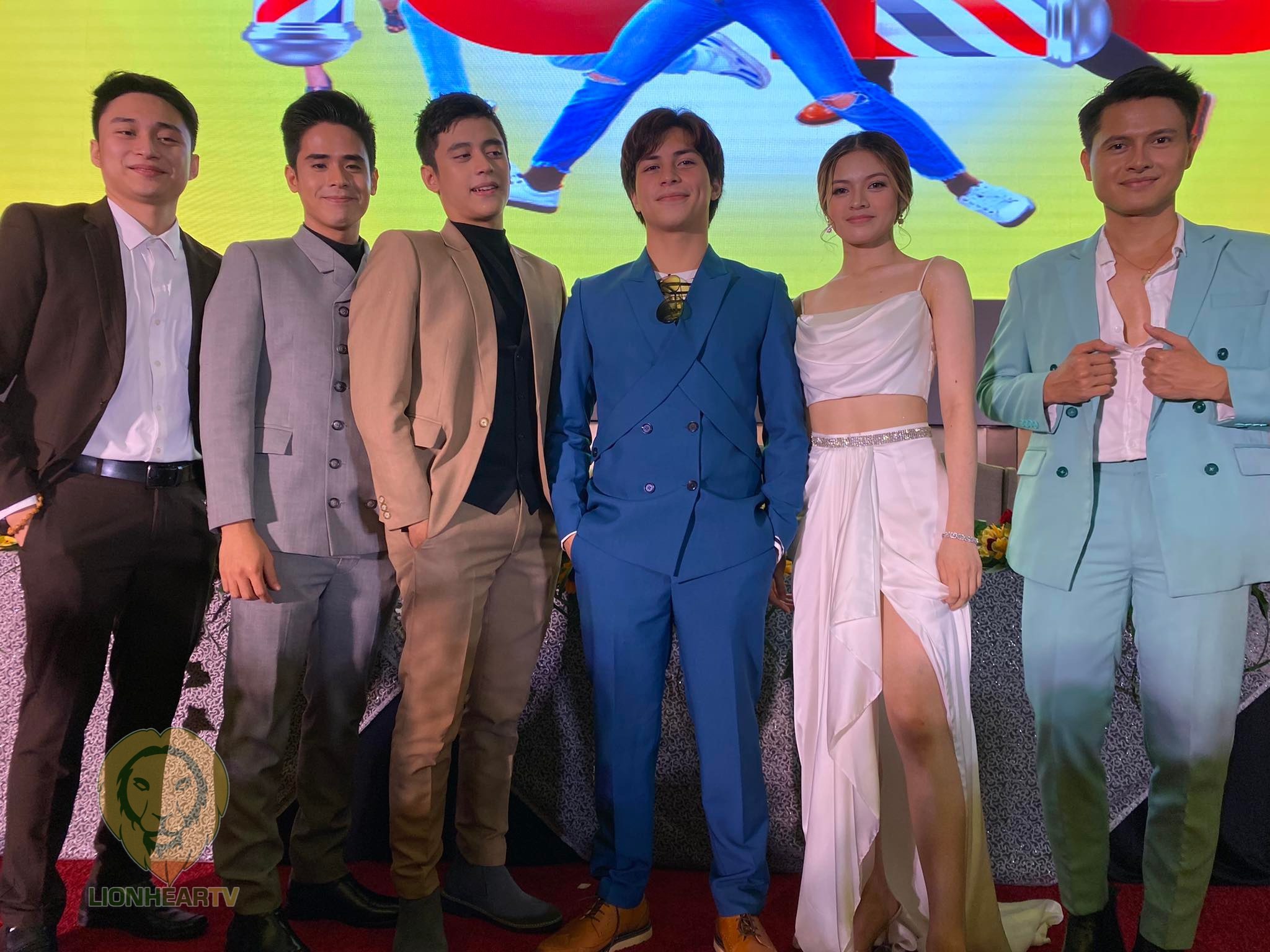 GTV | Merlion Events Productions Inc.
Actors: Rufa Mae Quinto, Kelvin Miranda, Shaun Salvador, Abdul Raman, Betong Sumaya, Rolando Inocencio, Arkin del Rosario, Raymond Mabute, Olive May
Genre: Comedy, Family
Premise: A mother working overseas, comes home to the Philippines to reunite with her triplet sons,and restart their family business.
Running Time: 45 minutes
Director: Monti Parungao
Time slot: Saturdays, 7:00 PM
Why You Should see It:
Ruffa Mae Quinto unsurprisingly takes the spotlight in GTV's first family sitcom Tols, which underscores the comedienne's all-natural comic charm and acting chops. In this new heartwarming situational comedy, the seasoned star comfortably showcases what she does best, but not without the help of three all-good-looking young Kapuso stars.
Tols follows former Barbara Macaspac aka Barbie (Quinto), who comes home to the Philippines, after working in Japan for 20 years. She reunites with her three sons, Uno (Kevin Miranda), Dos (Shaun Salvador), and Third (Abdul Raman), who grew up completely apart from each other. Planning to restart her life and reconnect with her estranged children, Barbie re-opened her father's barbershop, to get by.
Barbie had to explain to herself first why she left her sons and distributed them to different people before she was able to find her ground and begin re-establishing her connection with the three. Uno, Dos, and Third having grown up apart developed personalities that are distinct from each other. The most welcoming of the three is Uno, who openly embraced the return of her mother. Dos, meanwhile, is a womanizer, who seems to be a trouble-loving guy. Third, having been raised by American adoptive parents, lacked Filipino sensibilities.
Their uniqueness eventually gives flavor to their brotherly relationship and makes the Macaspac family that Barbie is rebuilding, more adorable and relatable. As its plot revolves around family, Tols inevitably touches several rarely pondered-upon sore spots, including reconnecting with an estranged family member, rebuilding trust, and even dealing with coming-of-age woes. Quinto's oozing comic energy is undeniably front and center in this quirky new comedy, but it is also hard to miss the amount of heartwarming charm brought by Miranda, Salvador, and Raman.
Additional comic support is provided by other major characters played by Betong Sumaya, Arkin del Rosario, Raymond Mabute, and Olive May. Barbie's rivalry and cat-and-dog relationship with Tuks (Sumaya) are also set to delight viewers, while the mystery of the triplets' real father, is likely to keep the audience guessing.
Tols airs on GTV's Saturday primetime line-up, right after Pinas Sarap. Watch the official full trailer below: