Mark your calendars because Krispy Kreme is celebrating 85 years of happy and magical moments this month. For decades, the Home of the Originals has been serving its Original Glazed® doughnuts and a variety of delightful creations including unique twists to your favorite snacks and drinks. This year, Krispy Kreme is making its birthday celebration extra special with the launch of three New Original treats fit for every celebration! 
A fun take for your birthday cake!
What better way to celebrate another year than with Krispy Kreme's new Chocolate Birthday Drip Cake. A tri-color chocolate cake topped with fun birthday sprinkles, no birthday will be complete without this one-of-a-kind unglazed decadent masterpiece piped with yellow, purple, and blue white chocolate. This sweet treat was made for a delicious, doughnut-filled birthday bash. The Chocolate Birthday Drip Cake is available until July 31 only and can be bought per piece or in half-dozen, dozen, and double dozen boxes. Price starts at Php 55.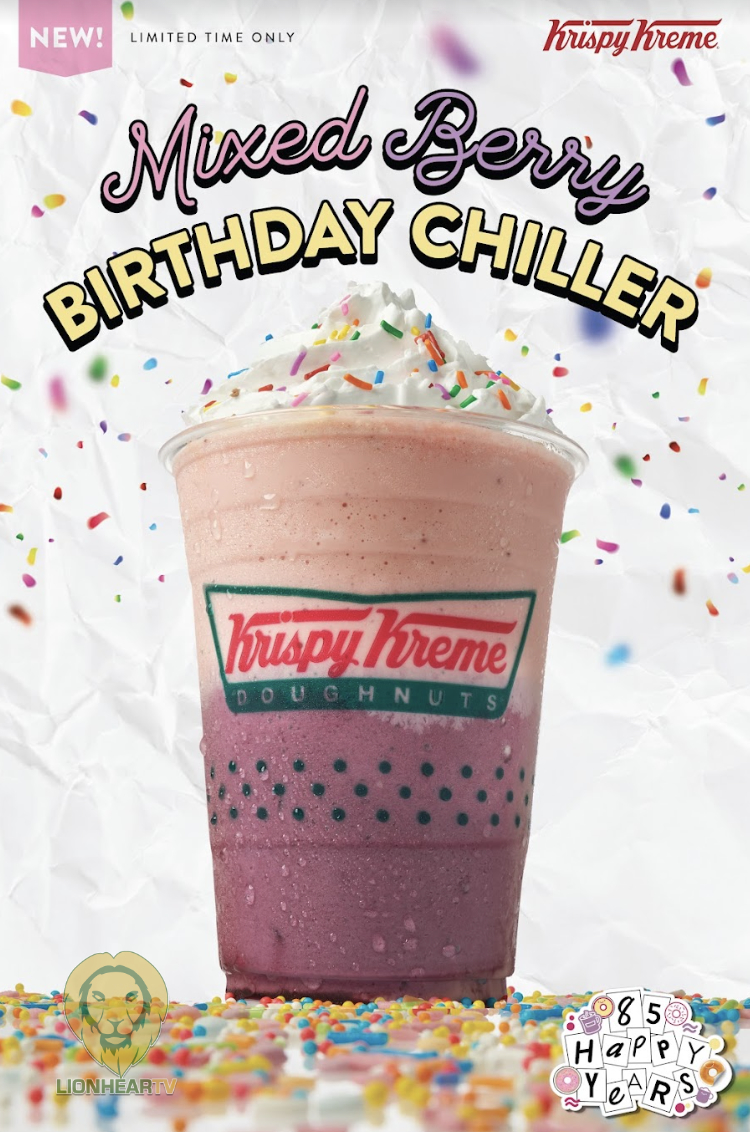 Happiness is adding a dash of sprinkles
Krispy Kreme's Minis, the bite-sized versions of its world-famous doughnuts, is a celebration of the little things that count. So, in honor of 85 magical years, OGs can now enjoy a limited-edition Mini Chocolate Glaze with Birthday Sprinkles – perfect for whether you're celebrating a birthday solo or with your closest loved ones. Starting at Php 215, Minis are sold in boxes of 16 and  also available in Mini Original Glazed® flavor.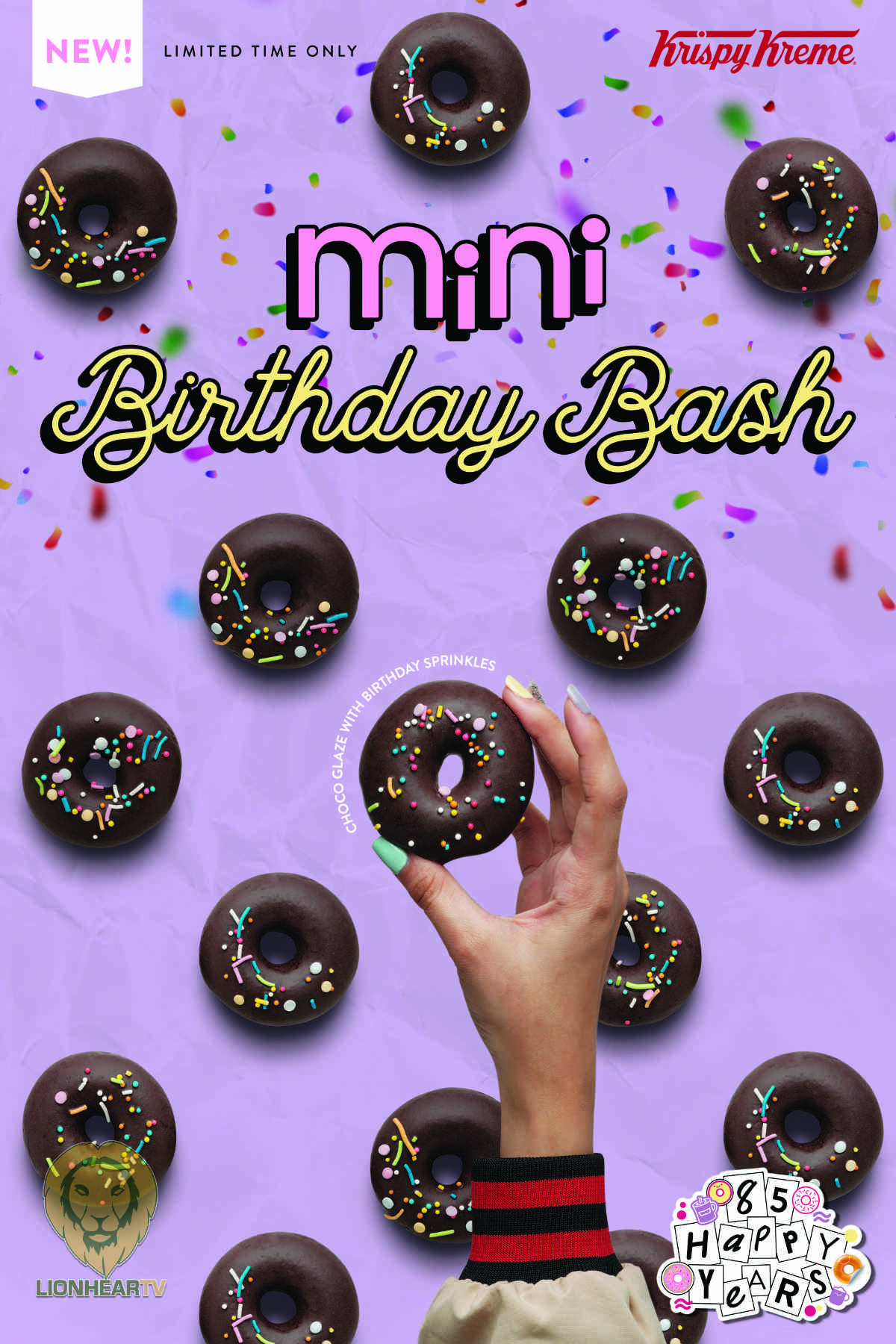 Because we love you berry much
Now, Krispy Kreme's birthday lineup wouldn't be complete without an indulgent beverage to bring everything together. On July 15, keep your eyes out for the Mixed Berry Birthday Chiller, a two-toned drink made with blended blueberry and strawberry kreme, finished off with whipped cream and birthday sprinkles on top. This 16 oz. mix of berry delight will be available for a limited time only at a sweet introductory price of Php 180.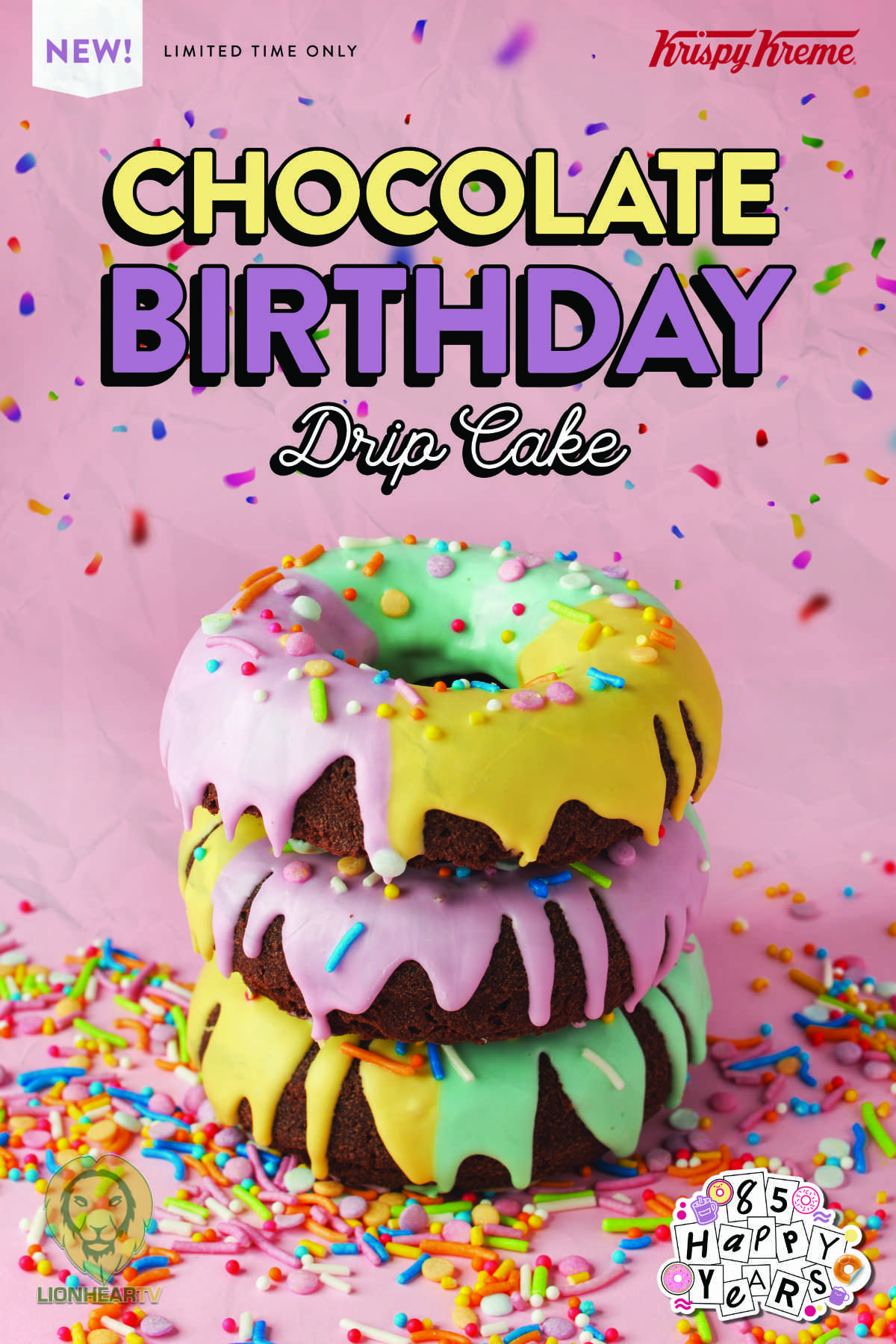 "For 85 years, Krispy Kreme has spread joy and delight by serving customers new and Original creations featuring our world-famous Original Glazed® doughnuts. This year is no different. We want to thank you, the OGs, for the constant support and being with us from the very start. We look forward to remaining in your happy place for many more years to come," said Ysabel Cruz, Marketing Manager of Krispy Kreme.
Come join the celebration of 85 years with Krispy Kreme when you order these three New Originals. Visit your nearest branch today, or have it delivered to your doorstep by calling 888-79000 or ordering online through now.krispykreme.com.ph, GrabFood, Foodpanda, Pick.a.Roo, Mangan, OrderMo, and Groover.
Comments