Vivo is prepared to once again provide the best specs and features for the successor of X70's series that was introduced last year.
Introducing the Vivo x80 Pro, the Vivo X80 Pro is expected to redefine the cinematography smartphone experience for Filipinos as the product will bring features to enhance both videos and photos being produced, making it easier for consumers to take professional photos in a snap.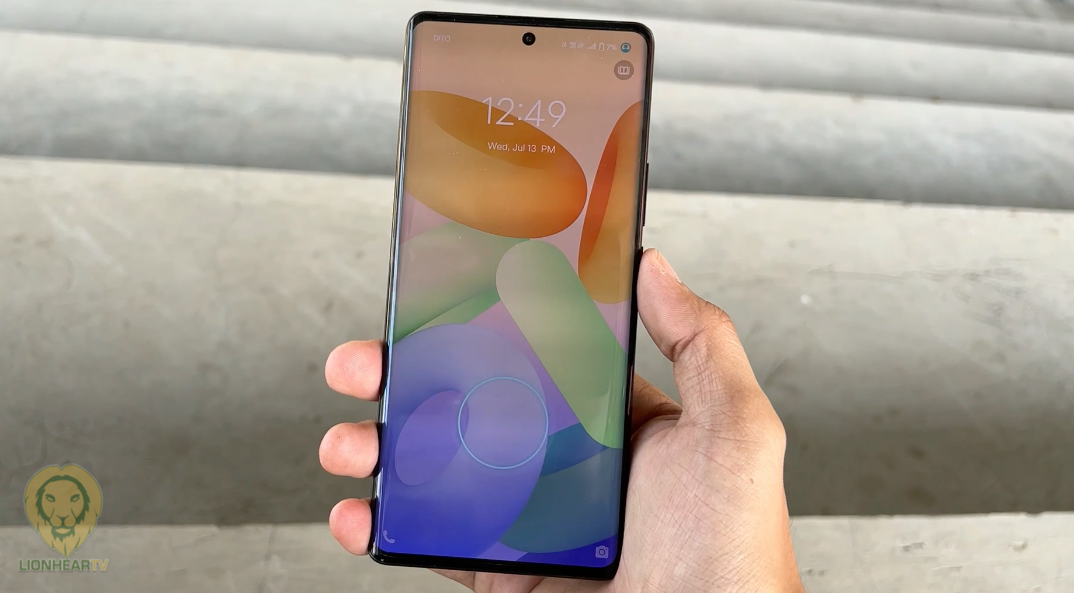 The Vivo X80 Pro features every feature a first-rate flagship should have. It has an alluring design, cutting-edge specs, and a flexible camera array.
UNBOXING. The Vivo x80 pro box is bigger and squarish coated in a dark blue color. Inside you'll find the free case, the unit, warranty papers, 80W fast charger with type C cable, a sim ejector tool, and a set of wired USB-C headphones.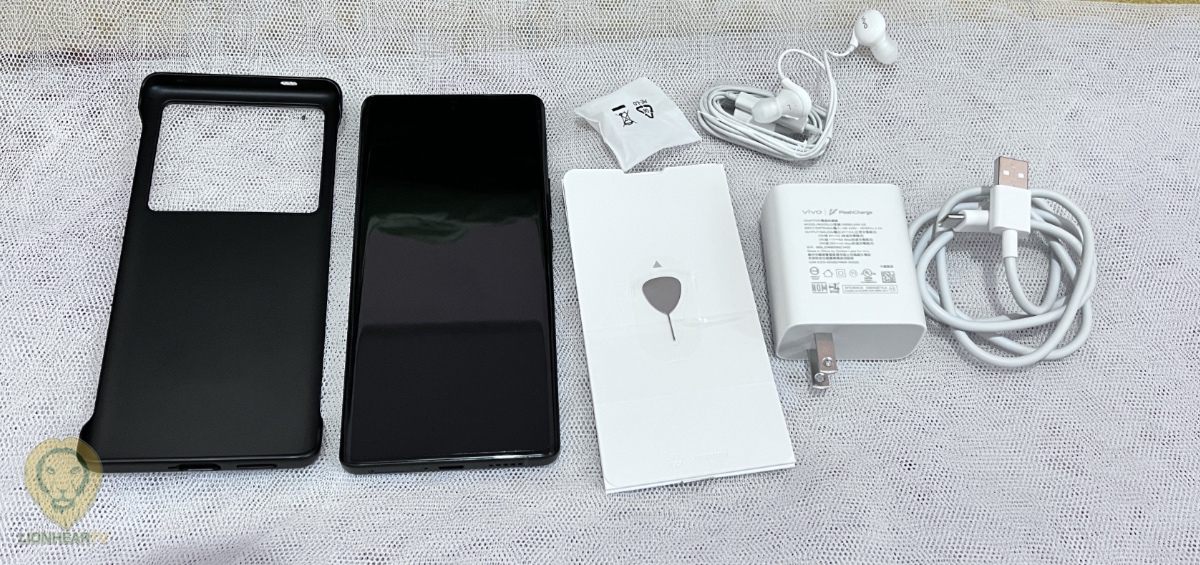 DESIGN. The Vivo X80 Pro comes in a color of Cosmic black. It is a stunning piece of hardware that is expertly constructed. Its curved display and rear panel give you the immersive experience of just holding the phone screen. It is a tall, leather texture back that is smooth and soft when holding. Resistant to fingerprint smudges, plus an aluminum frame side, and a centered hole-punch selfie camera. It weighs around 219g and is 9.1mm thick.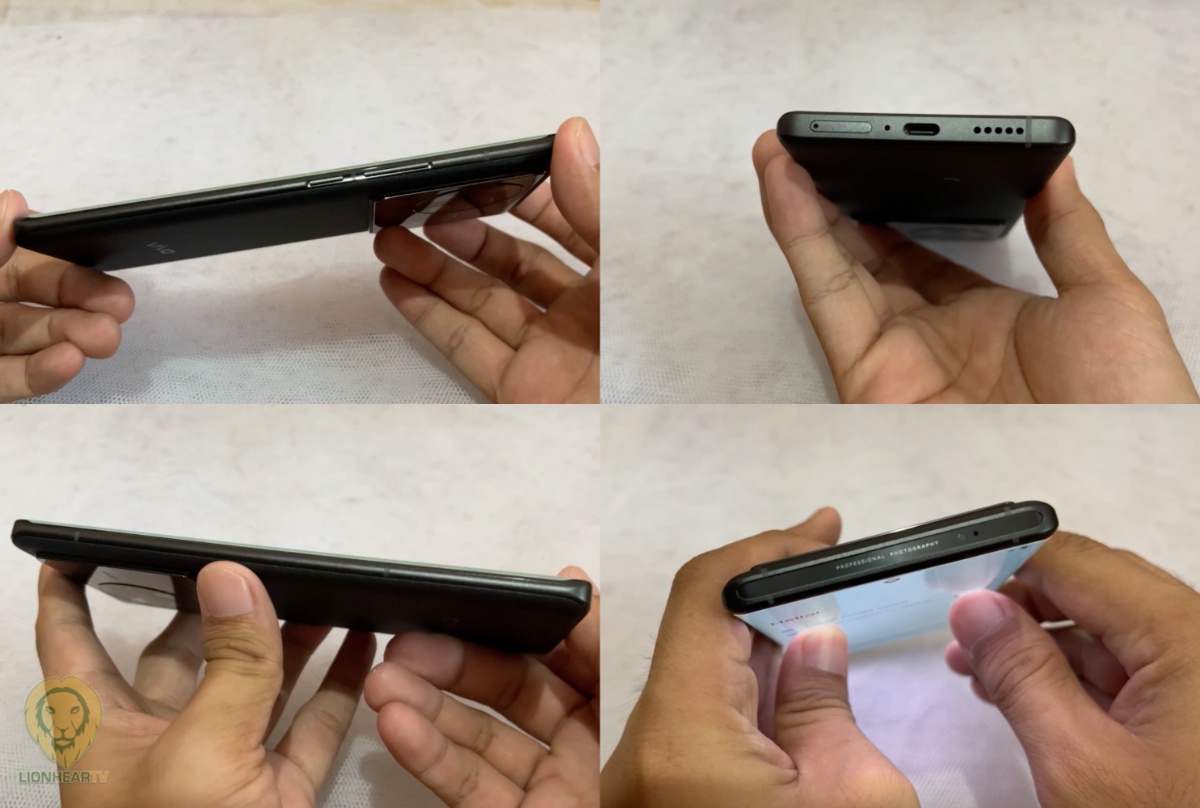 The cameras, flash, and Zeiss branding is all housed in a large raised glass panel on the back of the x80 pro. ZEISS stands for quality, innovation, and better vision in a way no other global brand does. Three cameras and a sensor sit inside a circular section in the top left of the window, while the periscope camera sits in the bottom left corner below the circle.
On the right side of the device, you'll find the volume control and power buttons. Pressing it feels tactile and solid. On the bottom are the sim card tray, microphone hole, USB type C port, and the speaker grille. Nothing on the left side. While at the top are the IR blaster sensor and microphone hole with the label PROFESSIONAL PHOTOGRAPHY in the center. Flipping on the front, there is the 6.7-inch display with a centered punch-hole selfie camera sloping curved sides to the screen.
DISPLAY. X80 Pro front comes with a 6.78-inch display 3D curved screen, with slim bezels around it. The screen is curved and prone to accidental side touch. The display can dynamically adjust the refresh rate depending on the content up to 120Hz, thanks to LTPO 3.0 display tech. There are two display resolutions that you can choose within the settings, 2400 x 1080 and 3200 x 1440. The brightness can get up to 1500 nits, making the screen easily viewable in sunlight. It's bright, punchy, colorful, and even comfortable to use in fairly direct, bright light.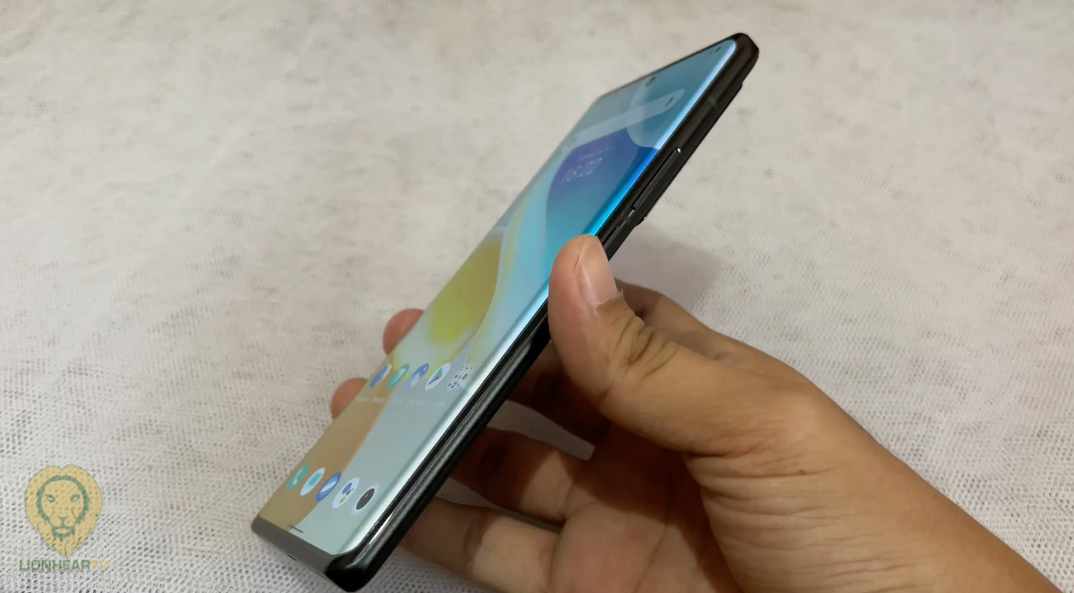 There is a 3D Ultrasonic Large Fingerprint Sensor, the fingerprint scanner underneath the display, it is fast and with an extra-large space to tap when unlocking.
PERFORMANCE. The X80 Pro is powered by the Qualcomm Snapdragon 8 Gen 1, it's the most powerful snapdragon chip available in phones right now. It comes paired with 12GB of RAM and 256GB of storage.
The phone is fast, fluid, and responsive no matter what you throw at it and a great choice for multitasking or intense gaming. Offers both a smooth basic experience and impressive peak performance. Streaming videos, playing games, or multitasking – executing daily tasks is a piece of cake.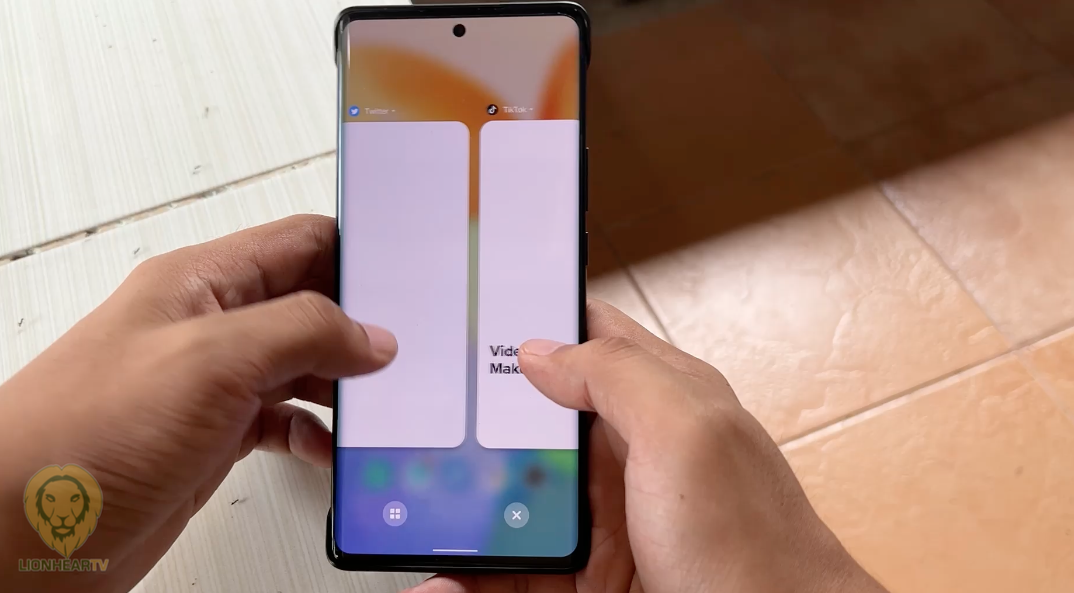 Playing games such as Call of duty mobile runs without a problem even setting up to all highest graphics settings plus a high frame rate supported. Nothing to worry about playing more heavy games on this device.
When it comes to gaming, Vivo has worked around overheating issues with its Ultra Large Liquid Cooling Vapor Chamber, which keeps the phone cool in most circumstances and safe for the most demanding tasks.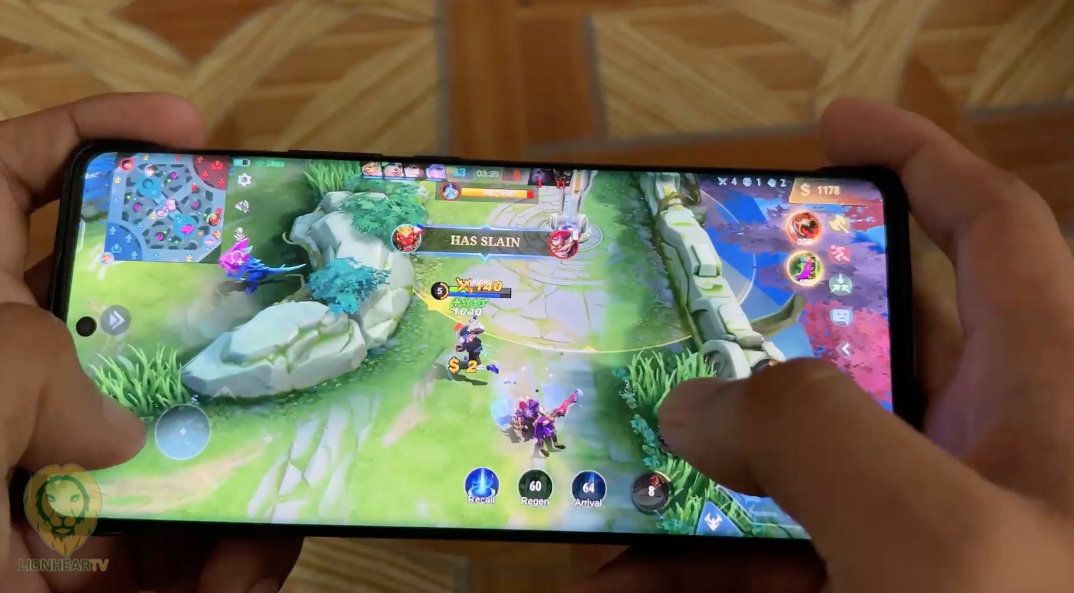 As for audio, there is no headphone jack available but the built-in stereo speakers are powerful.
The X80 Pro comes with excellent haptic feedback, especially when using the Google keyboard and tapings keys.
SOFTWARE. The X80 Pro ships with Android 12 with FunTouch OS skin. Vivo has added improvements to the stock Android look and feel. There are notable features on this FunTouch OS, such as the Jovi Home where you manage app shortcuts, weather, and themes. Some UI elements are adapting to the Material You theming support. You can change a set of dynamic effects in the UI like transition animations, and ambient light effects. Extending virtual RAM is also enabled.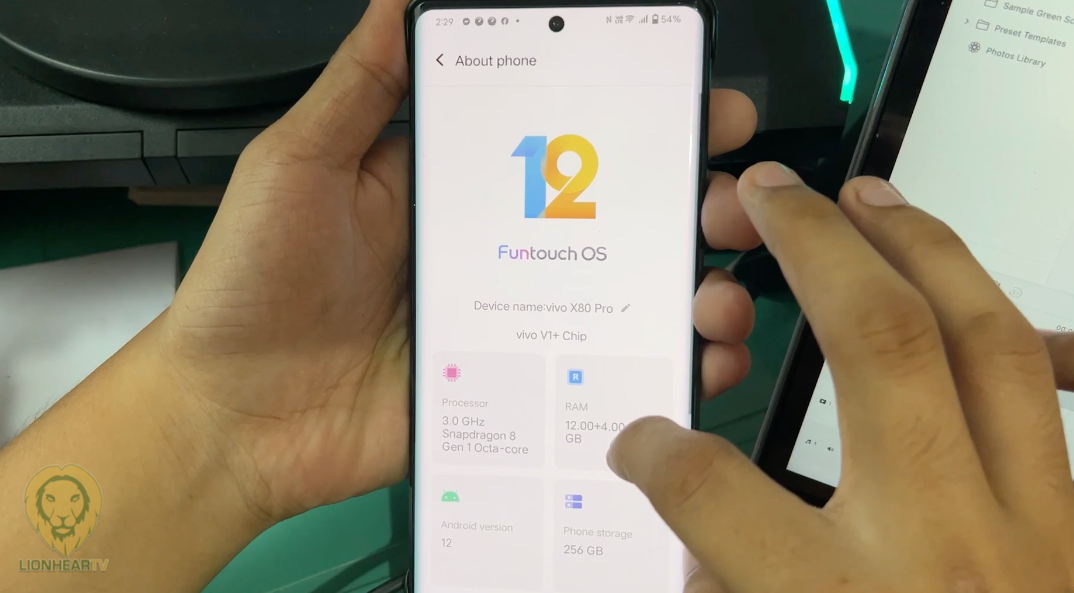 I like the Ultra game mode features, it is designed to improve the gaming experience. Manage background calls, mute notifications when playing, optimize control and display settings, frame rate priority, and prevent accidental touch during gameplay.
There are bloatware apps installed. More features are added in shortcuts and accessible sections. Vivo claims that the X80 Pro will get three years of Android version updates.
BATTERY. Thanks to its 4,700mAh battery, the Vivo X80 Pro already has excellent battery life. I can easily use it for more than one day while traveling. The phone easily lasts a day and might almost stretch to a complete second day; for lighter users, I expect this will happen frequently.
I spent roughly half a day traveling, using the X80 Pro to navigate public transportation, find walking directions, and view images and videos. I then used it moderately at home. I was able to use the screen for a total of 6 hours before it shut off. Without all of these additional battery improvements, I'm confident that the X80 Pro would still produce excellent results.
Even better, you won't need to leave the phone plugged in overnight thanks to the available rapid charging. The key is the included 80W fast charger which they called FlashCharge, which in my test restored the phone's battery to 60 percent in 15 minutes and 98 percent in 35. As a result, you could probably plug the phone in while you take a shower and receive a full day's worth of battery life.
CAMERA. Another indication that the X80 Pro is a follow-up to the X70 Pro+ is the camera hardware, which is practically the same here, slightly rearranged.
A 50MP main lens serves as the camera's focal point, and it is accompanied by 48MP ultrawide, 12MP 2x telephoto, and 8MP 5x periscope lenses. The sensors, lenses, and apertures are all essentially the same as those found on the previous phone.
But first, a few minor adjustments. The main lens receives an upgrade to the ISOCELL GNV sensor, a specialized version of the GN1 sensor previously utilized, and the gimbal stabilization has been transferred from the ultrawide to the portrait lens. All of the lenses now benefit from the new V1+ image processing chip.
The X80 Pro's main lens performs well in bright light, but what sets it apart is how well it handles low light, particularly when using HDR to counterbalance brilliant lights in otherwise dark backgrounds. At this time, there is no rival manufacturer.
The ultrawide still glides incredibly effectively even without the gimbal stabilization. Again, nighttime is when it shines. While most other flagships have strong ultrawide that struggle in low light, this lens performs about as well as the primary camera even in difficult situations.
Only somewhat less stunning are the two zoom lenses. The 5x periscope is good but overall the device is impressive. The quality of the images starts to deteriorate after the natural 5x level and remains good up to 10x as the digital zoom takes over. Both lenses perform better in low light than most competitors, however, there is a noticeable difference between these two lenses and the primary and ultrawide in that regard.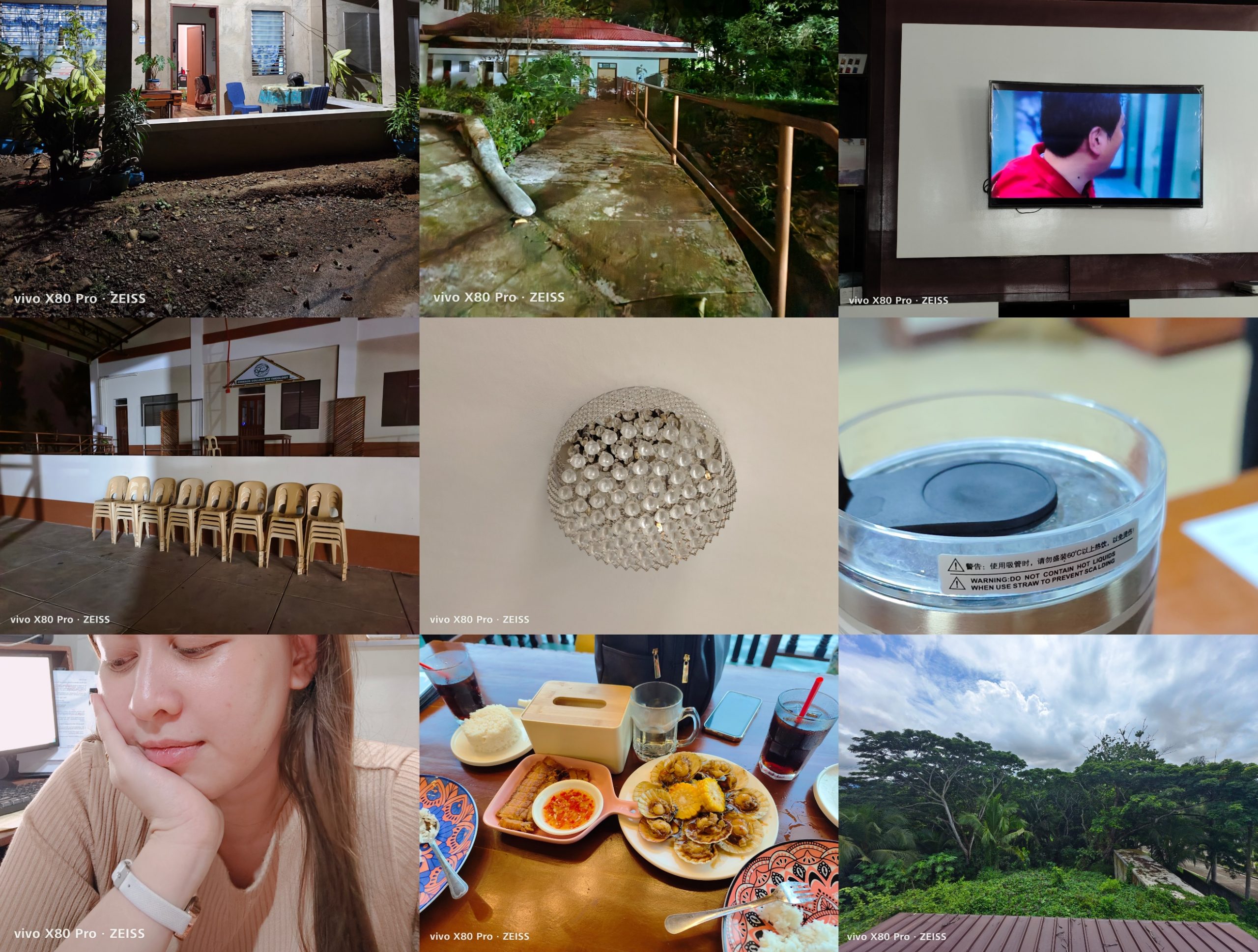 (CHECK VIDEO REVIEW )
The main modification is the inclusion of gimbal stabilization to the portrait lens, which is another name for the 2x zoom camera used by Vivo. The main purpose of this is to make stable portrait videos more practical, especially at night. I think the ultrawide camera will benefit more from that technology, but your experience may differ.
As before, the rear camera bears the Zeiss logo, and the company's T* lens coating, which lessens glare and reflections, is applied to all lenses. Additionally, there are a few Zeiss photo filters and a Zeiss-branded "cinematic" video mode, which captures video in a wide cinematic aspect ratio at 24 frames per second with a bokeh effect and is intended to mimic a Hollywood look.
The phone can record video in up to 8K for different purposes, but HD and 4K will produce the finest quality. One of the greatest Android phones for capturing video is this one because of excellent stabilization across all lenses, even when the portrait lens's gimbal technology is disregarded.
Even though it is likely the least impressive of the four lenses, the selfie camera is still rather capable. This 32Mp, f/2.5 camera performs admirably in a variety of lighting conditions and offers a wide range of aesthetic settings if desired.
VERDICT. If you want a high-end smartphone that isn't made by Google or Samsung. The Vivo X80 Pro is a great option for enthusiasts who enjoy taking pictures that seem professional without really owning professional equipment.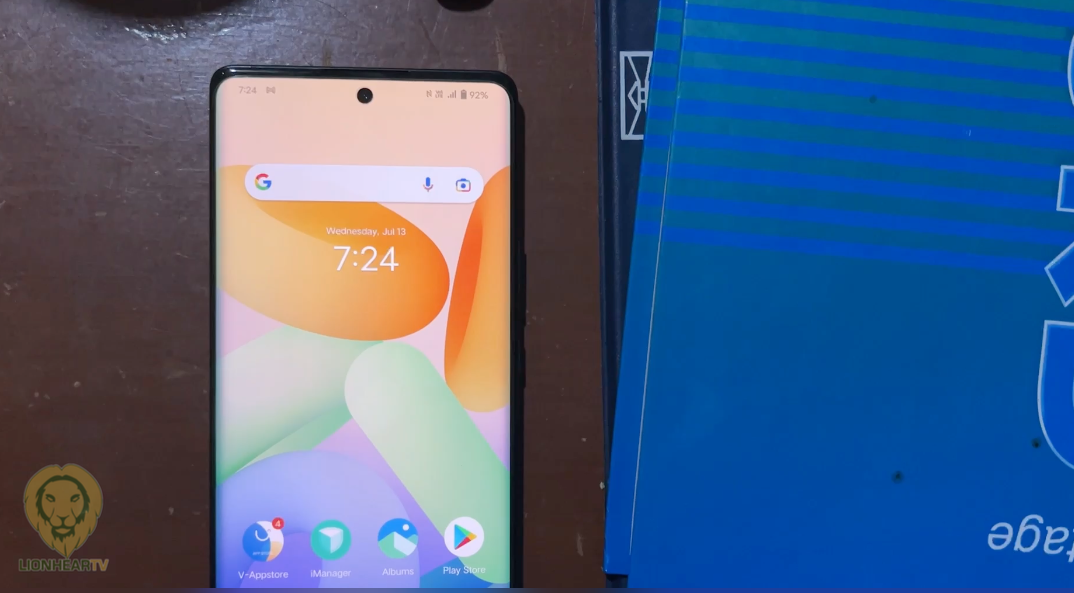 Vivo X80 Pro is an exceptional phone, with a gorgeous display, good battery life, quick charging, and one of the best cameras in any phone right now combined with top-notch core components.
You can get the Vivo X80 Pro with Snapdragon 8 Gen 1, 12GB of RAM, and 256GB of storage at the price of 59,999 PHP via Vivo offline and online official stores.
Comments