Sagip Partylist Representative Rodante Marcoleta seemed not yet finished with his beef against ABS-CBN.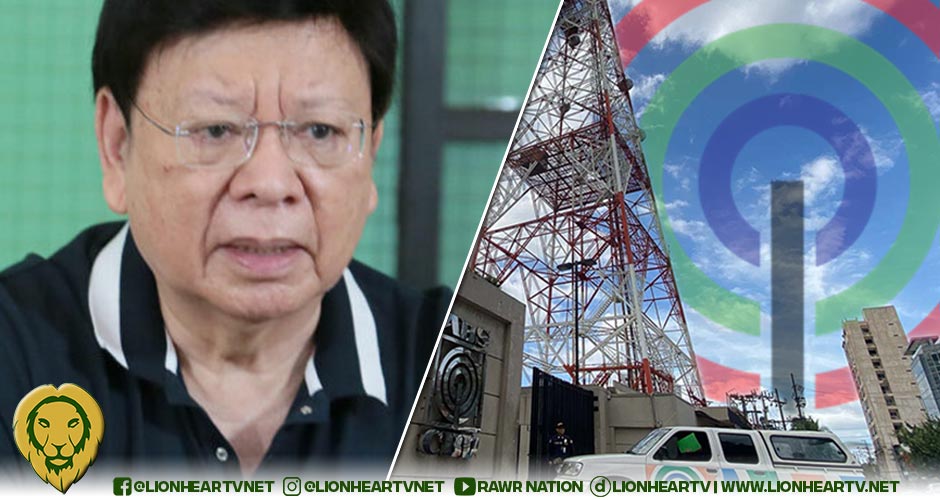 This is after he and fellow Sagip Rep. Caroline Tanchay filed a House resolution to investigate ABS-CBN's alleged franchise violations.
On Monday, July 11, Marcoleta and Tanchay filed House Resolution 00036 or "A Resolution Directing the Appropriate Committee of the House of Representatives to Conduct an Investigation, in Aid of Legislation, to Determine the Alleged Violations of ABS-CBN concerning its Franchise and the Imposition of Concomitant Administrative Fines As a Result Thereof by the National Telecommunications Commission."
The Lower House, however, has yet to act on Marcoleta and Tanchay's resolution as it was not yet referred to a proper committee for its first reading.
It was also unclear what violations the two Partylist Representatives were referring to since Congress has already denied the ABS-CBN franchise renewal application.
Marcoleta is one of the three main "demolition experts" (as described by Sen. Richard Gordon) of the ABS-CBN franchise renewal application in the House of Representatives.
He was also one of the 70 Duterte-allied congressmen who voted to kill the Kapamilya network's franchise renewal bill in July 2020.
Meanwhile, during the campaign period for the May 2022 national elections, Marcoleta also boast off his participation in the killing of the ABS-CBN's franchise renewal.
During his campaign speech in General Santos City in March 2022, Marcoleta proudly bragged about being one of those responsible for shutting down the Kapamilya network.
"Pinakamalaking network sa ating bansa, makapangyarihan. Kaya niyang ibagsak pati political career ng isang kandidato.
"Hindi po tayo natakot. Isinara ko po ang ABS-CBN dahil sa inyo. Ngayon pa ba ako matatakot? Kasama ko na si Bongbong Marcos. Ngayon pa ba ako matatakot? Kasama ko na si Inday Duterte."
Marcoleta also promised to prioritize the investigation of ABS-CBN's transaction with its subsidiary Big Dipper Digital Content and Design Inc once he secured a senate seat.
He, however, withdraw his Senate bid two weeks before the election following a poor showing in the poll surveys.