The segment that produced several memorable winners and finalists starts a new season on Monday, July 25.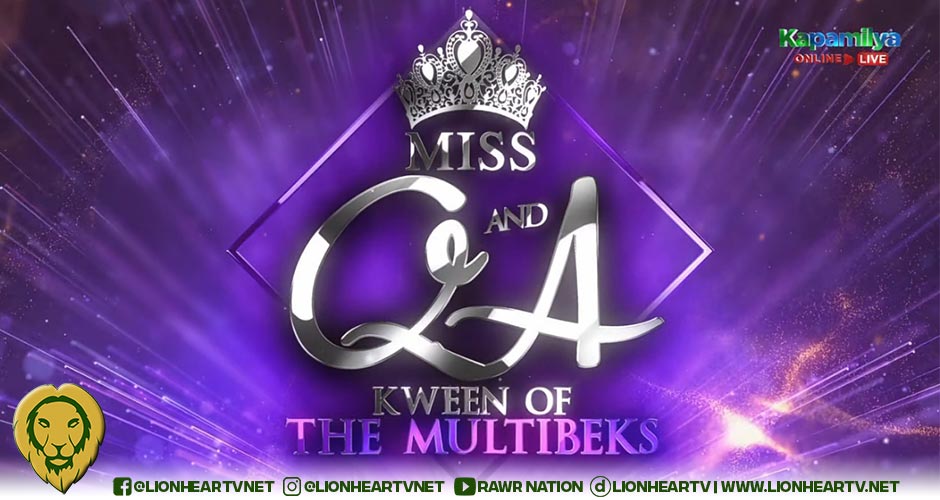 After declaring its first Showtime SexyBabe winner on Saturday, July 23, It's Showtime moves forward to looking yet another pageant winner, but this time, someone from the LGBTQIA+ community. The return of Miss Q &A comes three years, after it declared its previous winner, Mitch Montecarlo Suansane, in 2019.
During the airing of SexyBabe's finale, a teaser plug got released where it revealed that the new season will now be called Miss Q and A: Kween of the MultiBeks. The competition is unique not only for being a drag competition, but also for its 'very interesting' and hilarious format.
Derived from the 'question and answer' portion of traditional beauty pageants like Miss Universe, Miss International, and Miss World, Miss Q and A looks for witty queer male contestants who can answer silly and funny questions with deep and serious answers. 
The first round involves a "quiz show" style round, where the top contestants gets to advance to the next round. A crucial part of the competition is the contestant's ability to provide both funny and serious answers to questions given to them while being constrained by a limited time or specific topics.
The competition notably gave way to the re-popularization of the phrase "and I thank you" which contestants say every time they finish answering questions. A 'debate'-style stage of the contest is also a hit with audiences, especially when rival finalists are asked to tackle funny topic to debate about.
Among the most memorable finalists of the first two seasons are Juliana Parizkova-Segovia, who won the first season and the first Halll of Famer of the competition, Matmat Centino, Lars Pacheco, Elsa Droga, Chad Kinis, and Brenda Mage.