The 48-year-old lawyer got sworn into office on June 30, 2022.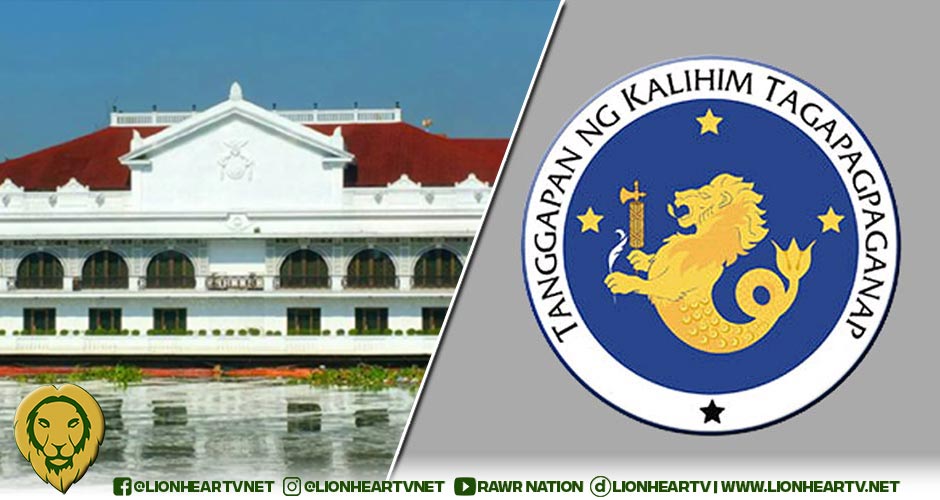 Concerns have been raised over the appointment of President Ferdinand Marcos Jr's former campaign manager, Atty. Vic Rodriguez, as the new Executive Secretary. political strategist, Malou Tiquia noted several red flags over Rodriguez's new assignment, including him being young and inexperienced.
"You need someone who had years of experience both in the national and the local, as well as…can do policy," she said in an interview. 
She also noted the immense decision-making powers bestowed on whoever was tasked to handle the post.
"Yes, there is a whole bureaucracy under the executive secretary, but then at the end of the day, the decision maker is the executive secretary," she added.
Rodriguez only rose to national prominence during the 2022 national election season, after serving as Marcos Jr's general campaign manager. The only significant positions he held before his ascension to the Executive Secretary's office are as a barangay captain of Sacred Heart, Quezon City, and as Special Assistant to the Chief of the Business Permits and Licensing Office of Quezon City. 
Tiquia highlighted the irregularity of Rodriguez's appointment by comparing him to past figures who occupied the post.
"Kung icocompare mo kung sino 'yung mga naging executive executive secretary from panahon ng… these are men of experience, so hindi ka nahahahalal sa executive secretary at the age of 43.
(If you'd compare to anyone who got previously appointed as executive secretary, you'd see that these are men of experience. You don't get elected to that position at the age of 43)," she shared.
Vic Rodriguez is 48 years old, but he is notably younger than most of those who led the Executive Secretary's office, since its creation in 1936, although that should not necessarily be seen as a red flag, as his prior experience is seen to present bigger concerns. Among those prominent men who served as chief of the said office include, lawyer Jorge Vargas, who had years of serving various government offices first, including as chief clerk of the Department of Interior and legislative secretary to then-Speaker Sergio Osmeña, before he was handpicked by President Manuel Quezon to become the office's first-ever head.
Former President Manuel Roxas also fulfilled his short tenure as Executive Secretary, under former President Sergio Osmeña. Naga-native and former senator, the late Joker Arroyo and former Senate President Franklin Drilon, both served as Executive Secretaries for the late President Corazon Aquino.
Tiquia reminded the public that the Executive Secretary is not a regular position, and how much influence it holds.
"The ES becomes a powerful position. Hindi na lang yan pushing papers…di ba dati ang sabi, 'pushing papers lang naman 'yan eh', o glorified clerk. But now, he becomes now… really, the little president."
Rodriguez's unsurprising but still highly-controversial appointment is not unique in the new administration, which is still practically trying to find a more solid ground to stand on. But with a streak of questionable appointments hounding the juvenile Marcos government, can it move forward in a hopeful direction?
Ever since Rodriguez got sworn into office on June 30, there have been a couple of controversies that shocked and alarmed the public. Rodriguez is reportedly the man behind the appointment of Christopher Pastrana as the new Philippine Ports Authority General Manager, amid alarming conflict-of-interest concerns, as Pastrana is either linked to or owns Archipelago Philippines Ferries Corporation and Philharbor Ferries and Port Services, Inc. (PFPSI), and Philippine Archipelago Ports and Terminal Services, Inc (PAPTSI). These two companies are regulated by the office Pastrana is offered to head.
Rodriguez has seemingly become the primary conduit that some personalities who aspire to enter the government, should go through. It is rumored, that in fact, the new executive secretary is directly involved in screening candidates that are in the running for many influential government positions. His involvement in Rapahel Lotilla as the new Energy chief, also spawned legality issues, as it turned out that Lotilla is the independent director of Aboitiz Power Corporation and the oil and gas exploration firm ACE Enexor. Republic Act 7638 or the Department of Energy Act of 1992 prohibits anyone from leading the Energy Department if they used to head any company or enterprise linked to the energy industry. Rodriguez is also partly blamed for the administration's decision to veto the building of Bulacan Airport City Ecozone, to lawmakers' dismay and to stakeholders, who envisioned the project to generate jobs and multi-billion revenues.
Rodriguez's decision to dissolve other offices whose functions overlap with those of his office is also seen as an effort to empower the already powerful Executive Secretary post, allowing the lawyer to become even more influential. 
One may ask if he really intends to assist his boss at the Malacañang, or is he really after amassing power for himself? But with all the questionable moves and interventions he makes, in every decision the Palace undertakes, is it not obvious that he does not only marring Marcos's reputation but he is also endangering his own?